Refugees and asylum seekers in Indonesia have fled their home countries because of terror and war, but are left in limbo as they are waiting to be resettled.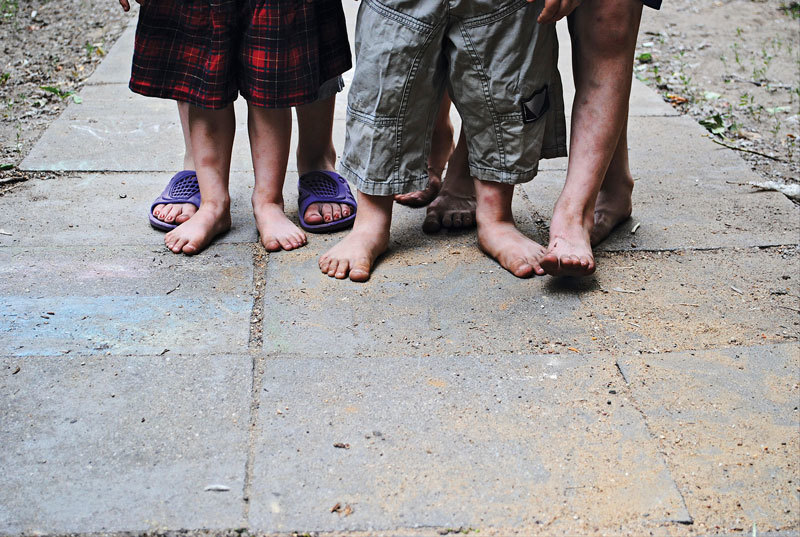 His voice was soft at first and grew more passionate and determined with every line he recited: Abdul Samad Haidari, a former Afghan freelance journalist and poet, delivered a haunting image of the life he left behind, bereft of everything he once held dear.
"I know a place where the children begin their morning with the sound of bomb blasts and gunfire, instead of the singing sound of birds. I know a place where every child knows the word gun, before the word pen, and the word war, before the word peace," are only a few lines of of his powerful poem "A Mysterious Place, I Know".
Abdul, who is living as a refugee in Indonesia in a community shelter in Bogor, took to the stage during a recent book launch and discussion organized by Germany's cultural center Goethe-Institut.
The event saw the launch of Antje Missbach's "Troubled Transit: Asylum Seekers Stuck in Indonesia", which was first published in 2015 and is now also available in Indonesian language. Missbach, an anthropoolgy lecturer at Monash University in Australia, provides an overview and analysis on the situation of the refugees and asylum seekers in Indonesia, including the complex political implications.
As of December 2016, around 14.700 asylum seekers and refugees from 49 different countries were living across Indonesia - more than half have been recognized as refugees in need of protection.
According to Missbach, there have been some significant changes in Indonesia's approach toward asylum seekers, mainly influenced by its relationship with Australia, which is the preferred resettlement country.
"Asylum seekers who arrive anywhere in Australia by boat cannot apply for a protection visa," she said. "Under this new policy, effective since July 2013, they are transferred to detention centers where their claims are being processed. If they are found to be refugees, they will be resettled - but not in Australia. They have to find another country."
Between 2013 and 2016, she added, there have been at least 28 boats with more than 600 people have been turned back either to Indonesia, Vietnam or Sri Lanka. The number of refugees and asylum seekers in Indonesia has gone up significantly. Many of them have to wait for a long time, sometimes up to two years, to get an interview with UNHCR.
"While Indonesia has agreed to step up border protection and immigration control, it has done rather little in order to provide effective protection to asylum seekers and refugees in its territory," Missbach explained. "The accommodation of the asylum seekers is not anticipated for a long term, which is evident when we see the overcrowded immigration detention centers. Indonesia is in fact one of 12 case countries within the UNHCR trying to provide alternative detention, but there are still too underaged children in detention."
Since Indonesia lacks a comprehensive legal framework for refugee protection, it leaves many asylum seekers and refugees in limbo.
"Indonesia is not a signatory to the 1951 International Refugee Convention, so the country does not offer permanent protection or local integration for refugees," she explained. "It only allows voluntary repatriation or resettlement to a third country."
The long-awaited Presidential Decree No. 125/2016 on the treatment of refugees from foreign countries, which passed last December, is currently the only piece of legislation that adopted the 1951 Convention, distinguishing refugees from undocumented immigrants.
"The decree is a great step forward," said Rizka Argadianti Rachmah of SUAKA, Indonesia's only organization focused solely on asylum seekers and refugee issues with a focus on the Rohingya people of Myanmar who are sheltered in different cities across the country. "However, asylum seekers and refugees are routinely denied fundamental rights including a legal status in Indonesia, freedom from detention, access to safe and lawful employment and equal protection under the law."
SUAKA aims to empower and edcuate asylum seekers and refugees in Indonesia on their rights and responsibilities by providing among others legal aid, emergency response for unaccompanied minors, women and girls, refugee law training and capacity building.
Kalsoom Jaffari is a refugee from Pakistan. She has been living in Cisarua, Bogor, for more than three years.
"In my home country, I was an aid worker for an organization that particularly focused on human rights and the health sector," she said. "In 2013, a bomb explosion occured in front of my house and more than 120 people were killed, including two of my family members, while dozens of others were critically injured, myself included."
Because of her race, religion and her work for a humanitarian organization, Kalsoom was forced to flee her country and leave behind everything - at the cost of her life.
"Now I am in the middle of an unknown journey," she said.
Instead of being idle in this challenging situation, Kalsoom founded the Refugee Women Support Group that organizes a series of informal workshops on health, hygiene and education. Additionally, the support group also offers English lessons as well as sewing and handicraft projects.
"We are providing basic education to the refugee women and children," Kalsoom explained. "I started my English class with five students. This number has now increased to 28."
The handicraft project has been particularly successful - the products, including colorful pants and clutches, have been sold overseas under the label "Beyond the Fabric". Besides generating income for the women, the group has a deeper meaning for its members.
"Here in Cisarua, refugee women come from different countries and different ethnicities," Kalsoom explained. "Through this group, they have become friends with each other and through these classes women become aware about our different cultures. When they come to class, they forget their problems. They relax and they laugh."
These activities are important to give the refugees purpose and regular activities, she explained. Instead of staying in their rooms the whole day - which can lead to health problems and domestic violence - the refugees acquire new skills and can start dreaming about their future again.
"It has become a place where people come together, share their problems and learn from each other."