Everyday, countless individuals who live in Jakarta or its surrounding areas have to wade through hordes of cars and motorcycles, past stalled trucks and angkots picking up passengers. I am no different. My school is situated outside of Jakarta, in Banten, and even though I have access to the toll, the prolonged journey there is monotonous and unpredictable.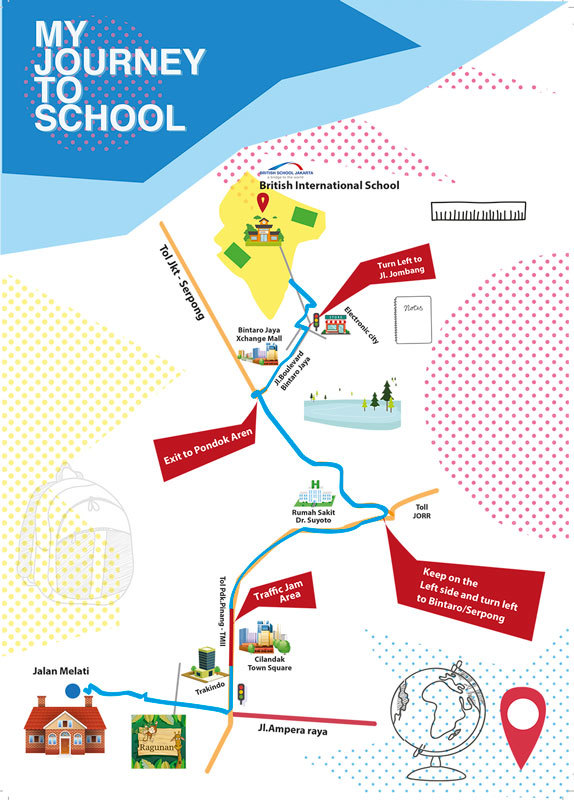 My journey starts in Cilandak where traffic is not too shabby and usually quiet. There's a notorious T-Junction with a messed up one-way and two-way hybrid system at the end of Cilandak KKO. Now for those who aren't aware of this road, I can tell you how bad it is in a single word: Mayhem. KKO is a popular road due to the recently opened Transmart with the indoor theme park and the Carrefour all in one building. The street is also home to a multitude of roadside shops - and let's not forget Ragunan Zoo.
With all these attractions, there's sure to be a large number of people coming to these places but the biggest issue is that there are no proper parking lots. The Transmart did purchase a lot of land next to them to serve as parking lots, but every Saturday or Sunday the place is still swarmed and the parking slots are overwhelmed, leaving the remaining cars to wait in the lobby for a parking place causing the flow of traffic to be backlogged.
This is similar with the other attractions in the area, though most people park their cars on the side of the road, narrowing the two lanes into a single lane with multiple bottlenecks. This can be easily solved by widening the streets from two lanes to three lanes on either side and eliminating the roadside shops. Of course this is easier said than done because by doing so, we are removing places of employment for people but in order to move forward (literally), something has to be done. The one-way system could be improved and countermeasures should be in place to prevent people from not following the flow and causing congestion.
Then, after only travelling two kilometres, I hit the second not-so-sweet spot: the toll gate. During rush hour, the area before the toll gates gets jammed as two roads converge and cars attempt to cross each other. It also doesn't help that there is a makeshift Kopaja station on the side of the road, often blocking traffic flow and resulting in a slowdown. Since the Kopaja station is a necessity to some, as it fills the gap created by the lack of public transport, and the converging roads cannot be easily relocated, this situation can be improved in two ways.
Firstly, the entrance to the Pondok Pinang Toll could be pushed back to allow cars to converge. This would mean cars would not be fighting to cross lanes quickly to get to their destination and there would be less congestion. A second but harder to implement solution would be making all the toll gates wireless/ electronic so that payments could be made simply by passing through the gate or made faster by using the E-Toll cashless method. This method has already been adopted by a few commuters and should be introduced to more people so that the waiting time is decreased, resulting in less backlog.
Those are the two major hindrances in my everyday journey to school and those two alone can cause over an hour and a half of crawling traffic. Other random happenings such as events or poor weather have significant effects on them too. The Ahok trial was recently moved to Ragunan and with it, protests and blocked roads. Due to the poor planning of the trial, I often find myself stuck in a jam for up to two hours just to travel three kilometres. Heavy rains or floods are often accompanied by frantic people scurrying for their cars and buses cashing in on the need for dry transport.
But with all the negative things I've said in this article, there may be hope yet in the near future with the new MRT as well as the new Depok toll. All I can really say is I hope that Jakarta (and the rest of Indonesia) will continue to develop and prosper for the better.