I have been travelling in Europe recently and have seen some of the best - and some of the worst - examples of corporate responsibility in action as a counterpoint to Indonesia's growing efforts to understand and put into action real practices to make companies responsible across a wide range of critical value areas, especially those measured and valued by MVB.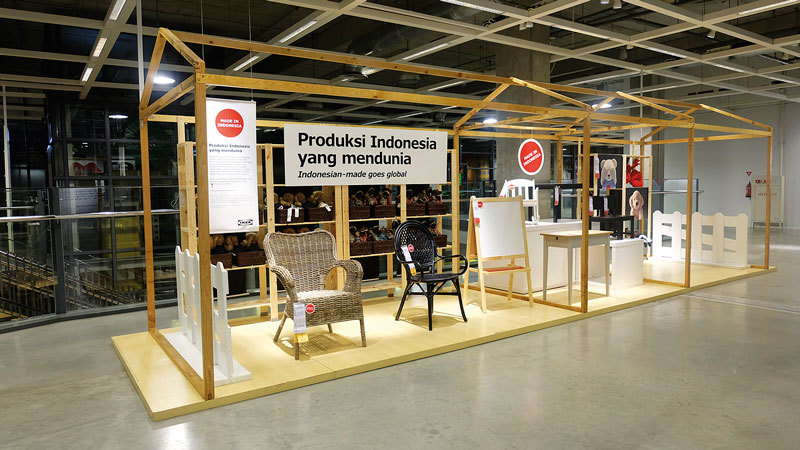 The worst, by far, was the horrendous Grenville Tower fire where the safety standards seem to have been totally ignored and innocent lives were lost as a result. The fact that this was a government owned and operated facility does not excuse this total lapse in responsibility and serves as a stark and terrible reminder that not following safety standards and procedures can result in serious disaster.
The best, amazingly, is also part of government responsibility where across Europe the transport infrastructure is so well developed that it is taken for granted that the movement of goods and people is efficient, and not a factor to be taken into account in dealing with so many aspects of business efficiency from employee attendance to delivery of goods overnight to far flung spots. If business in Indonesia could rely on the government to upgrade and maintain transport infrastructure, our efficiency in business would improve by 100 percent overnight. So why can't they?
Now let's look at two international companies who have responsibility and sustainability at the heart of all they do. They are great examples to all where ever they are operating.
IKEA INDONESIA
The IKEA Company was founded by Ingvar Kamprad in his hometown Småland, South Sweden in 1943 when he was just 17 years old. The company's name is an acronym that consists of his own initials of IK, while E stands for Elmtaryd, the name of the farm where he lived, and A is for Agunnaryd, his home town.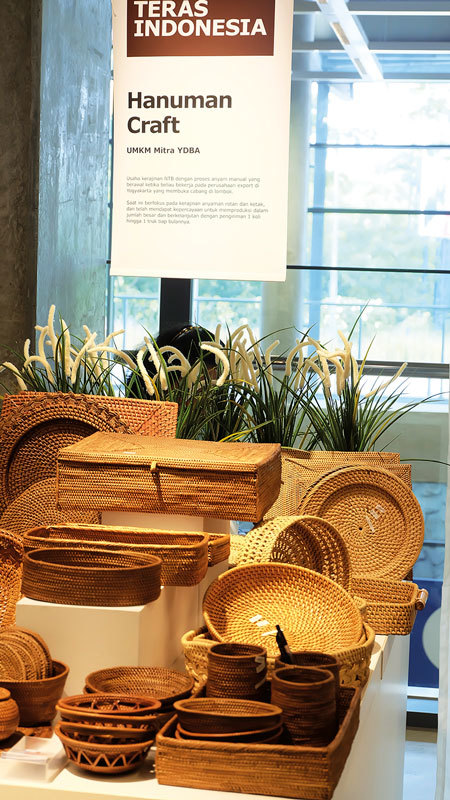 The IKEA vision is to create better everyday life for the many by offering a range of well-designed home furnishing products, fully functional but at prices so low that as many people as possible will be able to afford them.
In Indonesia, to promote and introduce Indonesian local-made products, IKEA works in partnership with Yayasan Dharma Bhakti Astra (YDBA), under an agreement that has been signed and witnessed by the Ministry of Trade. In the partnership, IKEA provides a special area for Small and Medium Enterprises ( SME's) under YDBA.
The specific area within the IKEA store called "Teras Indonesia", or "Indonesian Terrace", is used as a place to display and sell their products every first Friday, Saturday and Sunday of each month following the IKEA store's theme. In this partnership, IKEA is transfering its knowhow and experience to the SMEs guided by YDBA and so that eventually they become world-class producers.
In addition, the IKEA Alam Sutera store is the only IKEA store in the world that offers coffee from Indonesian coffee plantations. Indonesian coffee available at IKEA Alam Sutera store has the UTZ certification, which ensures that the coffee comes from plantations that have implemented planting practices based on environmentally-friendly programs and management.
Until now, there are 11 Indonesian producers that have become suppliers to IKEA, whose products have been sold at IKEA's 389 stores in 48 countries. And today, Indonesian-made products comprise as much as 8% of all IKEA products worldwide.
GRUNDFOS INDONESIA
Grundfos is well-known throughout the world for its high quality pumps and pumping systems. Their reliable products and excellent quality but also their responsibility towards customers are Grundfos' long term commitment in Indonesia. Grundfos is not only supported by the best possible facilities, but also the best possible human resources who constantly work to improve their own expertise.
A Global Leader in Advanced Pump Solutions and a Trendsetter in Water Technology, Grundfos Indonesia has been established since 1990, and is experiencing tremendous progress in many aspects of its business. Its dedication to customers and the local community have given Grundfos an excellent reputation in the local industry.
Grundfos Indonesia is known to always take care of its employees, specially in a way to improve their health by maintaining a good habit of eating, working, cleanliness and happiness. To do so, Grundfos Indonesia created a "health pledge" for all of the staff. To support it, the management provides:
Fruits around the office
Online small workout sessions for people to get a bit of exercise at their desk
Weekend walks around interesting areas of Jakarta
Nutrition experts to conduct seminars in Grundfos Indonesia
Gym equipment at Grundfos Indonesia's gym
Internal campaigns like posters, insite and email signature designs
Various sports routines such as Badminton, Yoga, Cycling and Futsal schedule for employees
Grundfos Indonesia also prides itself on its activites that have direct influence in the preservation of the environment, and one of them was actually held as part of the employee long-weekend trip to Labuan Bajo in East Nusa Tenggara not very long ago.
The main objective of the trip was to build a stronger relationship and mutual benefit between the management and employees with many fun group related activities, but at the end, the activity was closed by a "save and clean the environment" session.
The management and employees gathered and collected rubbish that was scattered around the Labuan Bajo beach. Over 120 committed Grundfos Indonesia staff worked together to ensure the beach was clean and beautiful again.
It is great to see the committment and drive of these companies to support and promote Indonesia and its communities, and especially the environment, but without a similar commitment from the government, these efforts will not reach their full potential.