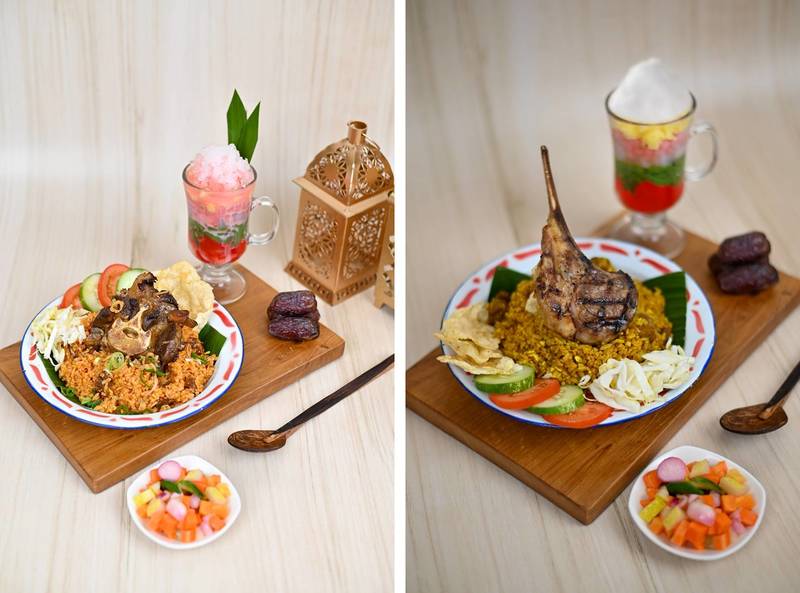 This Ramadan, Shangri-La Jakarta invites guests to celebrate the holy month with a Season of Serenity as the luxurious hotel presents an attractive series of Ramadan offerings from 2 April to 2 May 2022. This year, the hotel will be decked out with Moroccan-style decorations featuring terracotta colours representing optimism and upliftment, green colours representing serenity and gold colours to highlight its beauty, while a giant mosque made out of chocolate will greet guests at the lobby and the entrance to SATOO Restaurant will be transformed into a Moroccan lounge.
Embrace the spirit of Ramadan with family and friends and indulge in the wonderful culinary journey offered at the hotel's various dining venues. Over at SATOO, revel in the wide range of classic Ramadan menus featuring an original and contemporary twist of flavours of local, Asian, Western and Eastern cuisine. With a theme of SATOO Kampung Ramadan, savour the curated menu from local dishes such as Nasi Tumpah Kuali, Lontong Coto Makassar and Sei Sapi Teppanyaki; Arabic flavours such as Moroccan Lamb and Kebuli Rice; an array of Middle Eastern style desserts; and an assortment of takjil favourites to break your fast. SATOO's Iftar Buffet is available daily, starting from IDR 558,000++ per person.
At ROSSO, the hotel's Italian restaurant, enjoy a feast of Italian delicacies from premium antipasti treats, ROSSO Risotto Rendang, Signature Soup Iga and Pizza Rendang to sweet desserts such as Espresso Tiramisu, Vanilla Panna Cotta and Caramel Pudding. ROSSO's Iftar Buffet is served daily, starting from IDR 558,000++ per person.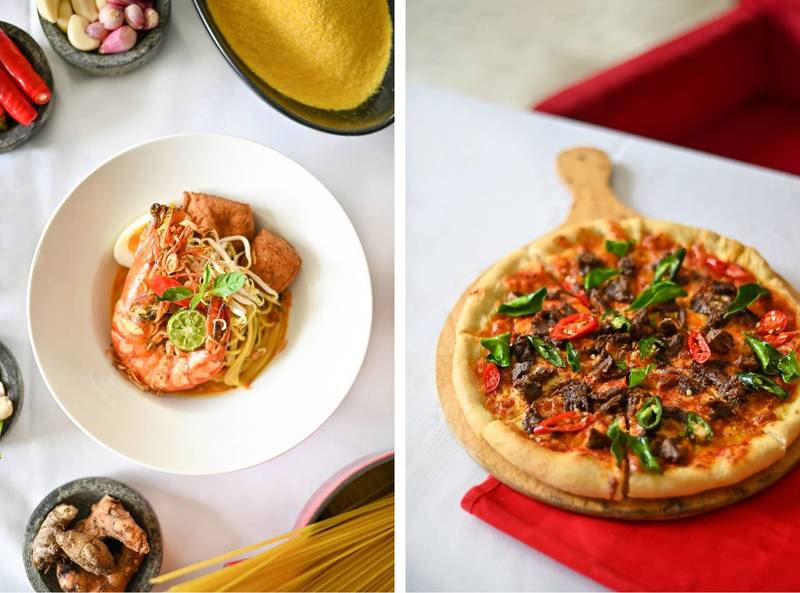 JIA will spoil guests with its classic Chinese cuisine, offering an All-You-Can-Eat Ramadan option, starting from IDR 408,000++ per person, while Nishimura presents authentic Japanese cuisine with a special Ramadan menu, priced at IDR 688,000++ per person.
Guests looking for a hot beverage to break their fast can delight in the variety of high-quality tea and coffee blends at the Lobby Lounge with the exclusive Sunset High Tea, complemented by sweet and savoury bites. Available daily at IDR 230,000++ per person.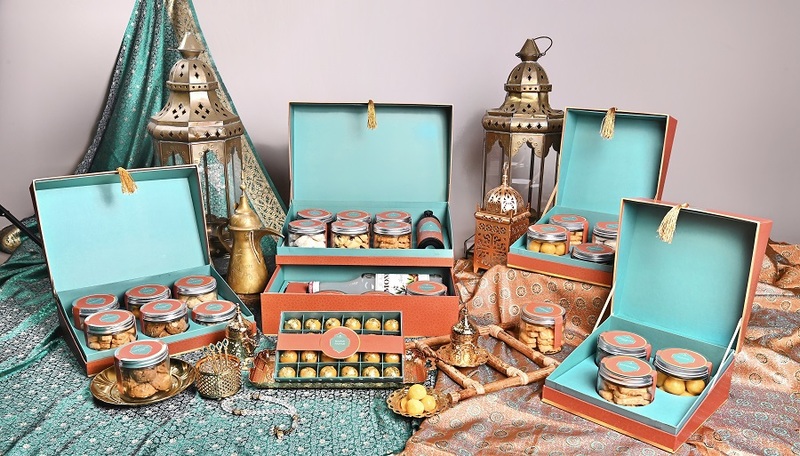 Spread the blessings of Ramadan with a series of hampers from SATOO Deli, from the Regular Hampers such as the Gaeshan Hampers (3 cookies), Faezya Hampers (3 cookies and a jar of cashew nuts), and Azza Hampers (5 cookies and a jar of cashew nuts) to the Premium Hampers such as Dhiya Hampers (6 cookies, a box of cashew nuts, a box of choco bars, and a tumbler) and Amiirah Hampers (6 cookies, a box of cashew nuts, a box of pistachio nuts, a choco bar, a tumbler and one syrup). The hampers start from IDR 550,000++.
Indulge in the retail products offered at SATOO Deli, from cookies to cakes such as Nastar Sultan, Nastar Premium, Kastengel, Putri Salju, Choco Chip Cookies, Lapis Legit Cake, Colenak Sake, and many more. Prices start from IDR 35,000++.

Fasting guests staying at the hotel during Ramadan can also experience Suhoor in the comfort of their room with menu selections from local to Indian favourites, with prices starting from IDR 298,000++.
The celebration continues through Eid al-Fitr on 2-3 May 2022, where the restaurant's culinary team has prepared the classic Eid al-Fitr feast serving traditional dishes such as Ketupat Sayur, Chicken Opor, Beef Rendang and many more, with prices starting from IDR 558,000++.
Those wanting to enjoy the hotel's culinary offerings at home can order the takeaway options such as the Hantaran Bamboo, Ramadan Platter, Idul Fitri Platter, Tajil Riffin, and Tajil Pyramid. These packages start from IDR 680,000++.
For more information or reservations, please call +6221 2922 9999, visit linktr.ee/shangrilajkt or shangri-la.com/jakarta
Shangri-La Jakarta
Jl. Jend. Sudirman Kav. 1, Jakarta
+6221 2922 9999
shangri-la.com/jakarta