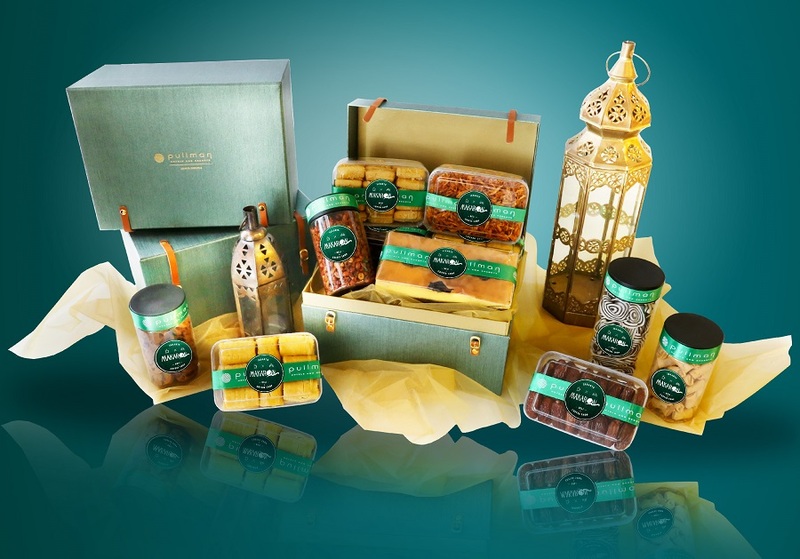 As the Holy Month of Ramadan is fast approaching, Pullman Jakarta Indonesia has prepared a variety of enticing offers to ensure guests a blessed Ramadan experience. Applying strict 'new normal' hygiene and safety protocols, the wide-ranging offers include a stay package, dining offers and Ramadan hampers.
Enchanted Ramadan Room Package
Treat your family to a relaxing staycation during Ramadan with the Enchanted Ramadan room package. Take the time to unwind and spend quality time with your loved ones during the holy month. Rates for this package start from IDR 1,299,900 nett per room per night, inclusive of breakfast/sahoor and in-room dinner for 2 adults and 2 children (under 12 years old), complimentary Tajil during Iftar, a 20% discount for F&B products (except at Khayangan restaurant and for alcoholic beverages), and an additional breakfast or dinner in the room at IDR 121,000 nett.
This package is valid from 12 April – 16 May 2021. To book this package, please contact the reservations team at +62 21 3192 1111, WhatsApp to +62 815 1588 2360 or email [email protected]
Iftar Feast at Sana Sini Restaurant
Indulge in the sumptuous international culinary offerings at Sana Sini Restaurant, where the culinary experts have meticulously curated a variety of tantalising dishes including Indonesian, Middle Eastern, Japanese, Western and Chinese favourites. These include Mezzeh, Live Carving Stations, Shawarma, Beef Kebab, Samak Harra, Lamb Kofta, Live Pasta Station, Sushi and Sashimi, Robatayaki and many more. The dessert station offers palate cleaners such as Turkish pastry dessert, Baklava, and the Indonesian icy dessert, Sana Sini Es Campur.
Tajil will also be served on the table for fast-breaking during Iftar Feast. The Iftar Feast is priced at IDR 440,000++ per person for reservations on 13-18 April 2021 and 3-12 May 2021, and IDR 480,000++ per person for reservations on 19 April – 2 May 2021.
Sana Sini To-Go
For the special occasion, Sana Sini Restaurant is bringing back its wonderful takeaway and delivery service. The culinary team has prepared the restaurant's signature dish of the month, "Chicken Mandi", which can serve up to 4 persons and includes whole roasted chicken served on Mandi rice with assorted Tajil, vegetable Samosas, tomato chutney, mint yoghurt sauce, dates and Baklava.
Priced at IDR 400,000++ per item, the Chicken Mandi is the idyllic option for diners craving a taste of the Sana Sini culinary experience in the comfort of their homes or to send as a gift to family and friends, which will be delivered directly by their team.
Ramadan at Kahyangan
During Ramadan, the fantastic Kahyangan Restaurant has put together an eclectic spread of tantalising dishes for your fast-breaking indulgence. The culinary offerings include a set menu featuring Tajil, Maguro Sandwich, a choice of Shabu-Shabu or Sukiyaki, and Honey Date Cake with Mango Coulis for dessert.
The set menu is available for dine-in or home catering from 12 April – 16 May 2021. Prices start from IDR 2,700,000++ per package and can serve up to 6 persons.
Ramadan Hampers
If you're still unsure on what to send family and friends for Ramadan, worry not! Makaron Bakeshop has special Ramadan Hampers on offer. The beautiful hampers will be the perfect gift to send to family, friends, and colleagues. The hampers incorporate the spirit of Ramadan with local delicacies including five traditional delights of your choice. Priced at IDR 500,000 nett per hamper, the options you can choose include Nastar, Kastengel, Pandan Coconut Cookies, Chocolate Crinkle Cookies, Almond Grissini, Dates, Lapis Surabaya, and more.
For more information or reservations, please call +62 21 3192 1111 or email [email protected]
Pullman Jakarta Indonesia
Jl. M.H. Thamrin no. 59, Jakarta
+62 21 3192 1111 | +62 815 1588 2360 (WA)
[email protected]
pullmanjakartaindonesia.com