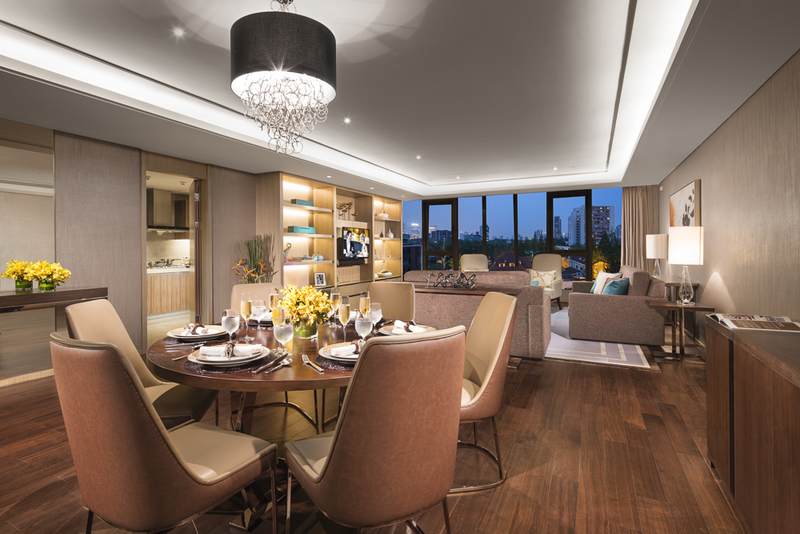 Ascott Star Rewards (ASR), Ascott Limited's loyalty programme, is celebrating its second anniversary. As a form of appreciation to its members, ASR is celebrating the new milestone with its 'Celebrate the Little Joys' campaign, offering members double bonus points and complimentary tier upgrades. Members can also collect up to 600,000 points by purchasing Ascott Star Rewards points.
In just two years, ASR's membership has expanded over 400% since its launch back in 2019. Members contribute to approximately 90% of Ascott's direct bookings online and more than 60% of ASR members are recurring guests, proving that ASR members continually find value with Ascott. ASR members also spend 36% more with Ascott compared to non-members. To accommodate members with better benefits and flexibility, ASR launched the 'Discover ASR' mobile app in October 2020, which has garnered 130,000 downloads. As of now, over 1.3 million ASR fans and followers connect and engage through the 'Discover ASR' social channels including Facebook, Instagram, Twitter and YouTube.
"We appreciate the strong support from our ASR members and are celebrating ASR's second anniversary by providing our members with more rewards. Amid the challenging COVID-19 environment, we continue to stand by our ASR members and launched a series of initiatives to allow them to maximise their membership," said Ms Tan Bee Leng, Ascott's Managing Director for Brand & Marketing.
Double Bonus Points
ASR members who have already book and completed their stay between 1 April 2021 – 31 May 2021 will get bonus points from their stay. ASR members will receive double points from their stay if they book their stay from 1-15 April 2021, while those who have made bookings from 16-30 April 2021 will get 2,000 bonus points each night.
Now, ASR members may also directly purchase ASR points and use them when they are ready to travel again. From 1-30 April 2021, ASR members can receive up to 50% bonus points by purchasing just as little as S$100 worth of ASR points.
Complimentary Tier Upgrades
'Classic' tier ASR members will be rewarded with a year-long complimentary upgrade to the 'Silver' tier if they book their stay before 30 April 2021 and fulfil their stay during the promotional period between 1 April 2021 – 31 May 2021. Members in the existing 'Silver', 'Gold' and 'Platinum' tiers will receive 5,000 ASR points when they book and complete their first stay within the same promotional period.
ASR members may book their stays at www.the-ascott.com or via the 'Discover ASR' mobile app. The mobile app, however, allows members to conveniently manage their membership and redeem ASR points, conduct self-check-in and check-out, and make digital payments.
Members can also look for special promotions and make bookings at close to 200 participating properties, spanning 30 countries and more than 80 cities. ASR is also one of the first loyalty programmes in the serviced residence industry, with no cap to points earned, no minimum points redemption and no blackout dates for redemption.
As a form of thank you to its members for their endless support, ASR members can enjoy ASR's anniversary promotions as they get ready to begin travelling once more. The anniversary promotion is available from 1-30 April 2021.
ASR membership is free. To sign up for a membership or to get more information, please visit www.the-ascott.com/en/sign-up.html
For more information, please visit www.the-ascott.com
Ascott International Management Indonesia
Jl. Prof. Dr. Satrio Kav. 1, Jakarta
+62 21 2995 6888
www.the-ascott.com