August is a busy time with celebrations for Independence Day. This year it's especially busy with the Asian Games being held in Jakarta as well. Hotels have joined in the festivities by offering a range of dining and staycation offers across town.
Ayana Midplaza
Rasa restaurant offers a special Indonesian buffet experience featuring culinary traditions from around the archipelago, including Bali, Komodo, Lombok, Bogor, and Pelembang. Guests can feast on a colourful array of delicious bites such as soto kuning, martabak, and Rasa's signature satay inspired by classic street food stalls. Regional specialties include bebek betutu made with 18 local spices, kepiting saos Padang, and Aceh's succulent noodles.
For those looking for a more leisurely experience, JimBARan Lounge's mixologists have created three refreshing Hendrick's Gin cocktails to enjoy. There are also Indonesian-inspired drinks infused with local botanicals such as honey, fresh ginger, and mint. JimBARan Lounge also offers a unique Afternoon Tea experience showcasing Indonesian-inspired snacks and sweets. For further information and reservations, call (021) 251 0888
The Aston Priority Simatupang Hotel & Conference Center
From 16 to 23 August, The Aston Priority Simatupang Hotel & Conference Center offers a special Staycation at prices starting from IDR 673,000++ with a range of benefits such as breakfast for two persons as well as 17 per cent discount for Food & Beverage and Laundry during stay.
A Friday Night Barbeque Spectacular at Canary Coffee Shop is on offer from
IDR 200,000++ per person with also 17 per cent discount on Independence Day. There will be a live music performance every evening, too. Canary Coffee Shop has put together some special meat treats such as lean and tender A5 Wagyu Sirloin Steak, well-marbled Black Angus Tenderloin Steak Wagyu Beef Burgers with Black Buns. Prices are between IDR 125,000 to IDR 300,000.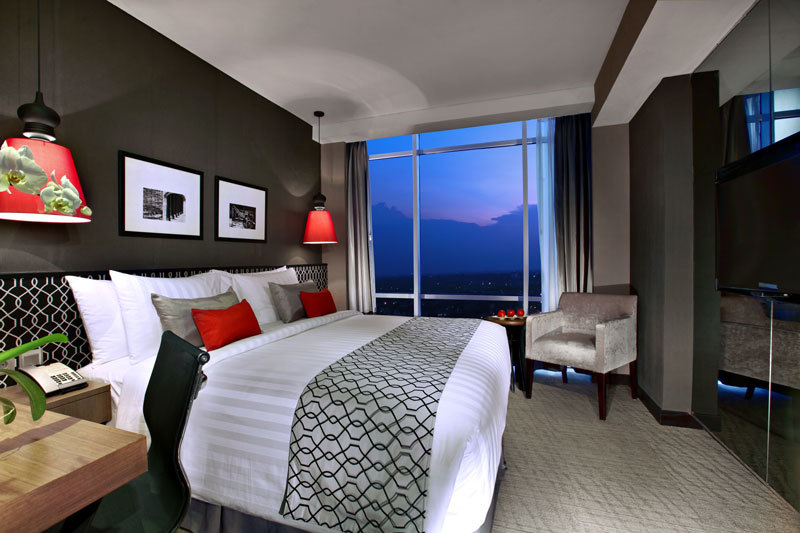 The Hotel's Momiji Japanese Restaurant has a tempting Shabu–Shabu "Hop Pot" promotion at only IDR 100,000++ per portion which is suitable for sharing. For more information and reservations, call (021) 7883 8777.

Santika Premiere Slipi Jakarta
Santika Premiere has a special staycation offer from 16 to 22 August. The package includes a complimentary breakfast for 2 adults and two children under 12 years. The special is available for IDR 850,000 per night.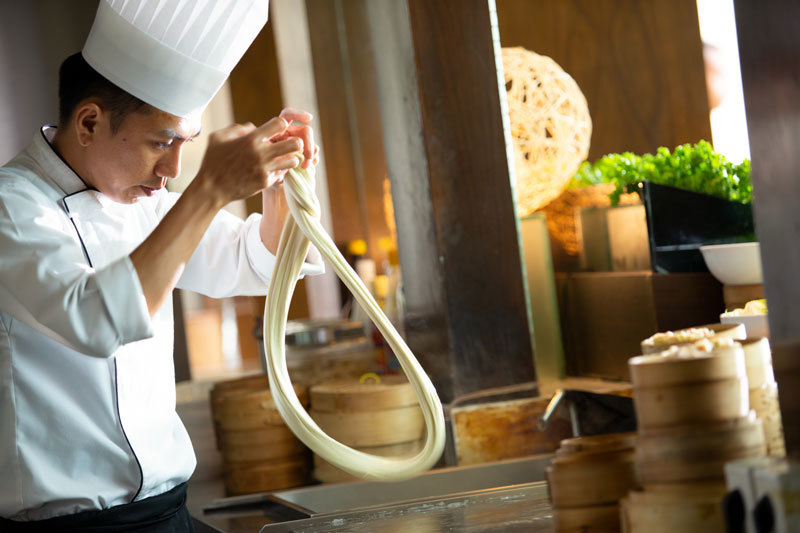 There is also an offer for a buffet lunch and dinner featuring Indonesian specialties on 17 and 18 August. On 18 August, the opening of the Asian Games, there will also be a Malaysian Corner as part of the buffet at the hotel's Harmony Restaurant.
Sari Pacific
Sari Pacific has a number of special offers to celebrate Independence Day. Fiesta Restaurant serves traditional Batavia cuisine including authentic dishes Pucung Gabus, Ketoprak Betawi, Asinan Betawi, Sayur Babanci and Kue Pancong, priced at IDR 288,000++ per person.
The Japanese restaurant at Sari Pacific offers a Japanese and Australian beef tasting platter with a glass of Australian wine for IDR 280,000++. For those looking to savour the exquisite menu, Miyazaki Beef Steak (150gr) with a glass of Australian wine is on offer from IDR 950,000++. At the hotel's pastry shop, Delicatessen, the Pistachio Raspberry Cheesecake is a treat to be enjoyed.
Grand Kemang
Grand Kemang Jakarta offers an exclusive Independence Day staycation where guests can enjoy the luxury of staying in a Deluxe and Grand Deluxe Room at prices starting from IDR 890.000 nett and IDR 990.000 nett. The package includes a daily buffet breakfast for two at Sperta restaurant, free laundry up to two pieces and free shuttle service to Lippo Mall Kemang.
In addition, guests receive 20 per cent off food and beverages for dine-in meals, 20 per cent off on spa treatments and free late check out. This offer is only valid on bookings made directly via the hotel's website. The offer is valid from 15 to 26 August. For more information call (021) 719 4121.
Grand Whiz Poins Square
Grand Whiz Poins Square Hotel to offer room discount up to 17 per cent. You can get the Independence-month promo at Grand Whiz Poins Square Hotel which is valid from 01- 17 August 2018. During the month of August, Grand Whiz Poins Square Hotel also provides free prizes for Indonesian Veterans and Indonesian Citizens over 73 years of age.
For those of you who want to enjoy the traditional food and special drinks which are made to celebrate the month of independence, Grand Whiz Poins Square offers "Nasi Tumpeng Mini Hari Merdeka" and a special "Sangsaka Smoothies", soursop juice and red fanta mixed. The drink will give a different sensation to the guest. Those two menus you can enjoy only for IDR 100.000 nett, which is valid up to the end of August 2018.
For more information, contact 021-8064-9999