If you're looking to escape the bustling city for an island retreat during the holy month of Ramadan, The Westin Resort Nusa Dua, Bali welcomes you and your family to celebrate the festivity of Ramadan and Eid al-Fitr with a series of exquisite gastronomic experiences. The five-star resort is collaborating with Chef Vindex Tengker, one of the leading chefs in Indonesia, on their first Ramadan Mubarak special dining event, presenting an array of delectable culinary offerings served Rijsttafel style.
With over 30 years of experience and accolades in the culinary industry, Chef Vindex Tengker is a prolific culinary figure in Indonesia. After years of perfecting his craft in various cities worldwide including Mallorca, Spain and Los Angeles, Chef Vindex has made a mark as one of the most prominent chefs in Indonesia, reflected through his palate-pleasing creations. A master of flavours and a true expert in enhancing simple meals to a luxurious experience, Chef Vindex's prior experience includes serving as the Vice President of Inflight Service at Garuda Indonesia from 2015 to 2019 until his current position as Food & Beverage Consultant for Indonesian Food at one of Jakarta's most esteemed hotels.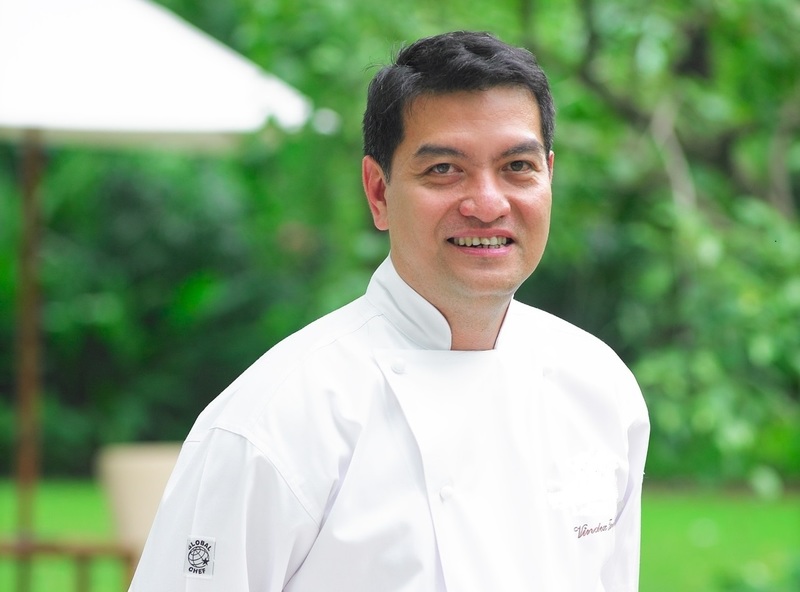 Ramadan Iftar
Kicking off the Ramadan festivities will be the Ramadan Iftar, available from 2 April to 1 May 2022, from 6.30pm – 9.30pm. Break your fast with the rich and tantalising dishes from across the archipelago such as Ayam Opor Kuning (Jakarta), Dendeng Batokok (Sumatra) and Tumis Bunga Pepaya (Manado), all prepared by Chef Vindex. The Ramadan Iftar is priced at IDR 250,000 per person, also available for delivery or takeaway options.
Eid al-Fitr Dinner
After a full month of fasting, celebrate the victorious moment when Eid al-Fitr comes with a special dinner available from 2-6 May 2022, 5.30 – 9.30pm. Indulge in a lavish feast that has been prepared to mark the momentous occasion, featuring hot and cold appetisers such as Tum Ayam, Bakwan Sayur, Serombotan and Tahu Gejrot; Noodle selection such as Mie Ayam Bakso with various condiments; to the classic Eid al-Fitr staple food, Ketupat Sayur. Priced at IDR 350,000 per person.
Cooking Class
If you're looking to enhance your skills in the kitchen, Chef Vindex will be hosting a Cooking Class on 7 May 2022, where you'll learn the skills of cooking a simple Lebaran Ketupat complete with Tumis Udang Kentang, Sayur Pepaya Muda and condiments such as Sambal Terasi and Shrimp Crackers. Priced at IDR 350,000 per person.
Brunch Kareem
Those that aren't fasting or observing Ramadan but would still like to taste the culinary offerings of Chef Vindex needn't worry. Enlighten your tastebuds with the special beachfront Brunch Kareem, serving an eclectic range of Sate – from beef to seafood – to the delicious Domba Bakar Bumbu Kacang and so much more. Available on 8 May 2022, Brunch Kareem is priced at IDR 395,000 for adults and 50% off for kids aged 6-12 years old, while kids below 6 years old dine for free.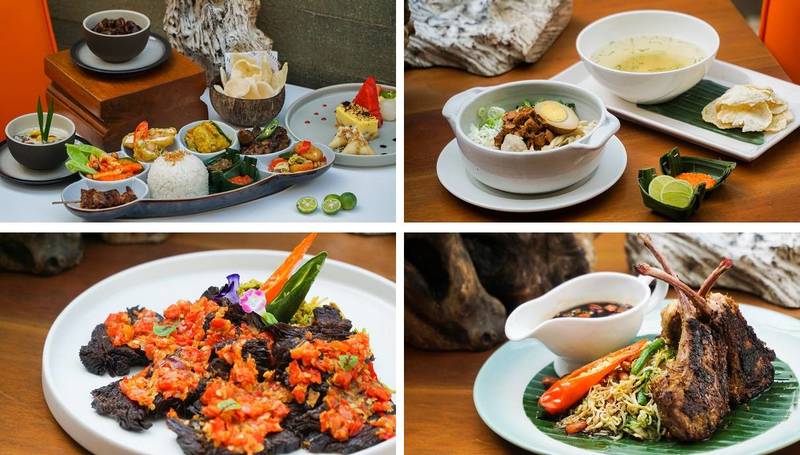 Ramadan Recharge - A Special Room Offer with Chef Vindex's Buka Puasa Dining Menu
Elevate your Ramadan experience at the lavish tropical sanctuary with the special Ramadan room offer with rates starting from IDR 1,750,000 nett per room per night for a minimum 2-night stay. The offer includes daily breakfast for 1 adult and 2 kids below 6 years old, one-time Chef Vindex Tengker's Buka Puasa dinner at Seasonal Tastes for 2 adults per stay, kids welcome amenities and complimentary access to Westin Family Kids Club, free internet access, access to WestinWORKOUT Fitness Studio, and daily guest activity programme. Enjoy a double upgrade from Deluxe Garden Room to Premium Room.
This offer is bookable from now until 25 April 2022 for a stay from 1-28 April 2022.
For more information and reservations, please visit westinnusaduabali.com
The Westin Resort Nusa, Bali
Kawasan Pariwisata Nusa Dua, BTDC – Jl. Nusa Dua No. 3, Benoa, Bali
+62 361 771 906
westinnusaduabali.com