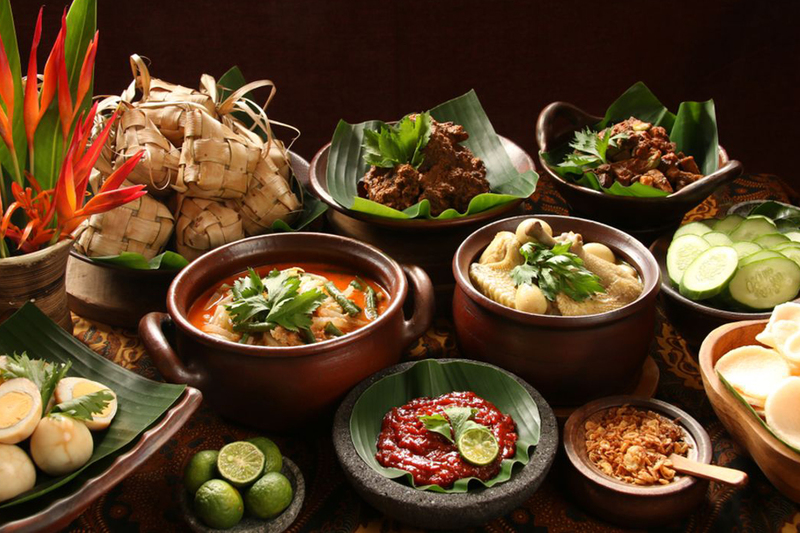 As we are nearing the end of Ramadan, those who observe the Holy Month are gearing up to welcome the victorious day of Eid al-Fitr, which marks the end of the month-long fasting. On the day of Eid al-Fitr, it's tradition for families to gather and greet one another an "Eid Mubarak" and celebrate the special occasion with food being a central theme.
For those not travelling out of Jakarta this Eid al-Fitr holiday, you can choose to spend the vacation with family and loved ones. As people leave Jakarta for a while, the Big Durian gets a boost in convenience for tourism thanks to drastically less traffic, fresher air, and a quieter atmosphere. For those spending the holidays in the city, watch out for these fabulous dining offers and staycation packages offered at special prices from hotels in and around Jakarta.
---
Hotel Indonesia Kempinski Jakarta

The iconic Hotel Indonesia Kempinski Jakarta has put together lavish Eid celebrations during the Eid al-Fitr holiday. Celebrate the special occasion with a sumptuous brunch at Signatures Restaurant, a wholesome Eid staycation and a mouth-watering gourmet takeaway to guarantee a memorable Eid experience.
The hotel is offering the most enticing staycation deal during the Eid holiday, where you can relax and unwind with your loved ones. With a special rate of IDR 3,327,500 per night, inclusive of breakfast for 2 persons, relax and unwind in the spacious hotel room with striking views of the famous Bundaran HI. This special offer is available until 8 May 2022.
The hotel welcomes guests to celebrate Eid al-Fitr with a sumptuous brunch featuring all-time Eid classics including Sayur Godok Betawi, Lontong Sayur and Ketupat Lebaran, as well as international delights and unlimited sweet treats. The Eid Brunch is available on 2-3 May 2022, priced at IDR 688,000++.
If you want to enjoy the culinary offerings in the comfort of home, you can order the Eid Besekan for takeaway. Specially curated by the hotel's culinary team, the Eid Besekan features options of Indonesian favourites such as Mandalika Rijsttafel, Nasi Gandul and Ketupat Lebaran Komplit. The Eid Besekan is available with prices starting from IDR 350,000 nett.
Signatures Restaurant: +62 21 2358 3898 | [email protected]
Rooms: +62 21 2358 3800 | [email protected]
kempinski.com/en/jakarta
---
Gran Meliá Jakarta
Celebrate your Eid holiday at the luxurious Gran Meliá Jakarta, where they have curated extravagant Eid al-Fitr promotions, from a lavish Eid Brunch to an exquisite stay offer, this year's Lebaran holiday will be one for the books.
During the Eid holiday, Café Gran Via, the hotel's international buffet restaurant, will be an idyllic venue to gather with the big family as they have put together a special Eid al-Fitr Brunch during the first and second day of Eid al-Fitr. Priced at IDR 490,000++ per person, the buffet offers guests a sumptuous spread of dishes and live stations of top-quality international cuisine and Indonesian speciality dishes.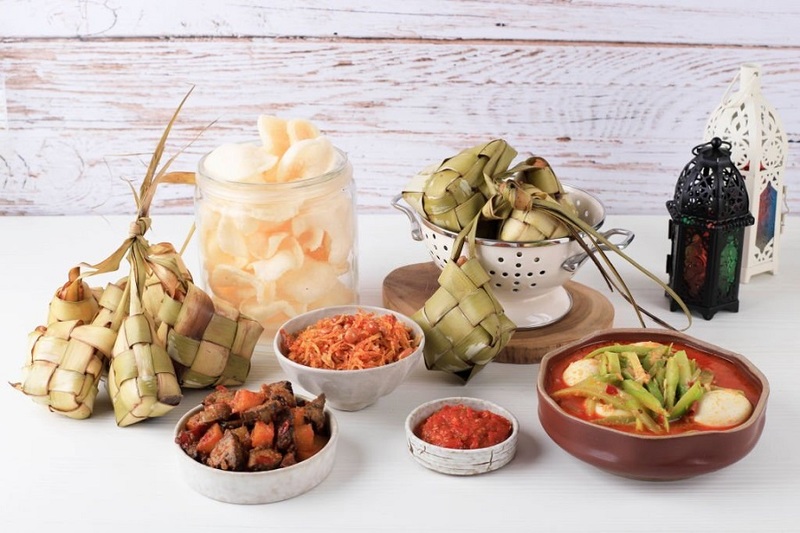 Treat your loved ones to a heart-warming Eid staycation at Gran Meliá Jakarta, where you can enjoy a special room package during Eid al-Fitr period. The package is priced at IDR 998,000 nett per room per night in the Deluxe Room, inclusive of breakfast or Suhoor in the room for 2 adults and 2 children under 5 years old (children over 5 years old dine for half-price) and a complimentary late check-out until 2pm.
Café Gran Via: wa.me/628118890712 | [email protected]
Rooms: wa.me/6282261138880 | [email protected]
---
JHL Solitaire Gading Serpong

After a month of fasting during the holy month of Ramadan, gathering with relatives and closest people for Eid al-Fitr is something that everyone looks forward to each year. JHL Solitaire Gading Serpong has prepared various attractive packages ranging from overnight packages to gathering with family and enjoying lunch together.
From 2 to 8 May 2022, guests can book a room to stay together with their loved ones. JHL Solitaire Gading Serpong is offering special rates for your Lebaran getaway, starting from IDR 1,850,000 nett/room/night. Enjoy a memorable stay experience wrapped in the comfortable accommodation and facilities available at the hotel. The hotel also provides several interesting activities that can be participated by the entire family. Collaborating with several destinations around JHL Solitaire Gading Serpong, guests will get a different and memorable atmosphere in enjoying the Eid holiday.
Mangan All Day Dining offers a Lebaran buffet that can be enjoyed with family and relatives starting on May 2 and 3, 2022. Indulge in the sumptuous buffet spread featuring dishes such as a variety of grilled favourites, Kambing Guling, an assortment of Sushi, and of course, Ketupat Opor Ayam, Sambal Goreng Ati, Gulai Kacang Panjang Labu Siam & Kentang Balado, and so much more. The Lebaran buffet is priced at IDR 450,000++ per person.
Book Now: +62 21 3950 3000 | jhlcollections.com/jhlsolitairegadingserpong
---
HARRIS Vertu & YELLO Hotel Harmoni

Celebrate the heart-warming moments of Eid al-Fitr with your loved ones and create unforgettable memories at HARRIS Vertu and YELLO Hotel Harmoni. These hotels have curated special Lebaran staycations and dining experiences for you and your family.
Enjoy quality time with your family this Eid holiday and take advantage of the special Eid stay packages at HARRIS Vertu and YELLO Hotel Harmoni. The hotels are offering a 'Trip Hari Raya' stay offer inclusive of breakfast for 2 persons, with prices starting at IDR 900,000 nett per night at HARRIS Vertu and IDR 550,000 nett per night at YELLO Hotel Harmoni. These packages are valid from 1 to 31 May 2022.
To complete your Eid holiday staycation experience, indulge in the culinary offerings at HARRIS Vertu Harmoni's Voyage Restaurant. The restaurant is offering a special 'Eid al-Fitr Bash', priced at IDR 338,000 nett per person. Enjoy discounts up to 50% with bank partners and the marketplace.
HARRIS Vertu Harmoni: +62 22 036 000 | wa.me/628118683788
YELLO Hotel Harmoni: +62 22 035 000 | wa.me/628111193556
---
Aloft South Jakarta

Aloft South Jakarta is the city's latest destination for locals and travellers alike who crave Jakarta's lively social scene. Featuring a bold design, cutting-edge technology and live music programming, the hotel boasts a unique design that is elevated by its urban industrial theme. The hotel features 169 guest rooms and a collection of social dining venues including WXYZ Bar, Fraya Restaurant and Southside Rooftop.
Aloft South Jakarta is perfect for those looking to experience a unique Eid Family getaway in the city as the hotel has prepared an enticing Eid al-Fitr Staycation Package. Celebrate the blessings of Eid with your family and loved ones in the urban-inspired accommodation. The Eid Staycation Package offers rates starting from IDR 750,000++/room/night, inclusive of complimentary breakfast for 2 adults and 2 children under 12 years old. This package is valid from 23 April until 8 May 2022.
Book Now: wa.me/6285890775167 | [email protected] | aloftsouthjakarta.com (Use promo code: S4B)