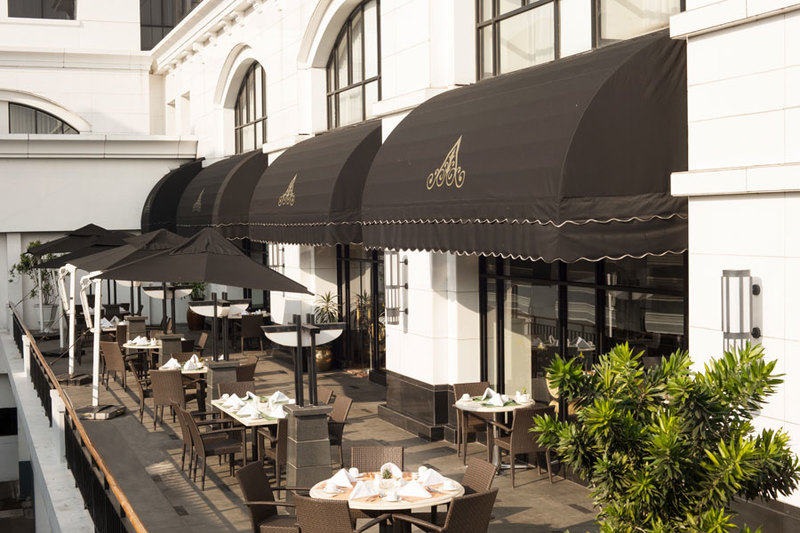 As we are readying to welcome the holy month of Ramadan, observed by Muslims worldwide as a month of fasting, prayer, reflection and community, The Papandayan Hotel in Bandung has curated special packages designed to accommodate the needs of its devoted Muslim guests who are observing the sacred month.
The heart-warming month of Ramadan is always a special occasion to be shared with your loved ones, which is why the fantastic package offered at The Papandayan Hotel provides the perfect destination to complement your day of worship and gather with your family to break the fast together, complete with comfortable worship facilities and a delightful dining experience.
Indulge in the hotel's special Pasar Ramadan Iftar buffet at Pago Restaurant, featuring an eclectic array of all-you-can-eat stalls including kambing guling, barbeque, a variety of main courses, doner kebab, chicken shawarma, suki, sushi, Hainan chicken rice, chicken porridge, salad bar, meatball, and so much more.
Get a chance to win THR (Religious Holiday Allowance) with a total of IDR 10,000,000. Make your reservations via thepapandayan.com before 10 April 2021 to receive 30% + 10% OFF.
Established in 1982, The Papandayan is a five-star hotel designed in a modern and elegant art deco style that offers a variety of bespoke services. The hotel's name is derived from the hotel location's original street name (which has since changed to its current street name).
After undergoing renovations in 2010, the five-storey hotel provides 172 rooms and suite that are designed that blends natural elements like stone and wood together with elements of high artistic values that mirror the allure of the region's landscape and culture. Presenting the idyllic destination that exudes a comfortable, intimate and exclusive ambience, the hotel is equipped with numerous facilities including meeting rooms, spa and massage centre, fitness centre and sauna, dining venues, music stage,

For more information, please call +62 22 7310 799 or +62 811 2232 392
The Papandayan Hotel
Jl. Gatot Subroto No. 83, Malabar, Kec. Lengkong, Bandung
+62 22 7310 799 / +62 811 2232 392
[email protected]
thepapandayan.com