Chāo Cháo the contemporary Chinese restaurant and Rooftop lounge located at Level 25 & 26 of Alila SCBD has turned One! Four nights of indulgence were tailored to highlight their playful yet sophisticated identity.
The festivities started on Wednesday 18th & Thursday 19th May, in the specially curated DEN space with an intimate hosting of their dearest diners. As REINVENTING TRADITION has been at the core of their culinary distinction an exclusive six-course menu has been crafted by Executive Chef Chong Chee Wah embodying the finest ingredients, notorious Chinese cuisine heritage delivered with colorful and contemporary flair.
The introductory amuse bouche of the dining journey was Cháng shòu miàn also known as Longevity noodles, a Chinese tradition performed in the first year of life that is enjoyed with the wish of a long life. Other highlights of the six-course set menu included Chāo Cháo Treasures, three bite-sized delicacies Golden garlic scallop, Salt ginger shredded chicken & the famous Peking Duck with black truffled foie gras sauce. The subtle flavors of Braised Superior Dried Scallop Soup entertained the gustatory sense with texture and prepared it for the luxurious Bamboo Steamed Mutiara Lobster with Silky Golden Egg served with Siberian caviar & gold leaf.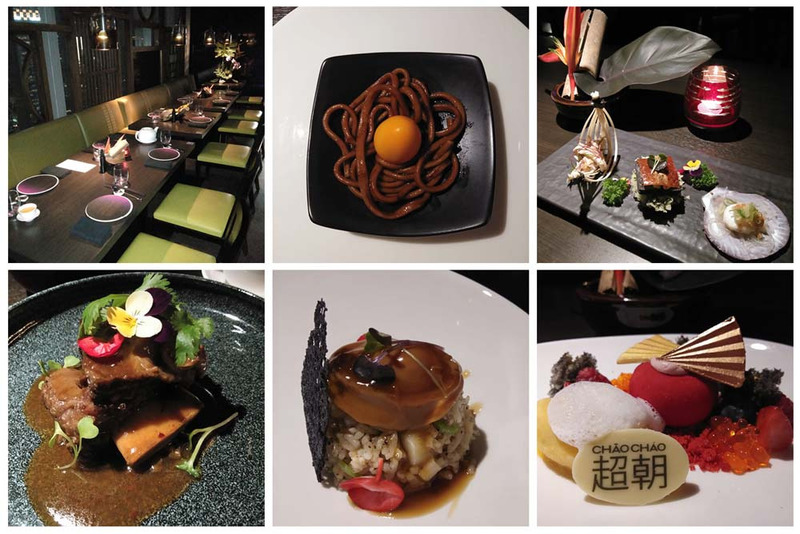 Next item on the menu was Sichuan-Style Stewed Wagyu Short Ribs delivering another spectrum of Chinese cuisine with famous to the region spices and melt-in-the-mouth meat. Black Truffle, 10 Head Abalone Fried Rice was the last savory dish from the menu made with the uniquely nutritious abalone which is also the highest grade seafood. A fragrant and refreshing dessert executed in the signature celebratory colour Le Rouge concluded the dining experience.
As the weekend approached it was time to head skywards to the CHĀO CHÁO ROOFTOP for part two of their One Year Anniversary, where bespoke mixology blended with bottle service and a crafted music program, delivered with the background of panoramic city views from the setting within the bustling high-rises of the SCBD, creating a truly unique urban lifestyle atmosphere. Friday 20th May saw Indonesia's undisputed top DJ & internationally acclaimed DIPHA BARUS making his Chāo Cháo debut, whilst on Saturday 21st May they welcomed Rooftop favorites PATRICA SCHULDTZ and P DOUBLE. TWO NIGHTS OF CELEBRATION charged with wonderful atmosphere, glorious talents all delivered under the stars for a truly memorable weekend.
Embodying the spirit and glamour of Hong Kong's high-flying nightlife alongside the sophistication of fine dining delivering traditional Chinese cuisine with contemporary methods, all of the team at Chāo Cháo express their deepest gratitude to all their patrons for supporting their journey so far and helping them reach their One Year Anniversary milestone.
Eat, drink and play & celebrate at Chāo Cháo Jakarta
Chāo Cháo's main dining room is open Tuesday to Sunday from 12 pm and every Sunday for family dimsum lunch from 12 pm to 4 pm. Chāo Cháo Rooftop currently opens Tuesday to Friday from 4.00 pm and Saturday and Sunday host guests from noon.
Instagram www.instagram.com/chaochaojkt
Website www.chaochaojkt.com
Address: Alila SCBD, Jl. Jenderal Sudirman, Kav 52-53 Jakarta 12190
Operational Hours:
Restaurant:
Tue to Sun from 12PM
Rooftop:
Tue to Fri from 4.00PM
Sat & Sun from 12PM