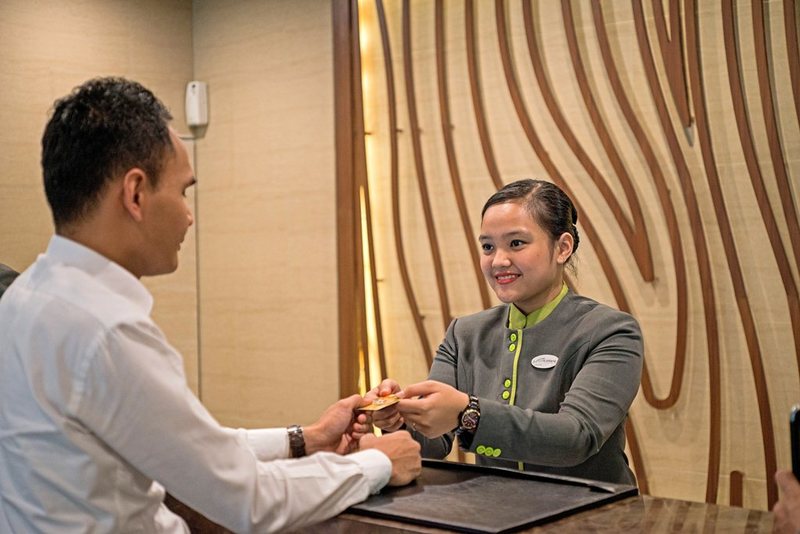 Intiwhiz Hospitality Management provides various special offers for loyal guests, from room deals to dining experience, on its twelfth anniversary this March in all properties across the archipelago.
During the anniversary celebration, guests are invited to indulge a staycation experience at affordable prices at IDR 120,000 nett per room per night. Titled "Intiwhiz Tremendous Twelve Room Package", special room deals are available from 22 to 28 March where friends and family are able to enjoy the comfortable stay and experience including its benefits of breakfast for two persons, free late check-out, free Wi-Fi, and access to the swimming pool. Every guest will also be getting special anniversary souvenirs from the hotel as a symbol of appreciation for its loyal customers.
As one of the emerging and promising Indonesian brand of hospitality management, Intiwhiz Hospitality Management recently is currently operating 25 hotel properties and 6 brands across Indonesia from Whiz Hotel for two-stars hotel, Whiz Prime Hotel for three-stars hotel, Grand Whiz Hotel for four-stars hotel, Whiz Capsule for smart-traveller, Whiz Residence for family and other brand Swift Inn for Soekarno Hatta airport lodging.
The hospitality company also suggests the travellers to explore some of the beautiful destinations in Indonesia and get the varied discounts offered by each hotel's brand up to 30 per cent off. Valid from 9 to 31 March, the promo "Whizata Seru" will be suitable for avid travellers who plan for budget travel this month.
Folks also get to participate in social media quizzes by following @intiwhizintl on social media, putting the hashtag #intiwhiztremendoustwelve and sharing about the most memorable and favourite experience during holiday spent at selected Intiwhiz hotel brands. Three lucky winners will be prized with a free staycation and exclusive merchandise. This quiz will be running until 29 March and winners will later be announced on 30 March.
"It's been twelve years since Intiwhiz Hospitality Management provides simply the best with style service and facilities to our guest, we are always committed to maintaining this quality every year. Without the support from our guests, we cannot get all the achievements over the past twelve years said Yuanita Ayu Pratama, Corporate Marketing Communications Manager of Intiwhiz Hospitality Management on release.
For more information about Intiwhiz 12th Anniversary promo, call (+62) 21 571 0099 or email to [email protected]. Visit their official website on intiwhiz.com.