Nestled among the mountainous surroundings of Java not far from Jakarta, the Royal Tulip Gunung Geulis Resort & Golf is conveniently positioned and offers opportunities to relax on premises and also provides access to nearby attractions, including Taman Safari Indonesia, Puncak, Bogor Botanical Gardens and the historic architecture of the Bogor Palace.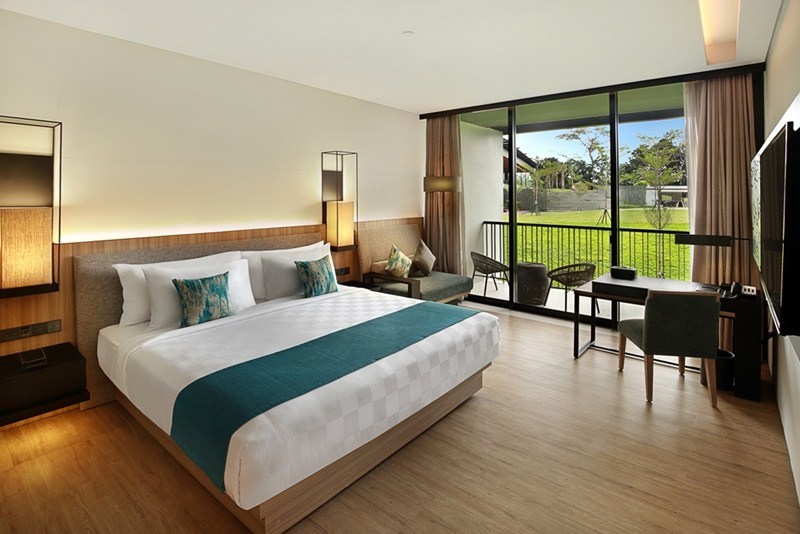 Located in Ciawi, Bogor, Royal Tulip Gunung Geulis Resort & Golf offers sweeping views of the greens and fresh mountain air to help relax. The 450 hectare mountain terrain blends naturally into the golf complex, giving it an air of tranquility.
The hotel's country setting provides the perfect mountainous backdrop of an array of outdoor sports and recreation activities. Take a dip in the swimming pool, enjoy some time at the spa, or venture out for a day on the 36-hole golf course of Gunung Geulis Country Club. Jogging trails and the fitness centre keep guests feeling on top of their game. Within the hotel, the courteous multilingual staff is always on hand to make sure your holiday runs smoothly. Further services at the Royal Tulip Gunung Geulis Resort & Golf include a business centre with internet access, daily housekeeping, airport shuttle services and free parking. With 173 rooms and suites, extensive MICE facilities and a range of dining options such as the LL One Restaurant & Wine Bar, Fire Grill and Bar and Breeze Lounge, visitors are spoilt for choice.
On 4 February, enjoy a special Chinese New Year's Eve dinner at LL One Restaurant. On 14 and 15 February, spend time with your special one at FIRE Grill & Bar
For more information, visit https://royal-tulip-gunung-geulis.goldentulip.comv