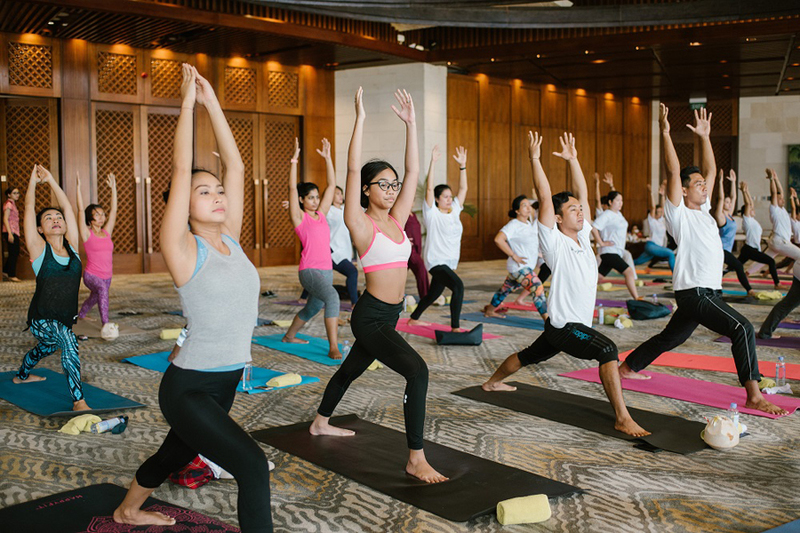 Dive into an insightful and immersive wellness experience during Sofitel Bali Nusa Dua Beach Resort's 2019 Wellness Weekend Celebration. Participate in yoga sessions with celebrity yoga instructors and healthy cooking demos with celebrity chefs.
Featuring distinguished fitness celebrities along with health and wellness advocates, the 2019 Wellness Weekend Celebration will be held from 5-6 October 2019 and will carry on the resort's tradition of presenting current and upcoming trends in the fitness and wellness industry.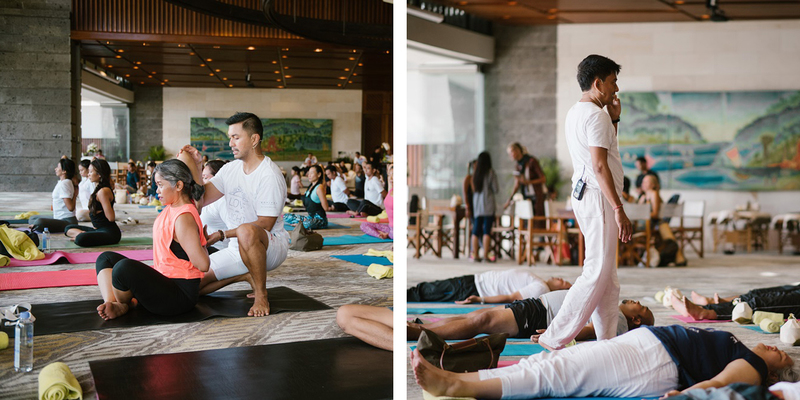 An event that welcomes all, the Wellness Weekend 2019 Celebration will host a Yoga Festival which invites yoga and wellness aficionados around the island to participate in the activities lined up, featuring detoxing and stimulating exercises from health and nutrition treats to specialised yoga sessions.
The star-filled event will see yoga sessions headed by Indonesian celebrity and yoga instructor, Anjasmara, along with healthy cooking sessions with celebrity chef and Iron Chef Indonesia host, Yuda Bustara, and actress, Sophie Navita, on the second day. The yoga sessions on the first day will take place from 7am – 4pm, while the second-day yoga sessions will be held between 7am – 11am followed by the Sunday Brunch from 11am – 3pm.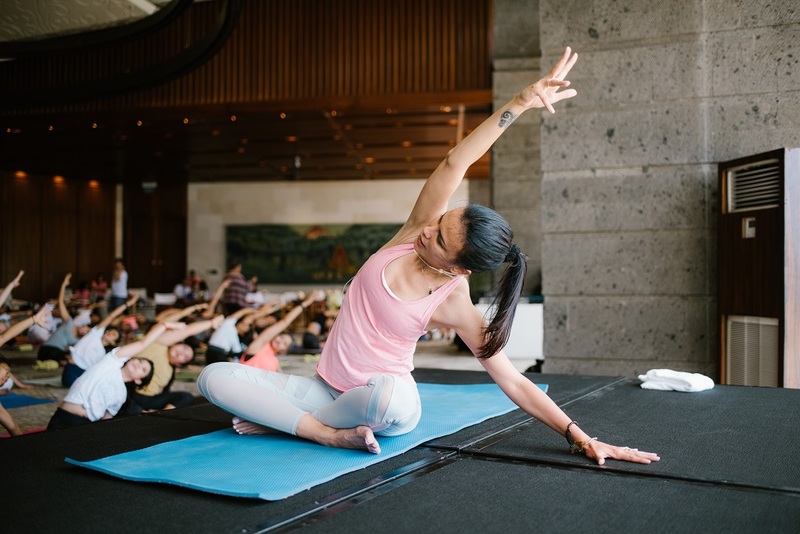 Those interested may choose from 3 different packages available: a yoga-only package at IDR 200,000/day; 1-day yoga and Sunday Brunch for IDR 650,000; and 2 days yoga and Sunday Brunch for IDR 750,000.
Get in touch with your physical and mental wellbeing by joining the 2019 Wellness Weekend Celebration. Grab exclusive merchandise by Bali Life Foundation available at the event. You will also be contributing to charity; IDR 50,000 from every ticket sold will be donated to a charity. Don't miss out on exciting games during the event and win wonderful prizes courtesy of Sofitel Bali Nusa Dua Beach Resort.
For more information please call +62 361 849 2888 or email [email protected]
Sofitel Bali Nusa Dua Beach Resort
Lot N5 ITDC Tourism Complex Nusa Dua
T: +62 361 849 2888
E: [email protected]
https://sofitel.accorhotels.com/9078