As yoga culture is gaining popularity in the capital, more people are gathering up with their community to practice the routine for stress relief and get healthier. The new edition of Weekend Yoga Class at Hotel Santika Premiere Slipi jakarta allows one to unwind the body and mind, a suitable exercise option for one short on time during the weekdays.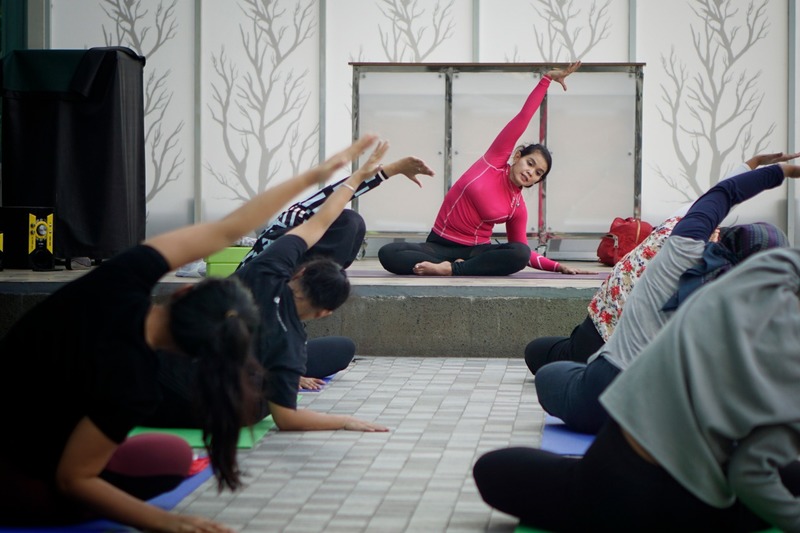 The Weekend Yoga Class is open to public, and everyone is welcome to practice yoga, enjoy some leisure time and savour healthy breakfast. Starting from 7am in the morning, one could practice yoga every weekend at the hotel's pool area.
If one is not familiar with yoga movements, the class for beginner is available, starting from IDR 260,000 per person. The hotel's culinary team has prepared a healthy and nutritious menu to be indulged during breakfast time right after yoga class is finished.
For those wanting more benefits, the August Weekend Deal offers a room package for family, which gives inclusive access for guests to practice yoga and enjoy a scoop of ice cream. Family is recommended to take this special offer.
For more information and reservations, call +62 21 533 0350 or +62 21 536 1777. Guests could also book the room and reserve Weekend Yoga Class through WhatsApp on +62 812 12557279. Visit www.santika.com to keep up with their latest promos.