The ideal wedding, is there such a thing? There can't be, as each and every couple has their own dreams of what that special day will look like. Even a wedding in Bali is not so simple; this exotic destination offers so many different experiences for those looking to tie the knot, each special in its own way. However, there is an ideal wedding for you, and finding out what that is is the first step.
You need to find out for yourself what type of wedding it is you want, so close your eyes and think: "what is it that I've been dreaming of?", then let your mind wander…
What do you see? Is it verdant lawns, with colourful gardens naturally decorating the surroundings? Or perhaps the idyllic white sand and sunset scene, where you and your loved one stand face-to-face, toes in the sand, hand-in-hand, as you say your vows? Maybe you love it grand; a ballroom decked out with the finest interiors, a stage where you are both the centre of the evening, the undisputed homecoming king and queen.
You see, the ideal wedding is whatever you had pictured in your head the moment you said yes, or the moment he or she said yes. But without a doubt a Bali wedding should be your first pick, an island that speaks of romance wherever upon it you are.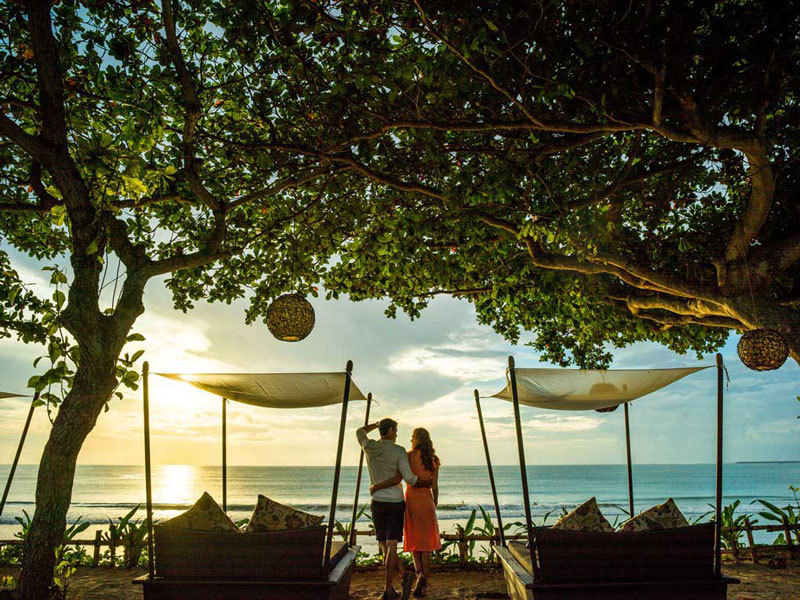 One island destination which has been host to countless dream weddings is the InterContinental Bali Resort, which has won several awards for its exotic Bali weddings, even winning "Luxury Wedding Destination" at the prestigious World Luxury Travel Awards.
Here, along the famously revered Jimbaran Beach, the InterContinental boasts 13 different luxurious wedding venues, ranging from the gorgeous coastline to pristine lawns, tropical gardens, grand ballrooms and private luxury villas. Intimate moments of 20 to grand celebrations of 2000, the sprawling 14 hectares of beachfront grounds of this property makes it an ideal place no matter what your ideal Bali wedding looks like.
An ideal wedding goes beyond just the setting. An ideal wedding is also an easy wedding, where stressful preparations don't take away the magic of the special day. That's why the InterContinental Bali is ready to lighten your load with their Wedding Celebration Package, for those after a dreamy, hassle-free day of matrimony.
Whatever venue you choose out of InterContinental's vast selection, the setting will be exquisitely decked out with a fresh floral decoration comprising local tropical flowers. A frangipani bouquet will be made ready for the Bride and a boutonniere for the Groom. Simply pick from one of the many buffet dinner menus, including signature welcome drinks and free flow water and tea. Even a two-tiered wedding cake will be prepared. Your wedding table will be embellished with a gorgeous, fresh tropical flower centrepiece, whilst 40 hanging lanterns will softy light the dining area. Of course, it's not a wedding party without a dance floor, which will be provided along with a sound-system ready with CDs or iPod playlists, speakers and wireless microphone. The service of a priest is also included, who will lead a Christian commitment blessing.
Just for the Bride & Groom however, the InterContinental Bali Resort will treat you to a two-night stay in a Club InterContinental Room including the Club's exceptional array of privileges. These include 24-hour bespoke butler service, exclusive access to the private Club Pool, and use of the dedicated lounge known as the 'Inspiration Space'. As Club guests, you will be entitled to unlimited visits to Club InterContinental Lounge, a peaceful haven of comfort and elegance, where you can enjoy inclusive light refreshments and daily afternoon teas, as well as complimentary cocktails and canapés every evening. Honeymoon amenities will be set up in your Club InterContinental room, and the two of you can also look forward to an inclusive 60-minute spa treatment to mark the beginning of your journey of togetherness at InterContinental Bali Resort. All you have to do now is set the date!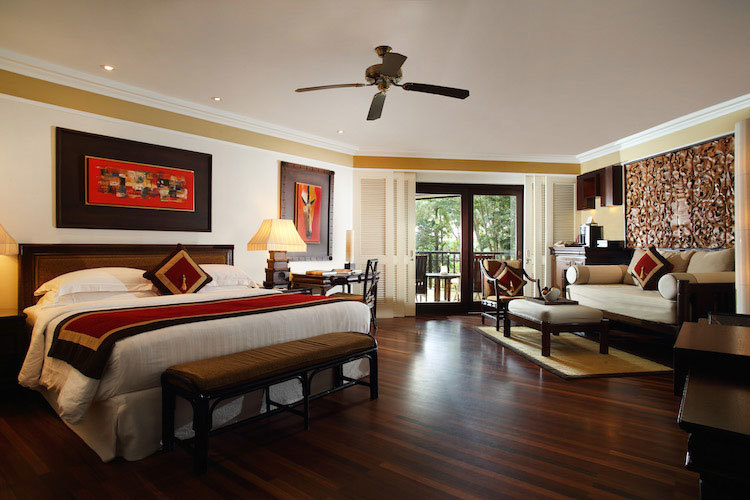 So, whatever you're dreaming of, the InterContinental Bali Resort will have it, and with their Wedding Celebration Package, which includes all of the above, getting your dream wedding will be easy as can be.

Priced at only USD 8,500 nett for up to 50 people, with additional guests priced at USD 90 nett / person.
For Indonesian nationals and KITAS visa holders, this Wedding Reception Dinner Package is priced at a special rate, representing extraordinarily good value for money at only IDR 180,000,000 for 100 guests; IDR 335,000,000 for 200 guests; IDR 475,000,000 for 300 guests; or IDR 625,000,000 for 400 guests, with additional guests priced at IDR 1,500,000 per guest.

Rates are inclusive of 21% government tax & service charge and venues are subject to availability. The Wedding Reception Dinner Package applies to Indonesian nationals and KITAS holders only.
For further information and reservations
Call: (+62-361) 701 888
Email: [email protected]

InterContinental Bali Resort
Jalan Uluwatu 45, Jimbaran, Bali
(+62-361) 701 888
http://bali.intercontinental.com