The year of the Rooster is quickly approaching. Starting on 28 January, it will be a year where perfection is the main priority and hard work is a must. Chinese New Year, also known as Imlek in Indonesia, ranks among the world's most favourite holidays, especially in the places where there is a stronghold of Chinese communities.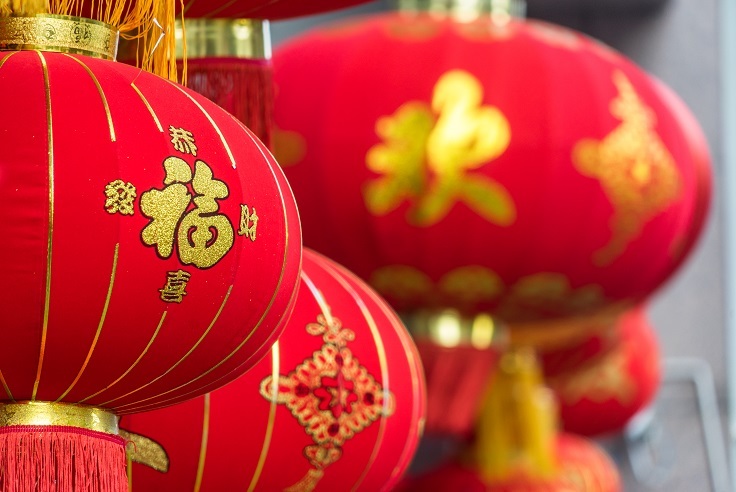 This is also the case in Jakarta, where for decades the Chinese New Year is welcomed by many, including the hospitality industry. Hotels greet their guests with Sin Cia ornaments and decorations and offer a wide selection of fancy and authentic dishes. Those who are looking for that special place to go in Jakarta and celebrate in the name of fortune and prosperity, here is a list of the best luxury hotels in our fair city welcoming the Lunar New Year. Xin Nian Kuai Le….Gong Xi Fa Cai….
Gran Mahakam
The European-baroque-style architecture hotel celebrates Chinese New Year with elegant decorations adorning the lobby and mezzanine floor. On 27 and 29 January, the Barongsai dance will be performed at the lobby, Le Gran Café and AOKI Japanese Cuisine – an event that will bring joy to the whole family. Those who are curious about what the future holds can take a chance and visit the tarot reader who will tell them about their career, health and love life in the year of the Rooster. The hotel's executive chefs are preparing a number of traditional Chinese foods at the hotel's restaurants, such as the Chinese traditional mixing of Yu Shang, Scallop and Enoki Mushroom Green Dumpling Salad, Lobster-Black Oyster Mushroom with Crab Steak Clay Pot, Steamed Garoupa Roll with Ginger Soya Sauce and the signature dish Lontong Cap Go Meh. Dessert lovers will enjoy sweet treats like assorted Ice Pudding and Guilin Mix Fruit Jelly Pudding. The dinner buffet on 27 January costs IDR 598,000++ per person at Le Gran Cafe and IDR 395,000++ per person at AOKI Japanese Cuisine. On 28 January, the hotel offers both a scrumptious brunch and delectable dinner at IDR 428,000++ per person at Le Gran Cafe and IDR 325,000++ per person at AOKI Japanese Cuisine (brunch only).
For more information and reservation please visit www.granmahakam.com or call (62 21) 7209966.
Shangri-La Hotel
Culinary delights with a taste of the Orient await hungry diners at the Shangri-La Hotel. The hotel's new concept Chinese restaurant Jia will become the heart of the Chinese New Year celebrations. Guests are invited to feast on traditional Chinese set menus from 27 January to 11 February. The restaurant has three exclusive set menu options ranging from Xin Nian Kuai Le priced at IDR 888,000++ per person, Gong Xi Fa Cai IDR 1,188,000++ per person and Wan Shi Ru Yi priced at IDR 1,688,000++ per person. Each set menu consists of nine enticing dishes like Deep-fried King Prawn with Kam Hiong Style Served with Chinese Bun, Steamed Pacific Garoupa with Light Soya Sauce, Deep-fried Lobster with Salted Egg Yolk, Double Boiled Premium Bird Nest with Lotus Seed and Red Date as well as tempting desserts such as Oven Baked Nian Gao with Coconut Shredded. Guests may add a sweet note to the new prosperous year by enjoying Nian Gao, a sweet-tasting cake made from glutinous rice which is available at Jia from January 15 for IDR 338,000 per box.
For more information and reservation please visit www.shangri-la.com or call (62 21) 29399562.
Mandarin Oriental Jakarta
The hotel is widely recognized as the best place to celebrate Chinese New Year. Guests are invited to treat families and loved ones to an authentic Cantonese feast at the recently opened Li Feng where an abundant Oriental menu satisfies any possible craving. Helmed by Executive Chinese Chef Chang See Loy and China's most notable young chef, Chef Fei, Li Feng will start the festive meal by serving Yu Shang as a symbol of good luck and fortune, followed by two choices of set menus that offer a true splendor of Cantonese delights like Deep Fried Chicken with Sesame, Seared Xi Sha Island Crayfish with Garlic Sauce and Braised Baby Abalone with Sea Cucumber and Fat Choy. The 10-course Gong Xi Fa Cai set menu is available from 20 to 29 January and is priced at IDR 1,288,000++ per person. The exquisite 12-course Year of the Rooster set menu is available from 27 to 28 January for IDR 1,588,000++ per person. On 27 January, the hotel will present the traditional dragon and lion dance at 6:30 pm at the hotel's front entrance, while Chinese music will entertain guests throughout the evening. The next day, the Cai Qing custom – also known as "picking the green" – will be performed at 11:30 am at the entrance of Li Feng. Guests also can spread the joy by bringing home festive delicacies from the Mandarin Cake Shop like its legendary Lapis Legit or Chef Chang See Loy's signature XO Sauce and Dim Sum Chili Sauce, homemade cashew nut cookies and pineapple tarts that are available until 29 January.
For more information and reservation please visit www.mandarinoriental.com/jakarta or call (62 21) 29938987.
The Dharmawangsa Jakarta
The Dharmawangsa Jakarta provides an exclusive brunch on 28 January from 11:30 am to 3 pm at Jakarta Restaurant, the hotel's famous restaurant boasting a contemporary interpretation of Old Town Jakarta. The restaurant's chefs are ready to spoil guests with exquisite flavors of classic Chinese dishes such as Yu Shang Salad, Chinese Barbeque Platter and Peking Duck. It also serves scrumptious selections of international cuisine, including Foie Gras served with sesame, plum, Mandarin toast and rice wine glaze, Roasted 100 Days Beef Rib Eye with Wild Mushroom Sauce, Roasted Lamb Rack with thyme jus and mint jelly, a live pasta station serving home-made organic Italian pasta, assorted Dim Sum and selections of AOC Cheese. Seafood aficionados can look forward to the freshest selection of Alaskan King Crab, Spanish Baby Lobster, Canadian Sea Scallops and Dutch Mussels. Guests can also enjoy the all-afternoon Barongsai performance as well as live music in the restaurant.
For more information and reservation please visit www.the-dharmawangsa.com or call (62 21) 7258181.
Mercure Serpong Alam Sutera
During the celebration period, the lobby of the Mercure Serpong Alam Sutera is decorated with pink plum blossom trees, lanterns and other unique ornaments in a red and gold nuance to welcome guests. An Oriental feast is served at the Mint & Pepper Restaurant, which presents a Chinese New Year Dinner Buffet in traditional market style with a dazzling selection of international and authentic Chinese cuisine. Guests can start their culinary journey with delectable appetizers including Shrimp Cocktail with pamelo fruit, Chicken Mango Salad and Tropical Fruits Salad, Asparagus Crab Meat Soup, Hot and Sour Soup and Dim Sum. A wide range of main courses is available at the extensive Buffet Island including Hokkian Noodle, Steamed Fish superior sauce, Chicken Hainan, Soka Crab with Black pepper sauce, Pecking Duck, Hongkong Roasted Chicken, Steam Boat and many other choices. Leave some space for dessert: contemporary sweet delicacies like Ice Almod Bean Curd, Chocolate Cake, Red Velvet, Mango mousse and assortment of Kue Keranjang. The buffett is available on 27 January between from 7 and 9:30 pm at IDR 275,000 ++ per person for adults and IDR 135,000++ per person for kids under the age of 13. To uphold Chinese New Year traditions, there will be a Lucky Dip Ang Pao for guests to draw as well as live traditional Chinese music and a Barongsai performance.
For more information and reservation please visit http://mercureserpongalamsutera.com or call (62 21) 29668668 ext 612.
Raffles Jakarta
The culinary team of Raffles Jakarta prepares an extensive range of sumptuous Chinese-themed dishes for brunch, high tea and reunion dinner menus to welcome the New Year. The dinner buffet will be served at Arts Cafe by Raffles and features traditional favourites such as Suckling Pig and Peking Duck as well as Yu Shang topped with fresh salmon sashimi and starting from IDR 588,000++ per person, including a free flow of Chinese tea and iced water. Guests will be entertained by the lion dance, fortune tellers and live performances throughout the night. For the Sunday brunch buffet, the hotel features its popular signature dishes, luscious meats, fresh lobsters, oysters and foie gras as well as a special Dim Sum station. The buffet costs IDR 688,000++ per person including a free flow of iced water, iced tea, soft drinks and chilled juices. At the Writers Bar, guests can enjoy the Chinese New Year High Tea, which offers special savories and sweets including the Glutinous Red Bean Rice Ball, Macua Egg Tart with Bird Nest and a selection of four types of Dim Sum. The High Tea is available from 21 January to 29 January between 3 and 5:30 pm at IDR 350,000++ per person.
For more information and reservation please visit www.raffles.com/jakarta or call (62 21) 29880888.
InterContinental Jakarta MidPlaza
Chinese New Year will be celebrated at InterContinental Jakarta MidPlaze on two consecutive evenings from 27 to 28 January. The festivities will culminate in a delightful brunch on 29 January with an Around the World buffet at Rasa and Scusa, presenting international dishes such as Cold Boiled Cattle Fish and Hokkien Noodles that are believed to bring health, wealth and happiness.
Other dishes include Pork Char Siu, Steam Fresh Water Prawn and Breaded Chicken Escalope. Both dinner and brunch are priced at IDR 488,000++ per person including a free flow of juice, coffee, iced tea and water. If you would like to add a glass of Chateau Saint Roman Bordeaux at dinner, the price will be IDR 550,000++ per person. A generous 25% discount for the Chinese New Year buffet applies to all advance reservations made before 20 January via the hotel's website or social media platforms. For entertainment, the hotel presents a traditional Barongsai performance and a lucky ang pau tree filled with red envelopes containing instant prizes for lucky guests.
For more information and reservation please visit www.intercontinental.com or call (62 21) 2510888.
Aston Priority Simatupang
To honor the Chinese New Year celebration, Aston Priority Simatupang invites its guests to enjoy a special promotion dinner buffet at Canary Coffee Shop, available on 27 January at 6 to 10 pm for IDR 200,000++ per person. The hotel also serves Yu Shang at IDR 75,000++ to preserve the Chinese dining tradition.
For more information and reservation please visit Simatupang.AstonHotelsAsia.com or call (62 21) 78838777.
DoubleTree By Hilton Jakarta-Diponegoro
OPEN} Restaurant will be the center point of Chinese New Year celebrations at DoubleTree By Hilton Jakarta-Diponegoro, offering guests a special lunch and dinner package from 27 January to 11 February.
The restaurant whips up Chinese tradtional flavours such as Braised Hoisom with Taukan and See Moss and Steamed Fish with Yam and Black Pepper Sauce as well as special mocktails. Guests who book a table for six will get the Yu Shang for free. The festivities come at a price of IDR 308.000++ for lunch buffet from 12 to 14: 30 pm, IDR 328.000++ for dinner buffet from 6 to 10 pm, IDR 388.000++ for Saturday Dinner from 6 to 10 pm and IDR 458.000++ for Sunday Brunch from 11.30 am to 3 pm.
For more information and reservation please visit JakartaDiponegoro.DoubleTree.com or call (62 21) 29857093.
Hotel Indonesia Kempinski Jakarta
The Hotel's new Executive Chinese Chef, Yao Tak Chuen is ready to pamper his guests with authentic Chinese dishes such as Yu Shang Lo Hei, Peking Duck, Dim Sum Station, Suckling Pig and Roasted Pork Belly.
These delicacies Chinese New Year's eve on 27 January, and brunch and dinner from 28 to 29 January are priced at IDR 458,000++ including water, juice, iced or hot tea and coffee. The hotel also features the Barongsai dance, a fortune teller, and a live Chinese harp performance. During the festivities, the hotel encourages guests to join a charity program called Donate Your Luck to build decent housing for the underprivileged in collaboration with Habitat for Humanity Indonesia. Guests can purchase one or more ang pou at IDR 100,000 net. They are filled with various prizes, including the grand prize – flight tickets from Turkish Airlines – and a one-night stay at the hotel's Presidential Suite valued at IDR 200 million.
For more information and reservation please visit www.kempinski.com/jakarta or call (62 21) 23583882.
The Westin Jakarta
The Westin Jakarta opens its door for guests who celebrate Chinese New Year on 27 January for a scrumptious dinner that will be served between 6 and 10 pm, featuring a selection of international and Chinese delicacies that perfectly complement reunions with your family and loved ones.
Dinner is priced at IDR 788,000 nett per person including beer, iced tea, chilled juices, soft drinks, coffee and tea. Lunch on 28 January is priced at IDR 788,000 net per person, and IDR 688,000 net per person for dinner.
For more information and reservation please visit www.westin.com/jakarta or call (62 21) 27887788 ext. 1034.
Fairmont Jakarta
The hotel's prominent restaurants and facilities are ready to welcome diners with delicious food and impeccable service, like at the main all-day-dining and buffet restaurant Spectrum that offers buffet menus for dinner and brunch. Some of the highlighted menus represent the Chinese New Year celebrations and are believed to bring prosperity, such as Yee Sang, Peking Duck, Jelly Fish and Beef Shank Salad, Szechuan Pepper-marinated Roast Wagyu Beef, Sauteed Prawn with XO Sauce, Braised Broccoli, Abalone and Hoisom in Oyster Sauce, Wok-fried Chicken and Bamboo Shoot in Szechuan Style as well as a wide range of pork dishes from Roasted Crispy Pork Belly, Bak Kut The, Suckling Pig to Baby Back Ribs and Honey Glazed Pork.
Dinner on 27 January is available at IDR 798,000++ per person, while on Chinese New Year's Day on28 January the price is IDR 625,000++ per person for brunch and IDR 588,000++ per person for dinner, all including a special mocktail as welcome drink.
For more information on Chinese New Year offers and for reservations, please call (+62 21) 2970 3333 or e-mail [email protected]fairmont.com or [email protected]
Hotel Borobudur
Whether you celebrate it or not, being part of the Chinese New Year tradition is a fascinating experience. A series of delicious delicacies is prepared carefully by Teratai's kitchen team to provide its guests with the true New Year's spirit.
Let's start with the famous Yi Shang or raw fish salad. Yi Shang is a significant dish for the New Year and other celebrations in Chinese culture. Consisting of fresh salmon strips mixed with colorful shredded vegetables and a selection of sauces and condiments, Yi Shang is believed to symbolize prosperity and abundance, therefore its preparation must follow certain rituals and prayers, so anyone who eats it can get the best out of the salad. Your wait staff will prepare this dish at your table attentively including its prayers so don't forget to repeat after them to make your wish come true this year!
To save your seat, please call +62-21 380 4444, 383 5000 ext.73200 or visit www.hotelborobudur.com.
Pullman Jakarta Central Park
To usher in the year of the rooster, Pullman Jakarta is hosting a traditional nine-course meal with prices starting at IDR 9,000,000++ for a table of ten people. Notably it will include the iconic Teochew-style raw fish salad called Yu Sheng which symbolizes prosperity in the New Year.
Dig in the menu especially crafted for you such as Vegetarian Shark Fin with Fish Lips, Five Spices Roasted Duck Hong Kong Style with Hoisin and Plum Sauce, Wok-Fried Fragrant Rice with King Prawn and Chicken Cha Siew, and the delightful dessert Mango Pudding Served with Chilled Lychee, White Fungus, and Berry Coulis.
For inquiries and reservations, visit the hotel's website at www.pullmanjakartacentralpark.com.
Gran Meliá Jakarta
One of the five-star hotels in the capital, Gran Meliá will kick off the year of the rooster by having a special dinner at its Chinese restaurant Tien Chao. Chef Eric Lau is set to send your taste buds to heaven as you indulge in Braised Ten Heads Abalone and Dou Gen with Dried Oyster and Black Moos Yu Piao Dumpling and Season; Braised Sea Cucumber, Dried Oyster, Black Moos Chicken Ball served with Abalone Sauce and many more. You can enjoy all these delicious treats at IDR 7,888,000++ per table of ten people.
In the spirit of Lunar New Year, the hotel also offers Chinese traditional cakes made of glutinous rice known as Nian Gao, available from 18 to 31 January. Presented in the shape of a fish, this cake said to bring good luck.
Check out the hotel's website www.granmeliajakarta.com for more details.