We may still be in pandemic mode but the world of eating and drinking at the Four Seasons
Hotel Jakarta still brings excitement to lovers of good food in Jakarta. The venue choices may be more limited and the seating restricted but Four Seasons savoir-faire and signature service; stunning, original décor by Alexandra Champalimaud and contemporary food and drinks presented by the culinary team helmed by Italian Executive Chef, Marco Violano are very much in the forefront.
Alto, the Italian concept restaurant at the Four seasons hotel is like no other: exclusively composed recipes by Chef Marco, made to perfection, and complementing the dishes to create an exceptional dining experience is the bold coloured interior and sleek modern touch to its design. You can look forward to dining in a sensuous space, with an exotic feel and rich, layered textures enveloping deep tones of red and soft ochres complemented with polished woods.
alto restaurant and bar enjoys panoramic views from the restaurant's 20th floor terrace, and captures a stunning panoramic view of the city sky-rise and landscape. This outside area has become very popular during the Covid pandemic as many people feel safer in the open air. (i should not mention that there are still those who have to step outside to indulge in personal habits….).
From the outdoor terrace, the restaurant encapsulates a prime city view with comfortable sofas inviting guests to unwind. an exclusive bar specially servicing the restaurant is also operational with premium cocktails and finest Italian wine – making it perfect for an aperitf. For a more enclosed and private setting, a private dining room is accessible for occasions up to 10 guests.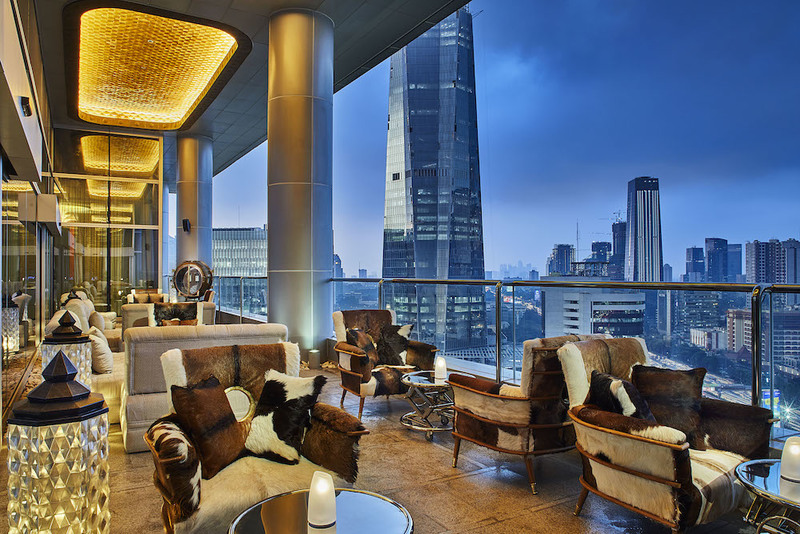 But let's talk a little about the chef. Like most Italian chefs Marco too believes that his mother has been the biggest influence on his cooking style, and his understanding of food. he says, "She was always cooking from the heart, always trying to please my father, grandmother and her children. I call this "Mama-Style Cooking" and this is what I want to create and my guests to experience. I want them to feel the love in the food."
Chef Marco's extensive culinary experience includes internationally acclaimed restaurants and luxury chain hotels worldwide, including the Four seasons hotel London at park Lane,
the Four seasons hotel Milano and the Four seasons hotel Beijing. The most recent awards is to be awarded with one Michelin star for both Mio and Cai Yi Xuan restaurants at Four seasons hotel Beijing born in a small hill town, apulia (puglia) in southern Italy on the Mediterranean coast, his cuisine also has influences from Arabia, Greece, and Spain, and he enjoys dishes where he can combine fish and shellfish from the sea and produce from the valley.
Chef Marco also had another great influence, a great mentor that taught him that respecting food and its origin is the most important, and to keep it simple, not to overwork the product. This is what Chef Marco aspires to produce now, a blend of ingredients that work together because of their freshness and origin. This is evident in each of his dishes, which have a creative soul and a passionate flair, and yet at their core they are humble, tasty and Italiano. he is adept at creative menu development and is constantly bringing innovative takes on classic dishes, as it were to the table.
of course being The Four seasons, the menu is varied and accessible, with many choices even in these difficult times, and the excellent serving team were flexible when we wanted to share starters, and ask for variations on the main menu items. This is the sort of personal attention and service that makes going to The Four seasons a very enjoyable experience.
For reservations and more information log on to fourseasons.com/Jakarta