BUNK Lobby Lounge at Pullman Jakarta Central Park introduces British Invasion, a special dining experience where the guest could experience British signature offerings starting from iconic light bites selections to all-time favourite drinks throughout this month.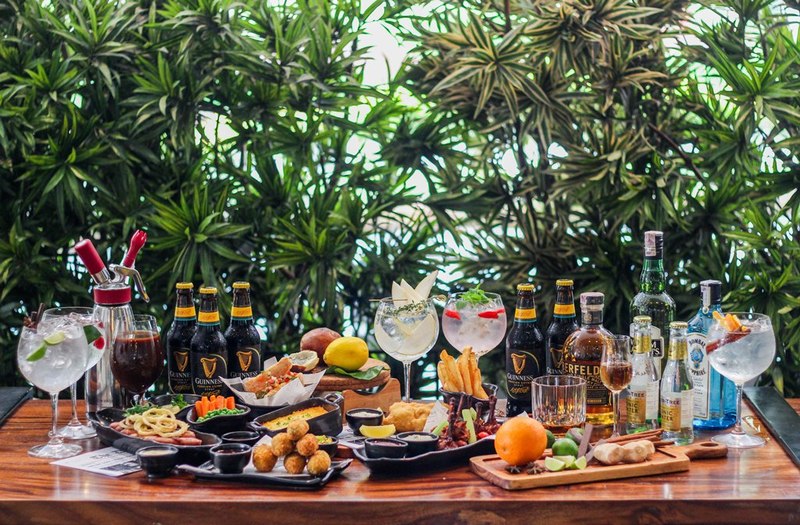 As the lobby lounge is transformed into an 80's British scene, guest could immerse in culture and indulge in six selections of favourite British light bites such as Classic Fish & Chips, Beef Sausages & Potato Mashed, Shepherd's Pie, Deep Fried Stuffed Jalapeno, Fried Sweet Potatoes and Honey Glazed Chicken Wings. These British-style small bites are available at IDR 88,000++ per person.
Lit up the moment by inviting your loved ones to celebrate with the drink as the bar department has prepared Guinness beer, Gin & Tonic, Whisky and a selection of cocktails with price starting from IDR 89,000++. Not to be missed, capture the moment by taking a picture around the lounge area decorated with the classic red telephone booth, historic Big Ben tower and the famous doublé-decker bus miniatures.
Exclusive package of both food and beverages are also available with multiple offers. Buy 1 bucket or 5 (five) Guinness beer with one selection of British light bites, priced at IDR 429,000++, a package matched for small group celebration.
There is also Double Duo Ultimate Gin Tonic with complimentary of one selection British light bites, priced at IDR 788,000++ and Double Duo Aberfeldy with complimentary of one selection British light bites at IDR 959,000++. Guests could enjoy classic blended Scotch whiskey with a package of Double Duo William Lawson with complimentary of one selection British light bites at IDR 549,000++.
During British Invasion, guests could enjoy the moment with a performance from the band singing oldies song every Friday night, starting from 8pm.
For more information and reservations, call +62 21 29 20 8888 ext. 3010 or email to [email protected]. This offer is also available at www.pullmanjakartacentralpark.com