This month marks the start of the Islamic holy month, Ramadan. Hotels around Jakarta have put together special dishes with which to open the ritual fast. From the traditional takjil to more decadent dishes, we list the top offerings available this year.
Pullman Jakarta Indonesia
Break your fast with a sumptuous Indonesian and Middle Eastern culinary journey accompanied by Tanoura dance and live music performance at the city centre dining destination as Sana Sini Restaurant at Pullman Jakarta Indonesia extend the restaurant capacity to ballroom. The Grand On Thamrin Ballroom will open for public to enjoy Iftar experience during the period of 13 to 29 May 2019 with price at IDR 520,000++ per adult featuring sumptuous buffet spread and 9 food stalls accompany with live music and Tanoura dance performance.
Spend your fast breaking time at Grand On Thamrin Ballroom and get a chance to win some prizes including a return ticket to Istanbul, Turkey with Turkish Airlines, that will only valid for guest who reserved table for The Jewel of Ramadan package. The lucky winner will also have an opportunity to win a jewellery certificate with value of IDR 5,000,000 by Frank & Co.
Hotel's culinary experts at Sana Sini Restaurant brings the Ramadan vibes with Middle Eastern dishes featuring Beef Shawarma, Lamb Ouzi, Harira Soup, Lamb Kofta, Baba Ganoush, and many more. Price only at IDR 448,000++ per adult for dinner on 5 - 12 May and 30 May - 4 June, or IDR 488,000++ per adult for breakfasting on 13 - 29 May 2019.
Mark your Ramadan with fascinating hampers spread and goodies from our culinary experts and enjoy this holy festivities in style, available in a package with price at IDR 1,200,000++. The hamper package is consist of classic treats for Ramadan, from Nastar Cookies, Dates, Lapis Surabaya, to the signature Sambals of Sana Sini.
Jl. M.H. Thamrin No.59, Gondangdia, Menteng, Central Jakarta.
For more information and reservation, call +62 21 3192 1111 or email to [email protected].
---
Aston Priority Simatupang Hotel & Conference
With the theme "Ramadan Kareem" the hotel's Executive Chef Djoko Hendrasto along with his team has put together over 150 buffet items at Canary Coffee Shop for the fast breaking meal. In addition to traditional sweet takjil there will also be jajanan pasar or assorted colourful Indonesian cakes. The menu is priced at IDR 200,000++ per person.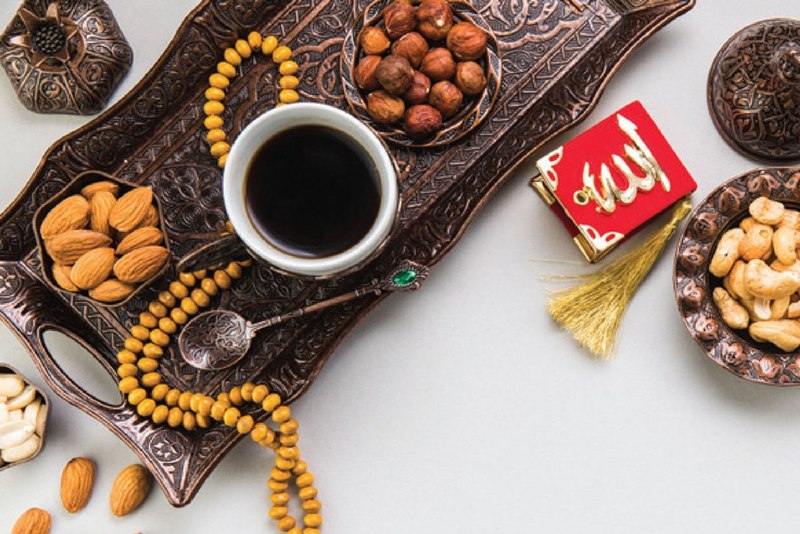 Momiji Japanese Restaurant offers a Ramadan Japanese Set menu "Ozen" with a choice of starters, soups, main course and the takjil starting from IDR 100,000++ per person. Also enjoy the benefit of 10 per cent savings on early reservations for dining at the restaurant from 21 April to 4 May and a further 20 per cent discount on reservations for dining between 28 May to 4 June.
Jalan Let. Jend. T.B. Simatupang Kav. 9, Kebagusan, Jakarta.
For more information and reservation, call +62 21 78838777, www.simatupang.astonhotelsinternational.com
---
The Dharmawangsa Jakarta
The hotel's Jakarta Restaurant & The Courtyard sets to take its guests on a culinary journey across the archipelago with dishes like ikan asam padeh, dendeng balado, beef rendang, ayam tuturuga, daging garorica, nasi jamblang, empal gentong, tahu campur, etc served on the buffet and priced at IDR 595,000++ per person for adults and IDR 395,000++ per person children between the ages of 4 and 11. The package includes takjil, hot tea and a special drink.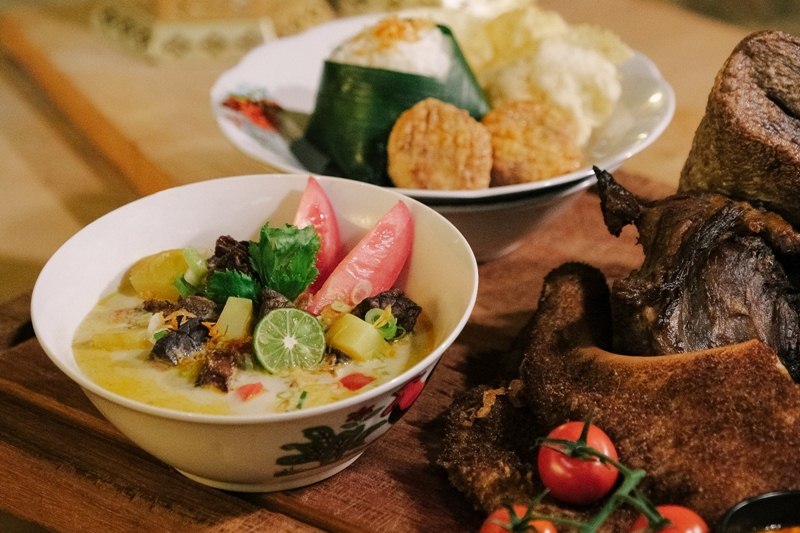 The hotel will also transforms the Bimasena Lobby Lounge into a Moroccan Ramadan majlis (a place of sitting) where the buffet will be served to the accompaniment of Arabic pipe music. The buffet here features an array of Middle Eastern, Indonesian and international delicacies, such as assorted cold mezze, shish tawook, quzzy, chicken mandi, lamb kebuli, shawarma live station, iga panggang madu and nasi liwet keprabon, price at IDR 695++ per person for adult and IDR 495,000++ per person for 4 to 11 years old child inclusive of coffee and tea.
Jalan Brawijaya Raya No. 26, Kebayoran Baru, Jakarta.
For more information and reservation, call +62 21 7250101/30068821, www.the-dharmawangsa.com
---
Fairmont Jakarta
Spectrum restaurant provides a lavish spread of mouth-watring highlights of Arabic, Indian and Indonesian food among other international dishes. Guests can enjoy beef lamb, chicken shawarma, kabuli rice, lamb ouzie, mini manakich, cheese bakakat, chicken kabsah and live station which serves empal gentong, tahu gejrot, tempe mendoan, soto mie, gado-gado, asinan Betawi, pempek and many more with price at IDR 468,000++ per person including takjil, hot or iced tea, iced lemon and dates infused water. Guests also can enjoy a special price of IDR 428,000++ during the start of Ramadan (5 to 21 May) and during the last week of Ramadan (27 May to 4 June). There is a 20 percent discount offer available for booking before 1 May.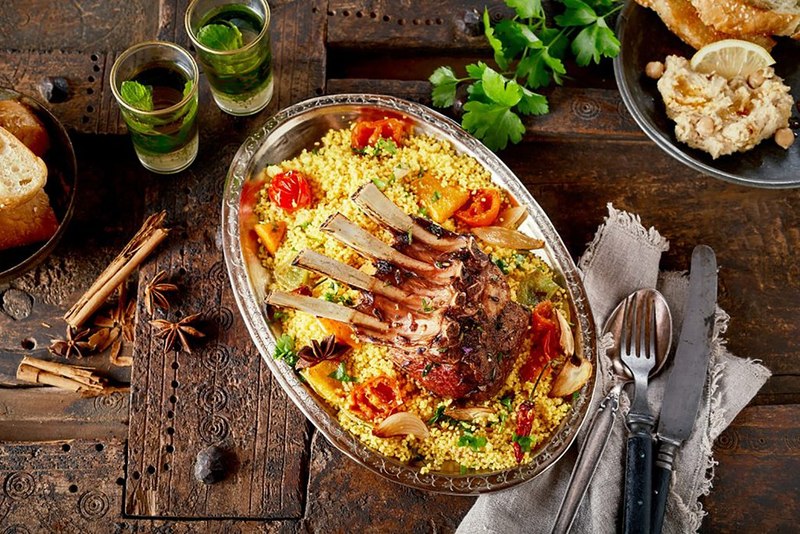 The hotel's signature restaurant 1945 also serves contemporary Indonesian food family style. For takjil guests can choose from jajanan pasar to various live station serving gado-gado, sop garang asam, nasi sego kucing, sop buntut, nasi bogana,, various satay and traditional beverage such as teh poci, jamu gula asem and wedang jahe priced at IDR 388,000++ for groups of a minimum of 10 people.
Jalan Asia Afrika No. 8, Gelora Bung Karno, Jakarta 10270.
For more information and reservation, call +62 21 29703333, www.fairmont.com
---
Hotel Indonesia Kempinski Jakarta
At Signatures Restaurant, guests can enjoy assortment of takjil and hot tea starting from IDR 408,000++ per person. Children aged 6-12 dine at 50 per cent off, while kids aged five and below dine for free. OKU offers a Bento box from 4 May to 3 June at IDR 550,000++ per person including takjil, appetiser, main course, dessert and black tea.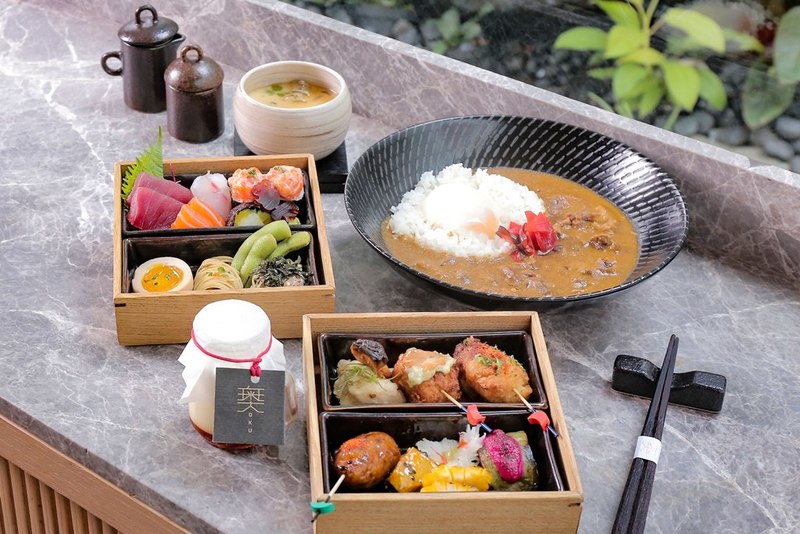 Jalan M.H. Thamrin No. 1, Jakarta.
For more information and reservation, call +62 21 23583800, www.kempinski.com
---
Keraton At The Plaza Hotel
Offering signature Indonesian and Middle Eastern taste fare, Bengawan Restaurant features an extensive buffet including savoury fritters, assorted grilled satay, beef rendang and a selection of fish, Indonesian soups, dates, hummus, baklava and Masala tea at IDR 418,000++ per person (first seating from 6 to 8 PM) and IDR 348,000++ per person. And La Moda Restaurant, the breakfasting sensation featuring all-time Ramadan favourites, such as tempe goreng, tahu isi, jajanan pasar, kolak pisang, risoles, baklava, catayef and many more, price at IDR 168,000++ per person inclusive of coffee or tea.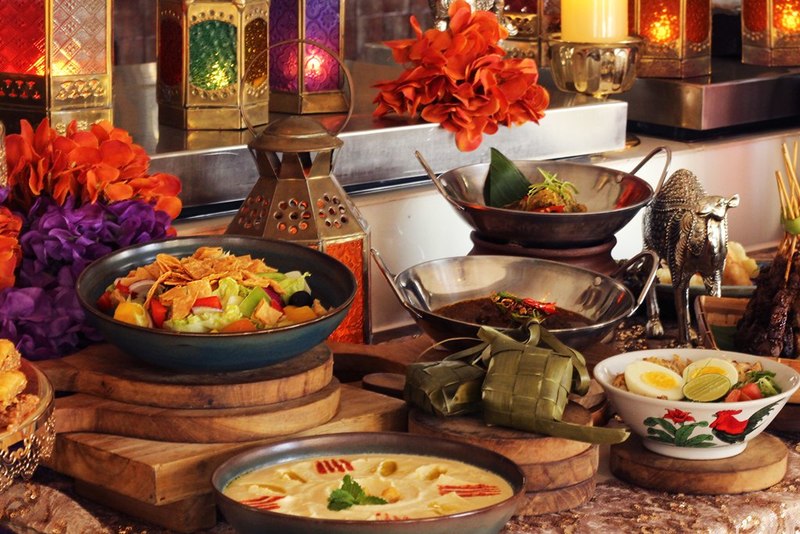 Jalan M.H. Thamrin Kav. 15, Jakarta.
For more information and reservation, call +62 21 50680000, www.keratonattheplazajakarta.com
---
Raffles Jakarta
Following the grand success of previous years, Raffles Jakarta presents its Third Turkish Ramadan at Arts Café by Raffles Jakarta with guest chefs Umut Tabak and Bilal Keser from Raffles Istanbul. Guests are invited to enjoy various Turkish dishes, such as spiced lamb kebab, live shawarma station, thin crust Turkish pizzas, Turkish salads and the chef's famous baklava among many others. The authentic experience of Turkish Ramadan will also be supported by music and decorations which are sure to give it a feeling of being in the heart of Istanbul. This Ramadan dinner price at IDR 478,000++ per person including free flow of chilled juices and tea.
Ciputra World 1, Jalan Prof. Dr. Satrio Kav. 3-5, Jakarta.
For more information and reservation, call +62 21 29880888, www.raffles.com
---
Four Seasons Hotel Jakarta
Palm Court offers a stylish venue to break fast during Ramadan as the culinary team has carefully prepared a special menu and a selection of home-cooked favourite Indonesian ta'jil. For those who wants more privacy, Hotel's Private Dining Room holds 10 and the Orchid Court can accommodate up to 30 people and both can be booked for a private event.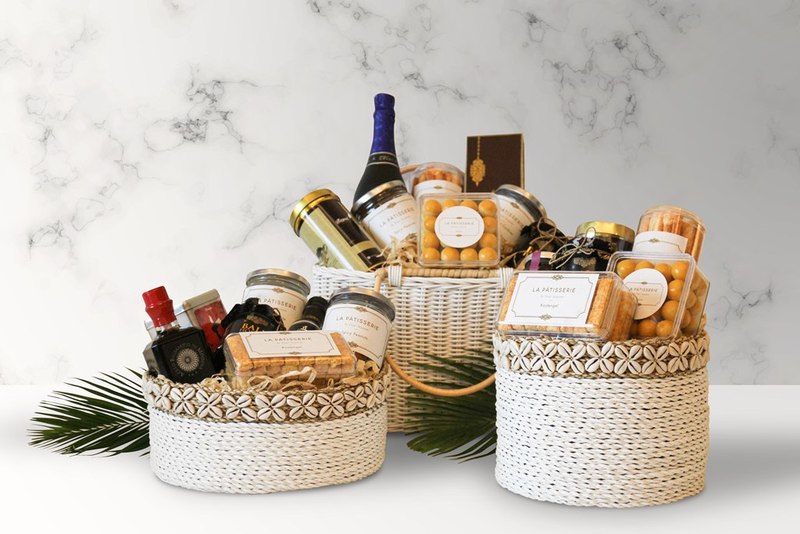 For larger corporate groups looking to mark the occasion, the Grand Ballroom is the ideal setting for breaking fast together. The ballroom can seat up to 350 guests for a banquet or 1,000 guests for a reception. The culinary team has prepared special buffet selections of Indonesian, Asian and Middle Eastern menus with a mix of regional and international delicacies. Packages starting at IDR 598,000++ per person, valid during the month of Ramadan 2019.
Spread kindness through the Hotel's exclusive Ramadan hampers which contains not only classic Ramadan festive treats, but also selections of curated local produce items such as raw forest honey and lapis. The dining promotion is available until 5 June.
Capital Place, Jl. Gatot Subroto No.Kav 18.
For more information and reservation, call +62 21 22771888
---
Oakwood Premier Cozmo Jakarta
Oakroom Restaurant & Bar presents Ramadan Iftar Buffet Delight which will include an assortment of takjil and a selection of Asian and Indonesian cuisine with only IDR 180,000++ per person. The Iftar buffet is served from Monday to Friday during Ramadan from sunset until 9.00pm.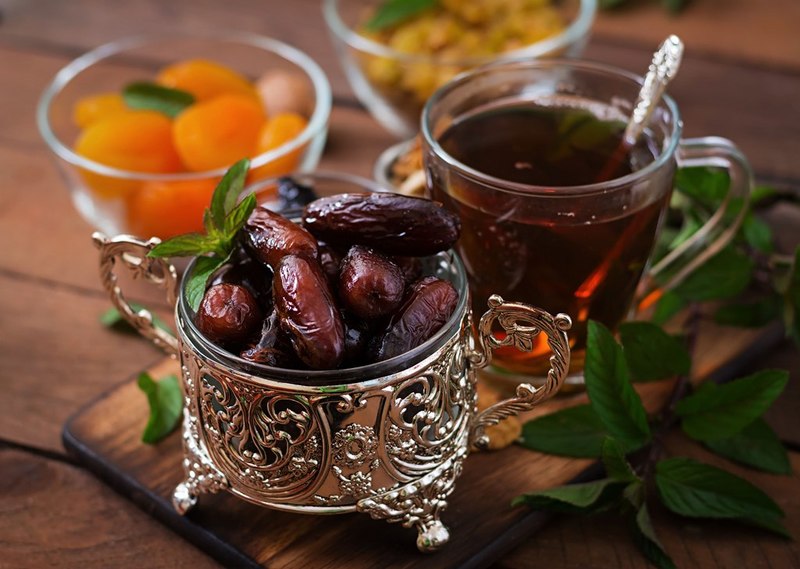 Oakroom Restaurant & Bar also provides attractive Ramadan Meeting Package options from a Half Day Meeting Package at IDR 450,000 nett and a Full Day Meeting Package at IDR 550,000 nett. The meeting packages are inclusive of takjil, Iftar buffet, complimentary wireless internet access, screen and projector.
Jl. DR. Ide Anak Agung Gde Agung Blok E4.2 No.1, East Kuningan, South Jakarta.
For more information and reservation, call +62-21-2554 2300 or email [email protected]
---
The Sultan Hotel & Residence Jakarta
The Sultan Hotel & Residence Jakarta invites guests to dine at Lagoon Cafe's Ramadan Buffet Delight – a special celebration of food and culture inspired by Ramadan's true spirit of giving and sharing.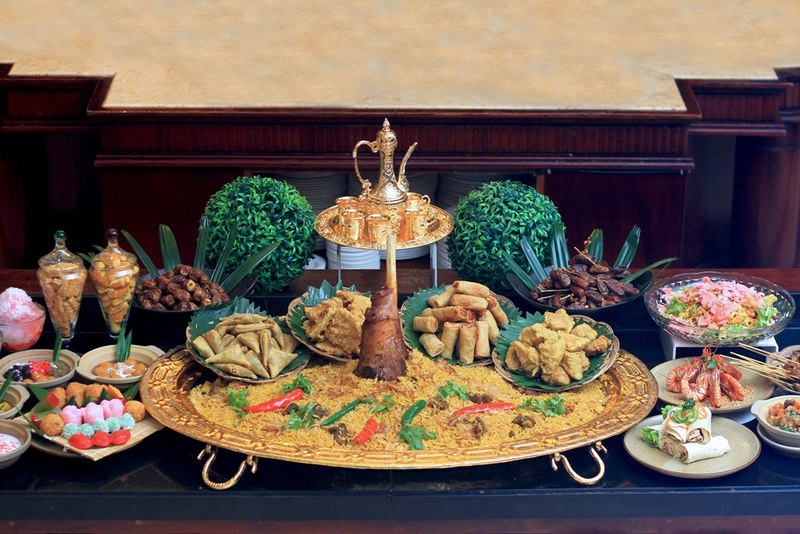 From sunset, guests could indulge authentic Iftar buffet, a plentiful array of Middle Eastern specialties and beverages, including Nasi Kebuli and Kebab, combined with Indonesia traditional dishes and a delightful variety of Arabic dates, sweets and desserts. Guests can enjoy the buffet in IDR 450.000 nett with special discount for those who book above 8 PM, entitled to get 40 percent discount every day.
Priced at IDR 125.000 nett, Lagoon Lounge has mouth-watering takjil featuring Indonesian jajanan pasar (traditional snacks), Kolak (sweet potato with caramel sauce), dates creation desserts and cookies. Not only for dine-in, The Sultan Hotel & Residence Jakarta also offers Ramadhan meeting package both in Lagoon Garden and the newly opened Golden Ballroom for group or corporate booking. The rate starts from IDR 650.000 per person for completed buffet set up.
Jl. Jenderal Gatot Subroto, Gelora, Tanah Abang, Central Jakarta.
For more informationa and reservation, call +62 21 5703600
---
Four Points by Sheraton Jakarta, Thamrin
The culinary team of Four Points by Sheraton Jakarta, Thamrin led by Head Chef Samuel Adi brings a unique concept for both local and international guests to enjoy. Upholding to the local culinary, The Eatery presents a very special Kampung Ramadhan where guests could savour an array of delicious local cuisine from all over Indonesia.
The Eatery prepares selections of sweet appetizer such as Dates, Es Pisang Ijo, Biji Salak, Es Doger, and Es Blewah. Assorted deep fried snacks such as Bala – bala, Tahu Berontak, Lumpia Goreng, and Bola Ubi will also be completing the guests' break fasting night.
Entre menu such as Iga Bakar Penyet, Ayam Bakakak, and Ikan Kakap Sambal Matah are available on the Live Station area. If guests wants taste The Eatery's local favour, Chef Samuel and team have prepared number of Nasi Ala Nusantara that will be served daily inspired by local recipes such as Nasi Bali with Turmeric Fried Rice, Perkedel Kentang, Sate Lilit, and Kangkung Plecing or Nasi Uduk Betawi with Nasi Uduk, Bihun Goreng, Dendeng Daging Batoko, Telur Balado and Orek Tempe.
The night wouldn't end just yet as there are plenty of dessert guests can try such as Klapertart, Mango Sago, Um Ali, Kue Tape, Bolu Kukus, Puding Coklat, and more of assorted Jajanan Pasar to complete the night at The Eatery.
Iftar at Kampung Ramadhan available the whole month, starting from 6 – 31 May 2019 at The Eatery at Four Points by Sheraton Jakarta. Starting from 6.00 – 9.30 May. Iftar at Kampung Ramadhan is priced at IDR 210,000 nett per person (include free flow Date Juice, Java Tea, dan Infused Water). You may not miss a complimentary 'liwetan' table decoration for reservation minimum 10 persons.
La Monte Function Hall, Jl. M.H. Thamrin, Gondangdia, Menteng, Central Jakarta.
For more information and reservations call (021) 390 2226, or email [email protected]
---
Mercure Jakarta PIK
Have Iftar in the welcoming setting of NSNTR, the hotel's Indonesian all-day dining restaurant, which serves buffets and live stations menu of traditional favourites in a comfortable yet contemporary setting.
Iftar at NSNTR serves a smorgasbord of flavors across the Middle Eastern cuisines, accompanied by hearty Indonesian dishes and refreshing Ramadan beverages. Start with exclusive takjil to break the fast including dates and savory bite-size snacks, then indulge in once-in-a-year mezze station with Baba Ganoush, Fattoush Salad, Hummus and fragrant Pita Bread.
Do not miss Chicken Shish Tawook, Beef Kofta and Tandoori Fish Tikka or the choices of Lamb Biryani Rice, and the Baked Tomato Couscous alongside selections of Shawarmas and Kebabs. Satisfy your Indonesian cravings with Soto Daging Jakarta, Semur Sapi, Gado-gado, Nasi Goreng Mawut and Tongseng Kambing among other home-inspired selections. Executive Chef Agus Stiono also presents his sambal board, inspired by the many sambal varieties from across the country.
Ramadan Dinner Buffet is available every day from 6pm to 9.30pm. First edition of the dinner buffet is will be held on 7 May 2019 and it is priced at IDR 208,000 ++ per person (adult), with exclusive takjil and free flow soft beverages. Get discount 'Pay 9 for 10' for children age six to eleven (max two children per 10 paying adults). The guest with Accor Plus dining benefits and Sedayu One members could enjoy 10 percent off on dining.
Jl. Pantai Indah Kapuk, Kamal Muara, North Jakarta.
For more information and reservation, call +6221 2257 1000 or email [email protected]
---
Century Park Hotel Jakarta
From 5 May to 5 June, Dapour Restaurant at Century Park Hotel Jakarta offers a Ramadan buffet highlighting a variety of Nusantara and Middle Eastern cuisines such as Kambing Panggang Aceh, Nasi Kebuli, Ayam Garang Asam, Soup of Anyer Fish, and many other choices. The guest could enjoy the iftar buffet with only IDR 199,000 nett per person, including takjil, coffee and tea which is valid until 7pm. Early bird package is valid from 5 - 12 May, with special offers Pay 8 for 10, to get to enjoy the iftar package for 10 people with colleagues, family, or beloved ones.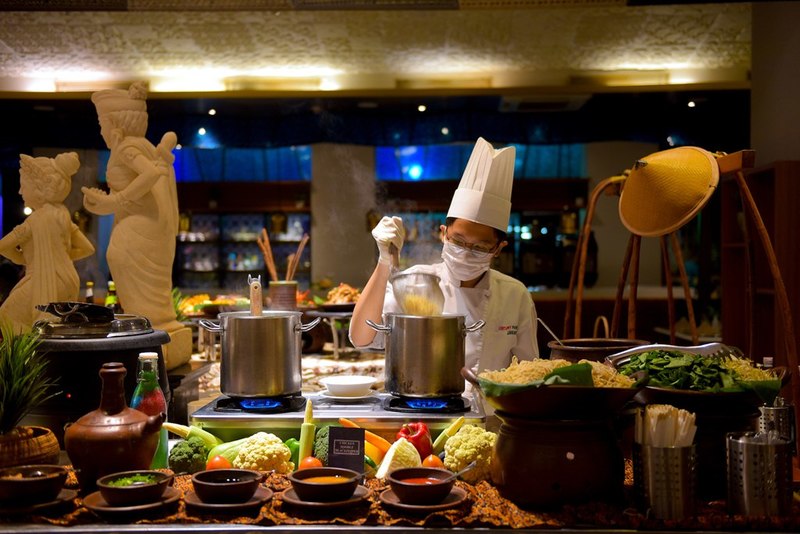 The hotel's restaurant also provide business iftar in the Meeting Room, with special price at IDR 188,000 per person, with a minimum of 30 participants. The package includes Coffee Break, Ramadan Buffet dishes, along with takjil dishes.
Available from 10 June to 10 July, For those who has plan to hold Halal bi Halal, one could get special offer at IDR 199,000 per person including Buffet dishes at Dapour Restaurant or in meeting rooms.
Jl. Pintu Satu Senayan, Gelora, Tanah Abang, Central Jakarta.
For more information and reservation, call +62 21 571 2041 or email [email protected]
---
Whyndam Casablanca Jakarta
Experience various delectable buffet at Cafe One. Cafe One Restaurant located on the L1, with its finest regional specialties from Asia culinary delights will bring happiness to this year's Ramadhan through its sumptuous Iftar feast. Available at IDR 325,000++ per person from Monday to Friday and IDR 295,000++ per person on Saturday with True Indonesian Kampoeng Buffet style. Guests are able to break their fast in style with lavish options from Indonesia, Southern Asia, and Middle Eastern specialties. Accompanied with daily live music performance from 17:30 hrs onwards.
Jl. Casablanca No.Kav. 18, Menteng Dalam, South jakarta. For more information and reservation, call +62 21 8282000 or email to [email protected]