AYANA Midplaza, JAKARTA, invites you to celebrate the Holy Month with 'A Signature Touch of Ramadan'. Indulge in special promotions on opening fast meals, hampers, nightly rates, meeting packages and much, much more.
A Blissful Breakfasting at Rasa Restaurant
Indulge in rotating weekly culinary presentations at Rasa Restaurant, where your fast opening experience shines a light on Nusantara cuisine. Presenting exotic spices and flavours of Indonesia's different regions, relish in a fantastic fast opening experience with family, friends and colleagues at Rasa Restaurant. The package starts from IDR 398,000++ per person.
Special deal: Enjoy the Pay 3 Get 4 promo! Buy 3 delicious fast opening buffet dinners at Rasa Restaurant and the 4th guest dines for free!
You can also win a chance to stay at AYANA Bali or AYANA Jakarta by doing the following:
Follow @ayanajakarta and @ayanaresort
Post your best breakfasting photo at Rasa Restaurant to Instagram and tag @ayanajakarta with the hash tags #RamadanatAYANA and #AYANAJakarta
Share in your caption why you want to win this contest.
Ensure that your account is public (not private).
Terms & Conditions Apply. This promo is valid for A Blissful Breakfasting dinner at Rasa Restaurant during the 4th week of Ramadan (27 May - 4 June 2019)
Fast Opening Buffet at JimBARan Lounge
Enjoy your fast opening with your whole family or colleagues at JimBARan Lounge, it is the perfect venue for large groups of 30 or more guests. For the Holy Month they are offering a very special fast opening buffet with a choice of three tantalising cuisines, including Indonesian, Italian and International dishes using the freshest local ingredients. The package starts from IDR 250,000++ per person.
Ta'jil Platters at JimBARan Lounge (6 May - 4 June 2019)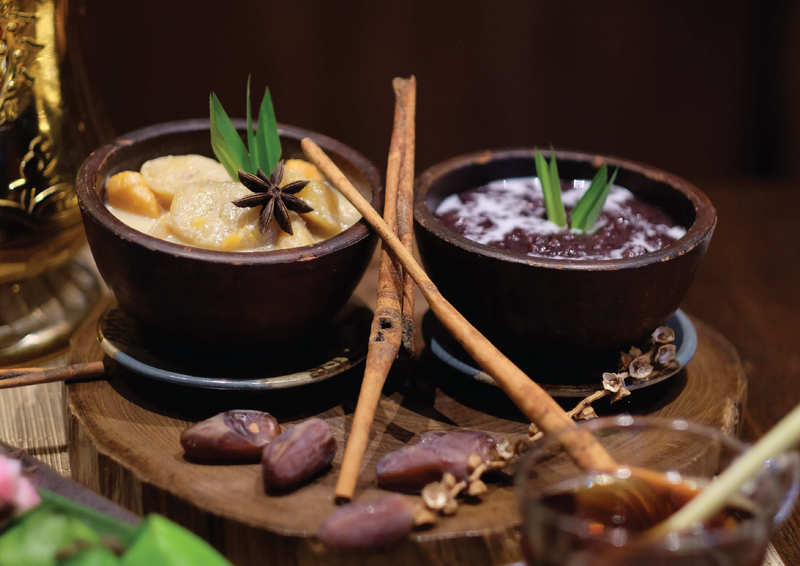 Enjoy the signature touch of JimBARan Lounge for your fast opening. For IDR 190,000++ per set, leisure in traditional sweets and savouries of your choice in a laidback yet stylish ambience.
Delightful Ramadan Hampers at Blue Terrace (Available until 5 June 2019)
Share your happiness and love with your family and colleagues with hampers from Blue Terrace. The delightful hampers offered are the perfect heart-warming gift to accommodate personal and corporate appreciations. The hampers are priced at IDR 618,000++.
Ramadan and Eid Holiday Room Package (26 May - 16 June 2019)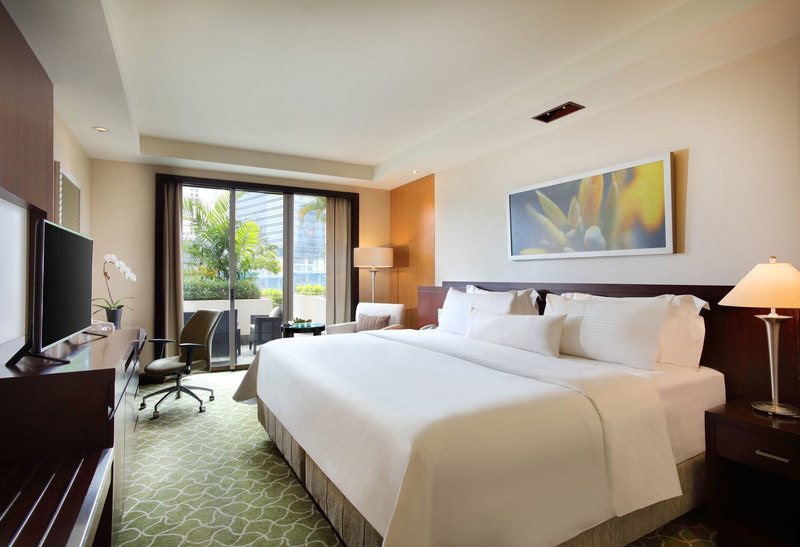 Celebrate Ramadan and Eid Holiday with a luxurious stay experience at AYANA Midplaza, JAKARTA. From 26 May through to 16 June, take advantage of the special nightly rates starting from IDR 1,588,000nett per room with a minimum stay of 2 nights, inclusive of complimentary daily buffet breakfast or sahoor for two adults and two children. Reservations before 16 May 2019 qualify for an upgrade to a higher room category. **Terms & Conditions Apply.
Ramadan Meeting & Halal Bihalal Packages (6 May - 31 July 2019)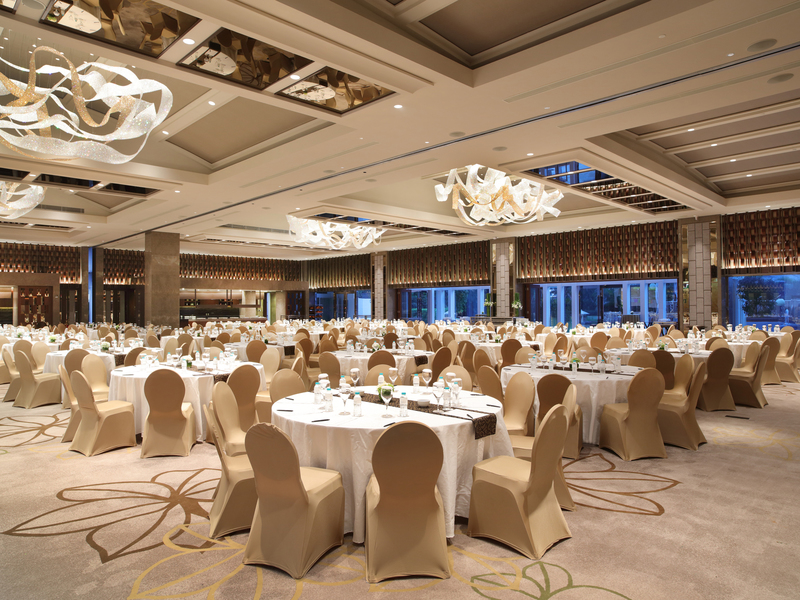 Spend the Holy Month with your family and friends, and enjoy a very special Halal Bihalal package that is catered to all your needs during Ramadan. The package starts at IDR 368,000++ per person, both half-day or full-day package provides you with a private prayer room, scrumptious breakfasting menu and full use of appointed function room.
Start planning your Ramadan gatherings and take advantage of these exciting offers and packages at AYANA Midplaza, JAKARTA.
AYANA Midplaza, JAKARTAJalan Jendral Sudirman Kav. 10-11
Jakarta Pusat
T: +62 21 251 0888
E: [email protected]
IG: @ayanajakarta
FB: @AyanaMidplazaJakarta
ayana.com