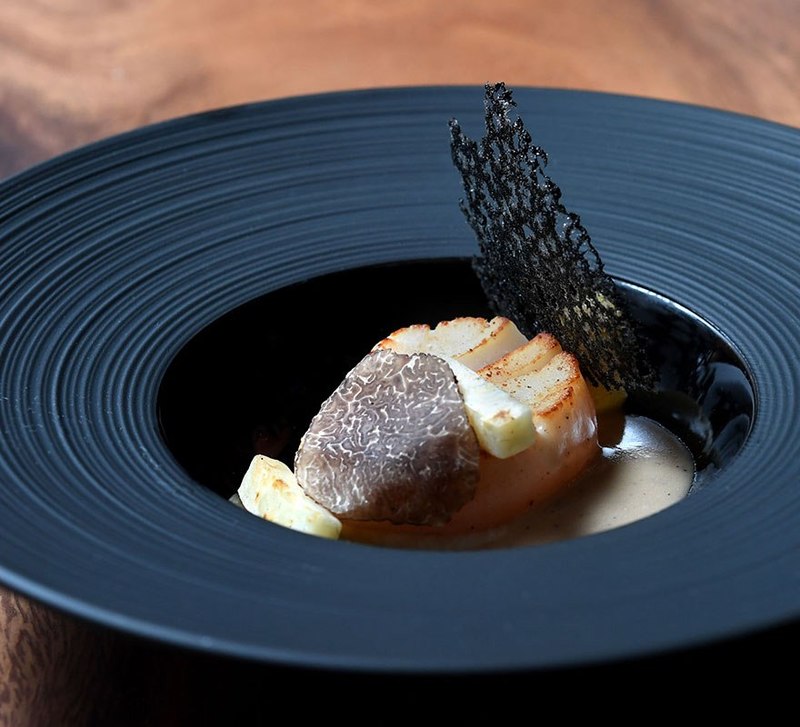 Straight from béni restaurant in Singapore, Chef Kenji Yamanaka will have a special 8-course dinner in Jakarta at OKU, Hotel Indonesia Kempinski.
For only one day on 28 November, Chef Yamanaka, known for his Japanese reinterpretation of French cuisine will showcase his specialties at OKU. Chef Yamanaka started his culinary career at a young age. While preserving his Japanese culinary heritage, he went on a study in France for a year, enrolling in a professional school and learning the art of French cuisine.
For some people who love both French and Japanese dishes, Chef Yamanaka knows well how to marry those two culinary traditions on a plate. No one will doubt his wealth of experience as he has worked in a number of top restaurants, including three-Michelin-starred Georges Blanc, Vonnas, France; three-Michelin-starred L'Osier, Ginza, Tokyo; and Azure 45, The Ritz-Carlton, Tokyo.
During his time in béni, Chef Yamanaka has established himself in integrating French fine-dining cuisine and Japanese produce, including the Ozaki A5 Wagyu Beef from Miyazaki prefecture. As the Chef de Cuisine at béni, Chef Yamanaka helped the restaurant present a gastronomic journey through a series of courses featuring the best of the four seasons.
On the special occasion at OKU, the Dégustation Dinner presented by Chef Kenji Yamanaka will feature 8-course cuisines, including Hokkaido scallop with sake jelly, pao foie gras and truffle, A5 Wagyu sirloin, catch of the day, matcha with brown sugar and more.
Sumptuous dinner featuring Chef Kenji Yamanaka is priced at IDR 1,700,000++ per person, including wine pairings. Limited seats available and early reservation is recommended. For more information, call +62 21 2358 3896 or WhatsApp +62 81 7007 0059. Guests could also make a reservation via email at [email protected]
OKU
Hotel Indonesia Kempinski Jakarta, Jl. M.H Thamrin No.1
Central Jakarta 10310
Phone: +62 21 2358 3896
IG: @okujakarta
Email: [email protected]
https://www.kempinski.com/en/jakarta/hotel-indonesia/dining/oku