This Valentine's day, cozy up to your special someone with a romantic experience including a sumptuous meal at the Sultan Hotel & Residence Jakarta.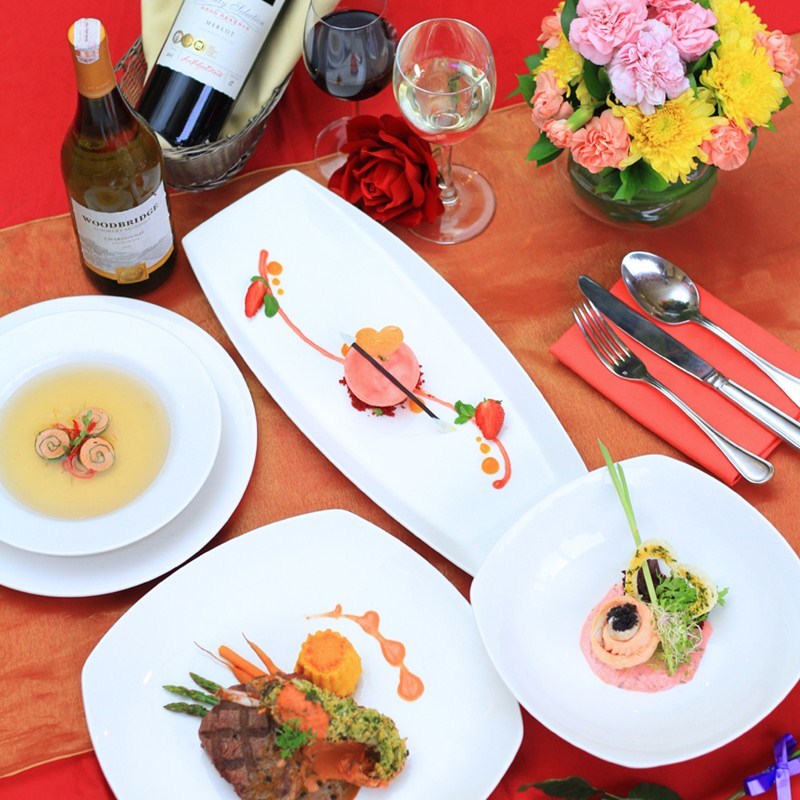 Offering authentic, innovative cuisine in the beautiful surroundings of Lagoon Cafe, this is the perfect choice to make an impression. Immerse yourself in an exceptional a four-course dinner among scattered rose petals.
The "Lovers Menu" includes poached rolled Salmon and Snapper with Cranberry Salsa and Melba Toast—both delicious appetisers— followed by Chicken Consomme with Pink Chicken Dumplings. Surf and turf is a seriously good main course. Enjoy the seafood dishes paired with beef tenderloin and lobster served with polenta, sauteed asparagus and baby carrot along with pink pepper and lemon butter sauces. For dessert, Vanilla and Raspberry Cheesecake with Mango Gel and Raspberry Sauce will be a delicious finish to your passionate meal.
Prepared by Executive Sous Chef, Eric Kusnadi, the special menu is sure to leave an impression. For inquiries and reservations contact +62-21 5703600 ext 1171 or email
Lagoon Cafe
Sultan Hotel and Residence, Jl. Gatot Subroto
Central Jakarta 10270
Phone: +62 21 570 3600
Email: [email protected]
https://www.sultanjakarta.com/dining/detail/1/lagoon_cafe
Vote for this venue in the BRBCA