The Easter Holiday is approaching and Shangri-La Hotel Jakarta has laid out a lavish spread for guests looking to indulge. This year the hotel celebrates with a 'Fairy Easter' weekend and will feature a delectable menu for brunch at SATOO and Rosso Restaurants, including an Easter egg hunt for children on 1 April.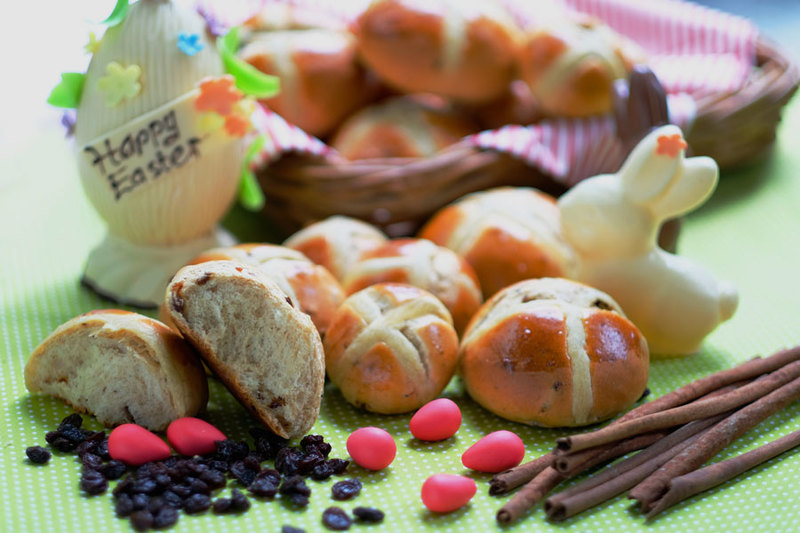 An extensive range of delicious Easter-themed dishes are available at 12 open-kitchen stations. SATOO's special brunch menu features fresh oysters and swimmer crabs, roast beef prime rib, fish pie, and spiced roast lamb among others. At the buffet station, diners can also indulge in baked whole salmon in puff pastry with beurre blanc as well as honey-glazed Easter ham with roast potatoes and pear marmalade.
The hotel's Executive Pastry Chef Mathias Dusend has prepared Easter-themed chocolates which will be available at the cake shop, SATO Deli. Chocolate rabbits and eggs, Easter special 3D cakes, and Hot Cross Buns will be available at SATOO Deli all month.
For those who want to celebrate Easter the classic Italian way, Chef Gianfranco Pirrone will host Easter brunch with a sumptuous spread of mouth-watering Italian dishes at Rosso. Diners can feast on Aragosta Gratinata (Lobster Gratin with Seafood Risotto), Lasagna ai Frutti di Mare (Homemade Lasagna with Mixed Seafood), and Costine d'Agnello con Crema al Tartufo (Lamb Chop with Grilled Cheese Polenta and Creamy Truffle Mushroom Sauce).
At the buffet, there's foie gras and scallops, Lombok lobster ravioli pasta on parmesan wheels, fresh seafood on ice, a large selection of antipasti, as well as meat and fish carving stations featuring Italian cheeses and desserts.
Young guests can explore the hotel's gardens and look for Easter eggs, decorated in a 'fairy land' ambiance. They can also enjoy a variety of pop-up playsites such as pony rides, a bouncing castle, mini bicycle rides, an arts-and-crafts corner, face painting and nail art.
The Sunday brunch at SATOO can be enjoyed for IDR 488,000 per person and IDR 244,000 for children aged 6 to 12 years old. Rosso brunch price is at IDR 528,000per person and IDR 264,000 for children aged 6 to 12 years old. Rosso offers wine and champagne pairing with brunch.
For more information and dining reservations, contact (62 21) 2922 9999 or email [email protected].