InterContinental Jakarta Pondok Indah introduces its first bar takeover through the event, The Bar Society, where top Indonesian mixologists mixologists showcase their talents in crafting signature drinks alongside house mixologist Baonk.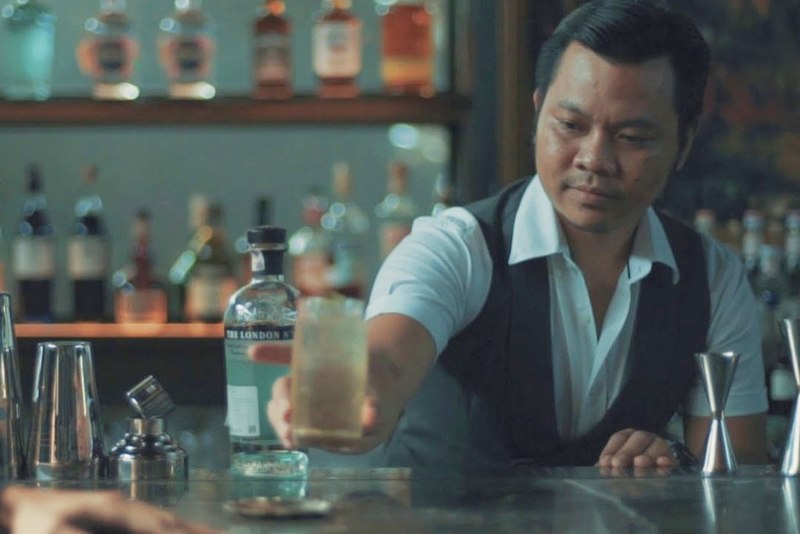 Spanning over three Saturdays from 6 to 20 April, each mixologist hosts at different areas nestled within the hotel, making it a prime opportunity to taste the sublimely smooth and rich flavours of award-winning cocktails within a speakeasy atmosphere.
At the first event on 6 April, Dubai's SKYY Global Challenge winner Immamudin Azai presented the sensational cocktail infusions. Drawing inspiration from local ingredients, his innovative approach resonates with ancient Indonesian drinking culture whilst also embodying a sleek modern style. Joined with Bartender Koco Widyatno — who has competed in international competitions from Dubai and Sweden to Hong Kong and Macau — the first event showed the versatility and unique personal twists from two talented mixologists, alongside with an evening entertainment by DJ Nathaniel.
On 13 April, appreciate the sophistication of premium cocktails personally brewed by Indonesia's first World Class Representative and Jakarta bar veteran Kiki Moka. Being Head Bartender, Kiki focuses on portraying a story and delivering new experiences through his different creations. He will be accompanied by the staple blends of mixologist maestro Aldho Gunawan. His title as Diageo Bartender of the year 2017 and creativity to fashion whimsically bold, yet sharp drinks in both flavor and presentation has earned him nationwide recognition. Adding to the evening's ambiance will be DJ Kulki's steady and stylish tunes.
Escape for the weekend and unwind over refreshing concoctions expertly made by formerly crowned World Class Indonesia Country Winner, Eko Prabowo. As current Head Mixologist at The Tavern Gastropub in Semarang, his scintillating trademark drinks are a sensory delight consisting of fresh zesty elements naturally infused with local herbs and spices. Following him will be acclaimed mixologist Amel, who has ranked amongst the top 10 in championships across Indonesia, Singapore, France and the UAE. As the musical counterpart for the night, DJ Marcel will be performing dynamic and feel-good compositions of his set. They will make an appearance on 20 April, from 7pm onwards at The Studios.
For more information and reservations call +62 21-3950-7355.