In partnership with Yayasan Mitra Netra, Fairmont Jakarta will be holding "Dining in the Dark," a culinary experience which gives food enthusiasts an opportunity with all four senses of perception: taste, smell, touch and sound. The event aims to provide insight into the daily struggles faced by the visually challenged.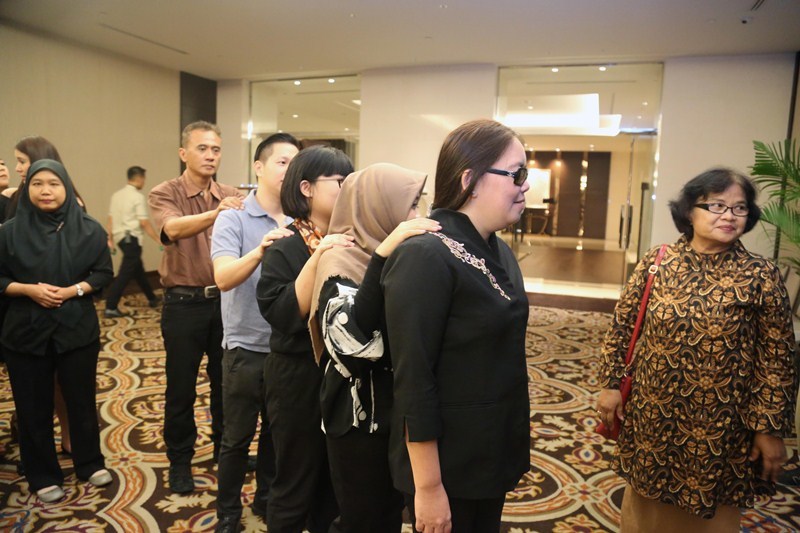 Guests at the "Dining in the Dark," event slated for 3 December will be treated to a 12-course dinner menu. For those wanting to challenge their sensory perception, this is certainly an event to attend.
Seated in a pitch-black dining room, guests will be guided and served by the visually impaired who are specially trained to guide sighted guests. The menu is a total secret as the diner will have to use their senses to identify the cuisine.
The event is part of AccorHotels's fundraising programme. Funds will be donated to A Tree for A Child (ATFAC), a foundation which provides shelter for underprivileged children in Jakarta and Bali. Donations will be also handed over to Achieving The Dream, a foundation which supports and develops talented young athletes as well as Yayasan Mitra Netra, a foundation which empowers those with visual impediments.
"Dining in the Dark" is an initiative which helps guests better understand the challenges faced by the visually challenged. "It is a complete culinary journey and It's a great opportunity for us to partner with Yayasan Mitra Netra that offers various programmes to help the visually impaired adapt and adjust to the work environment despite their disability, and to equip them with the right skills for their future," said Carlos Monterde, General Manager of Fairmont Jakarta.
Tickets for Dining in the Dark are IDR 2,500,000++ per person.
For more information contact (+62 21) 2970 3333 or email [email protected]