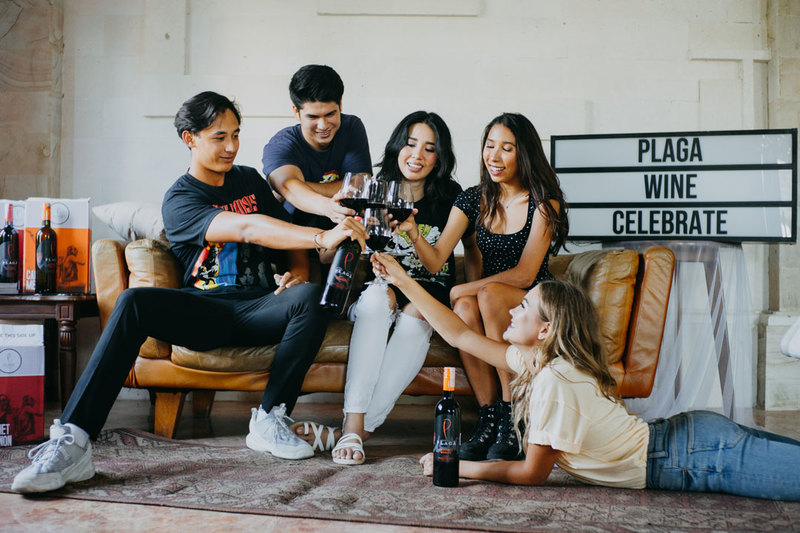 It is a day much anticipated by many of us; a day of celebration and of remembrance and of honouring our forefathers and the sacrifices they made in the name of freedom and independence. We used to celebrate by doing many things, but we've adapted to celebrate differently. Some things remain the same, however, such as our fondness for the finer things in life.
On this special Independence Day weekend, Plaga Wine invites all to celebrate by slashing 33% off all its prices. Yes, you've read that right. From Friday, 14 August through Monday, 17 August 2020, Plaga Wine is discounting all of its variants and sizes by 33%! Ships around Indonesia and free delivery for Bali area.
Encouraging all to stay safe indoors and with loved ones, the wine online shopping feature provided by Plaga Wine offers a healthy and convenient way to enjoy your favourite wine. Keep in mind as well that there's always a special deal to be seized, such as the exclusive offer of buy 2 get 4 Nero D'Avola, Plaga Bottle 750ml from IDR 189,000 to IDR 126,630.
Get connected with Plaga Wine online and celebrate Independence Day the Plaga way!
plagawine.com/shop
Blibi:
blibli.com/merchant/plaga-wine/PLW-60026
Tokopedia:
tokopedia.com/plaga-wine