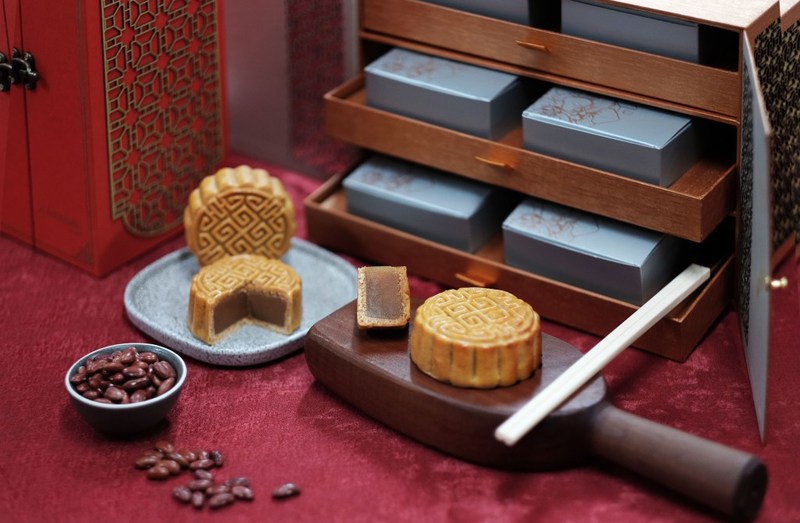 This Mid-Autumn, Le Meridien Jakarta prepares an array of classically baked mooncakes in varied flavours for the celebration of the traditional Chinese Culture, Moon Festival. The mooncakes will add a special element of the globally symbolic festival for a family reunion.
This year, Le Meridien Jakarta launch 8 variants of Mooncake such as White Lotus, Black Sesame, Mung Bean, Red Bean, Durian, Pandan, White Lotus with Salted Egg Yolk, and Black Sesame with Salted Egg Yolk. Meticulously crafted by the hotel's best chefs, Le Meridien brings the finest ingredients to the highest quality of mooncakes to be enjoyed by family and colleagues.
Comes in two hamper packages, Le Meridien provides a box of six called "Yin" priced at IDR 598,000 nett and a box of four called "Yang" priced at IDR 498,000 nett. These two beautiful and elegant red and gold-colored Mooncake Hampers will be a great message of gratitude as well as prayers for better days ahead.
In the spirit of celebrating the good things that happened in our lives despite this hard time we are facing, Le Meridien Jakarta believes that through these Limited-Edition Mooncake Hampers, will be the perfect gift for the loved ones.
The mooncakes are available for purchase and collection at La Boutique Gourmande, located at Tiga Puluh Music Bar, LG level until October 2020.
For more information and reservations, email to [email protected] or call +6221 251 3131The order via GrabFood is also available for convenience.