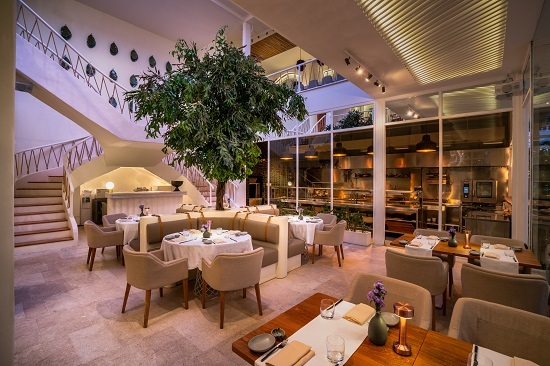 MAURI Restaurant has been honoured for its outstanding wine program in Wine Spectator's 2021 Restaurant Awards. The annual program recognizes restaurants around the world as a top destination for wine lovers. Wine Spectator is the world's leading authority on wine. Anchored by Wine Spectator magazine, a print publication that reaches around 3 million readers worldwide, the brand also encompasses the Web's most comprehensive wine site (WineSpectator.com), mobile platforms and a series of signature events, so this award has some significance for Bali.
Almost three years since it opened in November 2018 on the Indonesian island of Bali, MAURI has gone from strength to strength, even in today's challenging environment with enhanced health protocols to ensure the safety of both restaurant guests and the team. Inspired from Chef Maurizio Bombini's Pugliese origins close to his heart, "MAURI" offers a contemporary Italian dining experience with a touch of tradition where ingredients are used at their purest flavours.
MAURI's vision is to lead the culinary area of Bali and Indonesia with passion, purpose and authenticity. The team strive to drive customers to discover the unique taste of Apulia's Cuisine while enjoying exquisite wines and giving them the chance to enjoy the perfect wine pairing. "This is a great achievement that shows our dedication for excellence" said Chef Owner Maurizio Bombini "With so many COVID-related challenges, this award means the world to me and my team."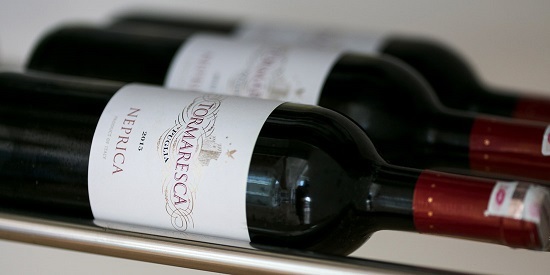 MAURI Restaurant passionate team includes a dedicated Sommelier, I Putu Surya, who assists each guest with wine recommendations but also prepares a selection of exquisite wines from the extensive wine list to be perfectly paired with their tasting menu.
MAURI's wine list predominantly represents Italy's finest wines with selected producers, great iconic vintages and an extensive selection by the glass. It also offers a selective French wine list as well as premium bottles coming from several countries in the world including USA, Australia, New Zealand, South Africa and Argentina.
MAURI's inventory is reviewed monthly with approximately 500 bottles from 105 different labels sourced from all over the world, old world and new world. Pricing starts from IDR 750.000++ up to IDR 25.000.000++.
Their newest program "Premium Wine by the Glass by Coravin" launched in 2020, offers an exclusive collection of the current finest producers from all over the world, featuring Gaja, Rossj- Bass from Piemonte Italy, Remoissenet Père et Fils, Chassagne-Montrachet from Burgundy France, Antinori Tignanello from Toscana Italy and Penfolds, St. Henri, Shiraz.
"This has been a dream of mine to be able to curate a Grand Award winning list" said Head Sommelier Surya. "We are truly honored and humbled to be one of the only standing restaurant in Bali to enter the Grand Award list in the bustling dinning community on this island."
MAURI Restaurant has won the Award Of Excellence which recognizes restaurants whose wine lists feature a well-chosen assortment of quality producers along with a thematic match to the menu in both price and style, positioning them as one of the only awarded free standing restaurant venues in Indonesia.