During Ramadhan and Eid Al-Fitr, Alun-Alun Indonesia invites customers to celebrate products made in Indonesia, ranging from fashion, accessories and jewelry to food, beverages and special hampers. From 24 May to 29 June, customers can visit Alun-Alun's gallery area to look for locally made premium and signature Indonesian goods and crafts.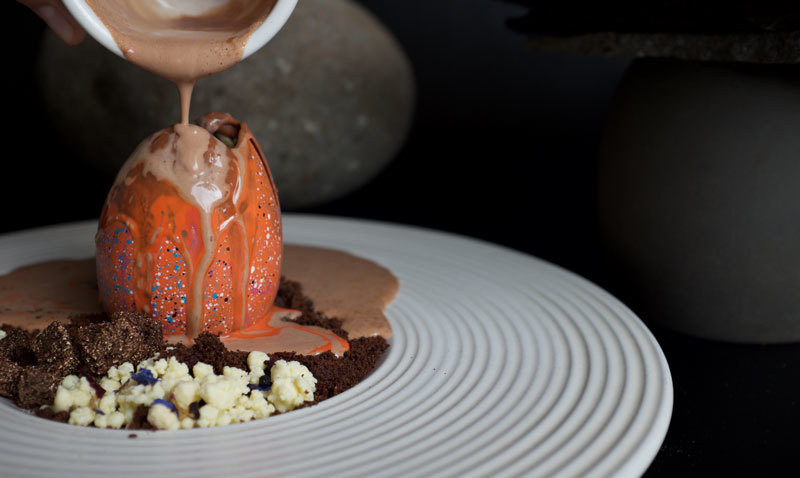 Palalada and Waroeng Kopi offer various set menus, which can be enjoyed from 27 May to 24 June during Ramadhan and from25 to 30 June for Eid Al-Fitr. Palalada presents Indonesia's most favourite dishes, such as four different types of Nasi Campur as main course, served alternately each week.
From 27 May to 2 June, the restaurant serves Nasi Campur Padang with Rendang Bukit Tinggi (spicy meat dish originated from Bukittinggi, West Sumatra), Grilled Chicken, Perkedel (potato croquette), Terong Balado (hot spicy eggplant) and Sambal Ijo (green chili paste).
In the second week, from 3 to 9 June, it will be Nasi Campur Laut, inspired by the wealth of Indonesia's seas, served with Grilled Shrimp, Fried Gurame with Sambal Matah, Fried Squid, Kangkung Balacan and vegetables.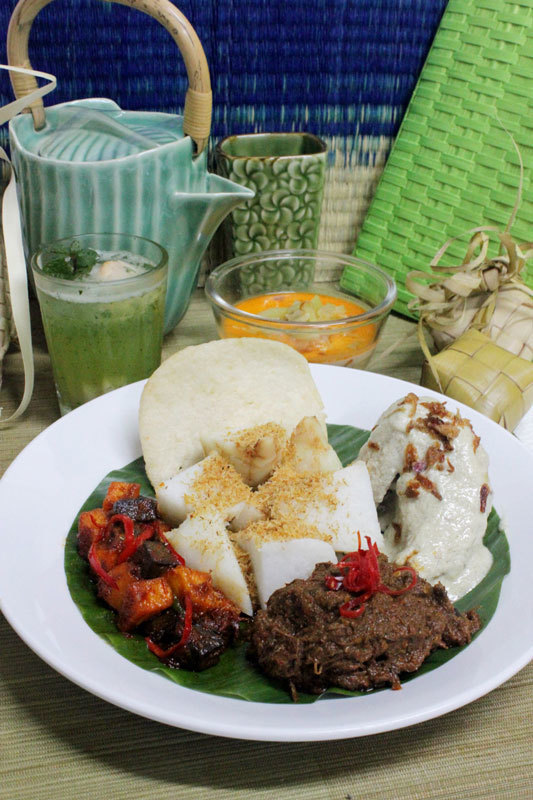 Nasi Campur Sunda served with Fried Empal, Fried Chicken, Fried Gurame with Sambal Matah, Fried Tempeh, Karedok and Sambal Terasi is the star of the third week, 10 to 16 June.
And lastly, from 17 to 24 June, the restaurant whips up Nasi Campur Melayu served with Nasi Gurih (savory rice), Chicken Curry, Chili Shrimp, Anchovy and Peanuts and Boiled Egg. Hot tea and Kolak Campur (traditional dessert with palm sugar and coconut cream) are served for iftar. The set menus cost IDR 125,000 nett.
Waroeng Kopi at Grand Indonesia also offers various Indonesian delights, such as Nasi Buntut Bakar (IDR 120,000 nett from27 May to 2 June), Nasi Gurame Goreng Kremes (IDR 85,000 nett from 3 to 9 June), Nasi Uduk Komplit (IDR 85,000 nettfrom 10 to 16 June) and Nasi Ayam Panggang Taliwang (IDR 90,000 nett from 17 to 24 June). Hot tea and Kolak Campur are also served for iftar.
In a special collaboration with Indonesian cocoa bean company Pipiltin Cocoa, Palalada presents unique desserts to sweeten up Ramadhan, including Dino Egg, egg-shaped chocolate filled with dates or various fruits with sponge cake, Pipiltin's chocolate with stone texture, chocolate crumble, fruit jelly and mint leaves. Interestingly, the chocolate is doused with hot milk resulting in the Dino Egg chocolate to melt, so the customers can eat the filling inside while enjoying the taste of milk.
Meanwhile, Waroeng Kopi at Central Park Mall offers different packages, such as Soto Betawi and Iced Tea at IDR 80,000 nett for two, Nasi Goreng Tempo Doeloe and Iced Tea for two at IDR 80,000 nett (special for 360 members) and Nasi Rawon Komplit and Iced Tea for two at IDR 75,000 nett (special for SOGO Premier Card Holders).
For Eid Al-Fitr, both Palalada and Waroeng Kopi will serve Indonesian home-cooked dishes, such a Ketupat (rice cake), which isa very important element to celebrate Eid Al-Fitr. Ketupat will be served with Rendang Bukittinggi, Sayur Santan Labu Siam (pumpkin curry), Opor Ayam (chicken cooked in coconut milk), Sambal Goreng Ati (liver with chili sauce), Serundeng and Shrimp Crackers. As dessert, Es Ijo Palalada is on hand to refresh the diners, priced at IDR 95,000 nett.
Alun-Alun Indonesia also offers different types of gift hampers, from dried food to home living accessories, with the priceranging between IDR 216,000++ and IDR 2,500,000++.