Spending time at the legendary hotel Royal Ambarrukmo might be the perfect choice for those who want to travel to Yogyakarta for the holidays. The multi-award winning hotel is preparing many surprises and treats for Christmas and New Year's.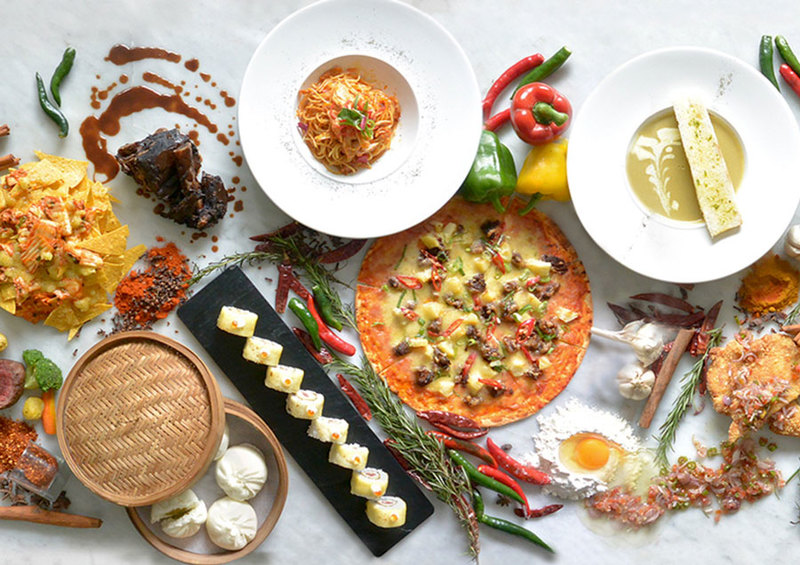 Surrounded by luxurious décor, the smell of freshly baked gingerbread and other mouthwatering delicacies, the hotel's restaurant West Eat Asia transports food lovers into culinary heaven with a unique fusion dining experience. Sushi Cordon Bleu, Wagyu Beef Rendang Italian Pizza, Lamb Chop Luwak Jus, Bajigur Crème Brulee are only some of the dishes that will be prepared by Executive Chef Didi Sarwono and his team.
With an iconic Santa appearance and luxurious Christmas tree, the hotel delivers a joyful celebration and three sumptuous all-you-can-eat treats for Christmas Eve Dinner and Brunch at only IDR 170.000 nett per person. The special offer 'Pay 4 Dine 5' is perfect for families looking to share quality time in European style and with Christmas delights consisting of Traditional Swiss Salad, Balsamic Caviar, Hungarian Goulash Soup, and Green Mussel in White Wine Sauce.
The all-star extravagant old & new party "JOURNEY TO THE LIGHTS" is ready to amaze anyone who celebrates New Year's Eve at the hotel. Taking place at The Kasultanan Ballroom, Indonesian singer Isyana Sarasvati and powerhouse vocalist Once Mekel will be performing at the celebration alongside other musicians, followed by an "after party classic disco session" with DJ Tommy & DJ Eddy Permadi.
Starting from IDR 250.000 nett per person for Silver class, guests can experience a gorgeous New Year's Eve, featuring Dazzling Fireworks, Tarot Corner, Fortune Teller, Once Upon A Star Selfie Corner, Street Magician and truly spectacular lightings sound works during the whole evening.
For more info and table bookings, dial 0274 488 488, email to [email protected] and follow their social media on Facebook, Twitter and Instagram. Log in to Royal Ambarrukmo Yogyakarta's brand new advanced website www.royalambarrukmo.com to unveil many more promos and updates.