Specialising in Wagyu beef shabu shabu and Japanese cuisine, Kahyangan restaurant at Pullman Jakarta Indonesia, presented the launch of fine-dining experience with the highest quality wagyu beef served with shabu shabu style in cooking!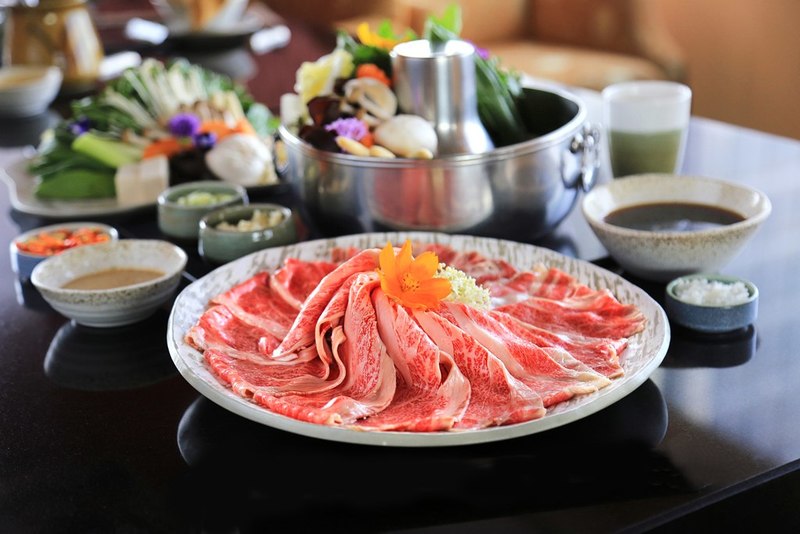 Known for their superb beef quality, the hotel restaurant works together with Sher Wagyu, the Australia's delicious award-winning Wagyu beef produced by the Sher family. Raised on all natural feed with such a high level of marbling and fine texture, Sher Wagyu serves the ultimate eating experience of tender and juicy Wagyu beef with a delicate flavor. Kahyangan restaurant is where you can get the essential guide to taste the authentic taste of Wagyu beef in top grade meats like Sher Wagyu with shabu shabu style in Jakarta.
Indulge in the great service of the fine-dining experience with this premium beef for two hours. Not only is Sher Wagyu served with unique characteristics with higher ratio of monounsaturated to saturated fats than other cattle breeds, but it also contains higher Omega-3 and Omega-6 fatty acids than other beef breeds.
When you think of Sher Wagyu and combine it with the thin slices as fine as prosciutto served in a Japanese-style hot pot featuring vegetables, Sher Wagyu and shabu shabu style at Kahyangan restaurant at highest level of Wisma Nusantara Building is incredibly reasonable. Sher Wagyu package is available every Saturday and Sunday Brunch from 12-3 p.m. with price at IDR 990,000++ per person. Taste this excellent experience with a full set of Wafu Salad, Spicy Edamame, Salmon Nigiri, and the iconic Rempeyek by Kahyangan as the appetizer; complete with Homemade Gelato and Tropical Fresh Fruits as the dessert.
Kahyangan is open everyday from 12-3 p.m. for lunch and from 6-10 p.m. for dinner with smoking area in some parts of the restaurant. Please contact +62 21 3192 1111 or email [email protected] for more inquiries and reservations.