Coming from W Hotels Kuala Lumpur, Chef 'Roy' Goh Koon Lai is hosting Taste of China, a special culinary experience at Marriott Hotel Yogyakarta, where the guests could savour extensive range of Chinese inspired dishes this month at the hotel's restaurant, Yogyakarta Kitchen.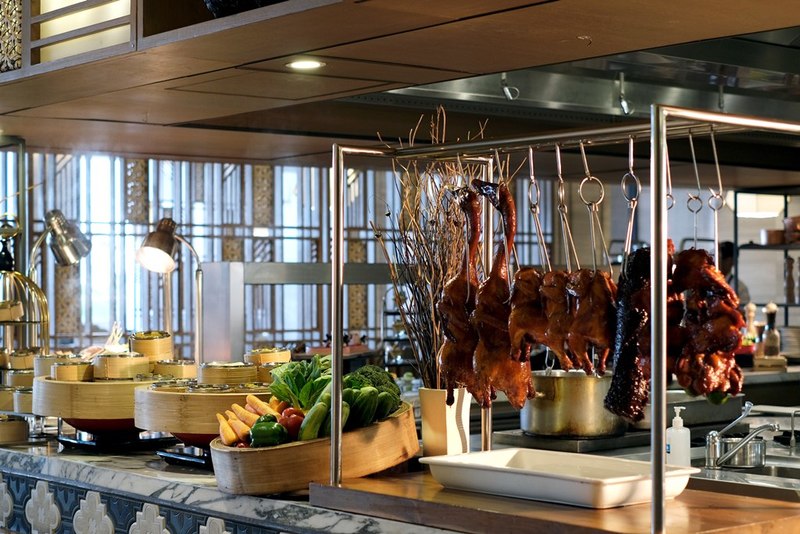 Previously worked with some International Chain hotels in Phnom Penh, Selangor and Japan, Chef Roy Goh leads the Chinese restaurants at W Hotels Kuala Lumpur. With his experience at one of the famous Michelin-starred restaurants in Italy, Chef Goh brought all his passion for his craft, rooted in the belief that cooking is an art instrumental in creating meaningful relationships and communities. Chef Goh Koon Lai grew up in Kampung Baru of Perak City, Malaysia, and his cooking is heavily influenced by the Malaysia region's rich geography, which gave his style hints of Peranakan and Chinese cuisine.
At Yogyakarta Kitchen, Chef Roy Goh presents Chinese inspired dishes featuring Cantonese and Szechuan cuisine made from the finest ingredients and exquisite presentation. During the Chinese Flavours fortnight, guests may indulge in Peking Duck, XO Fried Rice, Hong Kong Fried Noodles and Chicken Szechuan. There are other classic menus, such as Angsio Tofu, Egg Butter Prawn, Hainan Chicken and Wonton Noodle.
The open buffet will be lined with custom clay pot dishes and make-your-own-noodle stations, steaming dumplings and fresh stir-fries. It's a feast for both the eyes and, if you can fit it all in, for the stomach too. If you're in the mood for some authentic dim sum to satiate that Cantonese craving, you're in luck. Yogyakarta Kitchen also offers a generous option of all-you-can-eat dim sum, daily. If you're looking for a sweet bite along with a sweet deal, sink your teeth into the signature Baked Milk Buns or the Sweet Potato Sesame Balls. All of this is tied together with the ever-amusing, inspired Chinese tea masters, ensuring that your trip to Yogyakarta Kitchen will be well worth the effort.
Chef Goh Koon Lai will serve a buffet menu of various Chinese cuisines at Yogyakarta Kitchen, at only IDR 168,000++ per person every day until 30 August. For more information and reservations, call +62 274 6000888 or email to [email protected].