InterContinental Jakarta Pondok Indah is hosting Chinese Chef Lin Luo for a special dining experience inspired by Xiang culinary tradition during a special buffet experience from 21 to 29 September.
Chef Luo, who is the Executive Sous Chef of InterContinental Changsha - China, will be demonstrating his masterful skills by cooking Xiang cuisine from Hunan province. With over 20 years of experience and three gold medals from the "Spicy Source" Cooking Competition in Hunan, Chef Luo has prepared flagrantly bold and deliciously spicy infusions of authentic Xiang dishes. His special creations will be presented through live cooking stations, buffet spreads and master classes at Sugar & Spice.
Those unfamiliar with Xiang cuisine will have the chance to experience distinctive culinary arts of mainland China using a variety of techniques, such as stewing, frying, pot-roasting and braising. Xiang cuisine is widely known for offering fresh aromas and striking flavours with spicy notes.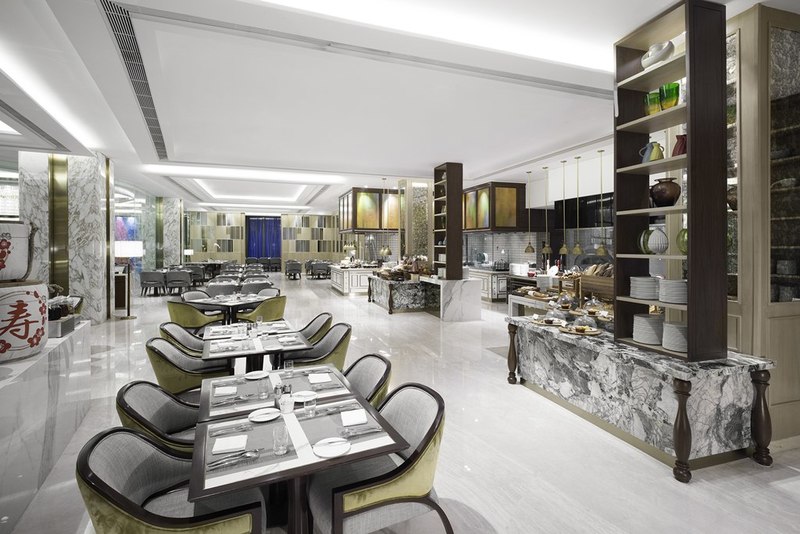 Discover a grandiose buffet feast and live cooking where patrons could see the intricate ways of creating poplar Xiang Cai delicacies. Pair the meal with an exclusive range of wines to complement the flavour of the dish. One could indulge in this Hunan special buffet at Intercontinental Jakarta Pondok Indah for IDR 318,000++ per person.
Guests could get up-close and personal with Chef Luo and experience Hunan cuisine by joining a seven-course degustation menu at White Room of the Studios. These courses highlights the rich history of Hunan culture through unique cooking style, exotic seasoning, finished with stylish presentation. Don't miss out the exquisite dinner and get to know more about the Xiang cuisine with Chef Luo, available at IDR 880,000++ per person.
On 25 and 28 September, Chef Luo will also have a cooking class at The Studios, where culinary enthusiasts will be able to learn from the master and understand the intricate nuances of creating Xiang cuisine. Join the cooking class with Chef Lin Luo, get the certificate, and enjoy inclusive buffet lunch at Sugar and Spice with price at IDR 488,000++ per person.
For more information and reservation, call +62 21 3950 7355, www.jakartapondokindah.intercontinental.com and follow @InterContinentalJakarta and
@SugarandSpice_Jkt on Instagram.