This month, American coffee retailer Starbucks Indonesia launches the "Greet with a Cup" campaign inspired by the warm welcoming culture from all over Asia. The campaign includes the introduction of a special range of products inspired by the cuisines of Thailand, Korea, Japan, and Indonesia.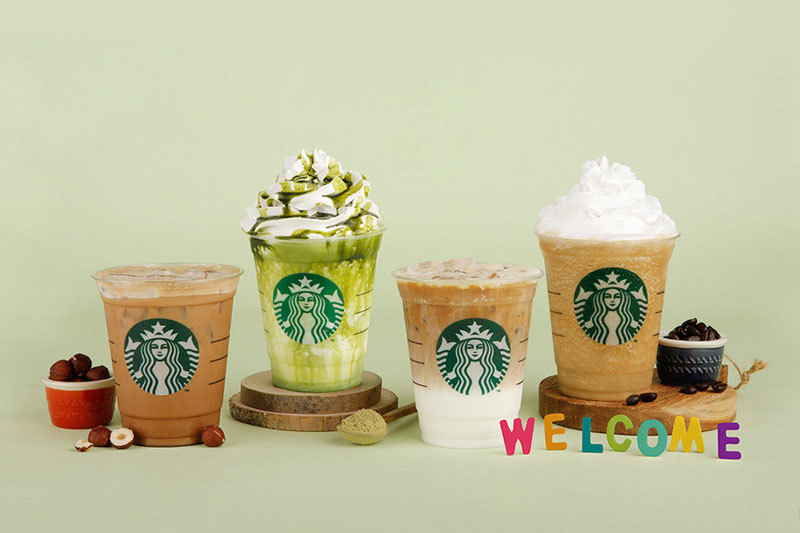 As part of the campaign, Starbucks engages its customers by greeting them in languages of the areas included in its current promotion.
From 3 August to 2 September, Starbucks Indonesia will greet customers in Thai, Korean, Japanese, and Indonesian and encourage them to greet each other using stickers placed on each cup.
A range of beverages will also be introduced in signature flavours such as Thai Cold Brew, inspired by Thai Iced Coffee with a cold brew twist.
Starbucks will also introduce Indonesian customers to Far East Asian flavours such as Iced Gosohan Nut Moka, a nutty flavoured drink usually only available in Starbucks Korea and Kawaii Matcha Cream Frappuccino, an all-time favourite non-coffee beverage with a touch of matcha powder from Japan. Coffee lovers should also try Kopi Susu Frappuccino as the beverage representing Indonesia, which involves coffee with milk served cold.
To accompany these coffee treats, Starbucks introduces Klepon Doughnuts - a pandan flavoured doughnut with a brown sugar filling and crunchy coconut flakes. The doughnuts are only available in the Jakarta area and satellite cities, and Bandung.
"Through our new campaign 'Greet with a Cup' we would like to encourage our customers to share their positive spirit through something small by greeting each other. Starbucks would like to remind people that happiness could be shared through a simple warm greeting – in this case from our employees (partners) to our customers," said Andrea Siahaan, Head of Corporate PR & Communications of Starbucks Indonesia.

Besides the launch of the new food and beverages, Starbucks invites customers to upload creative messages using greetings in various languages written on the stickers on Starbucks cups.