Celebrate Thanksgiving at The Dharmawangsa Jakarta which has launched its much anticipated bi-annual Super Brunch which can be enjoyed on 25 November.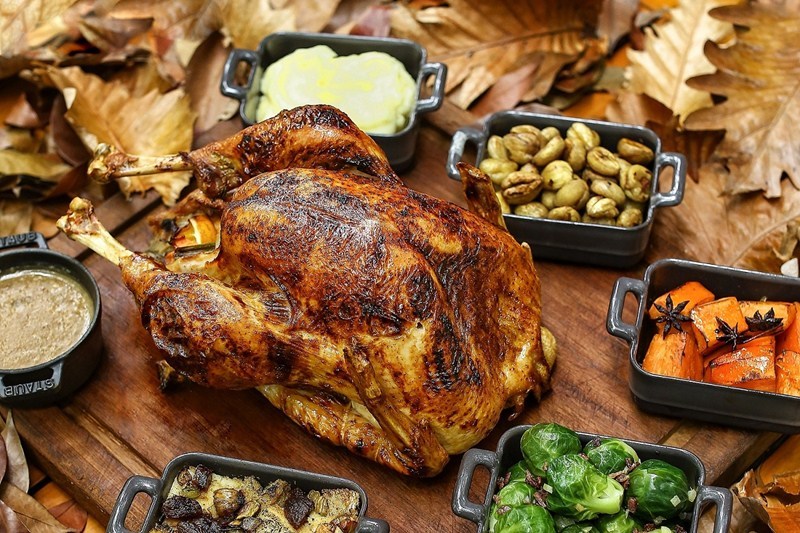 At Jakarta Restaurant and The Courtyard with an extension to Majapahit Lounge, family and friends can get together for an indulgent Thanksgiving meal. The 14th edition of the iconic brunch will be featured in a gastronomic fiesta like no other complemented by unlimited pours of exceptional champagne. The hotel has also prepared fun activities for kids and has invited a band to play jazz music to create relaxed atmosphere for the whole family throughout the day.

Chef Felix Budisetiawan and the hotel's culinary team has put together a menu of American classics with a few Indonesian dishes too, along with a special dessert menu.
Thanksgiving is all about the turkey, and the hotel will serve up its signature Thanksgiving Roasted Turkey with Foccacia sausage stuffing, sage gravy, cranberry jam, glazed carrots, brussels sprouts and avocado salad, crispy kale, honey sweet potato casserole, potato and celeriac gratin.

Diners will also be offered Lobster Martini, a Chilled and steamed Sumbawa lobster with avocado, coconut fresh, mango-martini dressing or Roasted Lamb Shortloin Saddle, a combination of bone in rib with mint jelly and thyme jus. 200 Days Grainfed Roasted Beef OP Ribs is a exquisite creation of roast beef, black pepper and red wine sauce, Yorkshire pudding, mashed potatoes, and sauteed mixed vegetables.
There are AOC Cheese Selection such as Brie de Meaux, Bleu de Auvergne, Comte, Camembert de Normandie, Livarot, Tete de moine, Saint Nectaire, Tomme de Savoie, Sainte Maure, Reblochon, Pont L`Aveque, and Epoisses de Borguignone.
At the Authentic Indonesian Station, guest can enjoy Nasi Liwet, Sate Buntel, Tengkleng, Selat Solo, Sroto Sokaraja, Sop Senerek, Mangut Beong, Mie Kocok, Mie Jogja Rebus and Tahu Gimbal.

To finish the brunch, the special selection of dessert - such as Champagne Berries, Chocolate Magic Bomb, Yuzu-Lemon Meringue Tart, St. Honore Praline, Floating Island, Curacao "Germ" Jewelry, Gayo Tiramisu, Macadamia Nougat, Caraibe Chocolate Soufflé and Sparkling Berries Flambé - are available in Dessert Gallery & Boutique.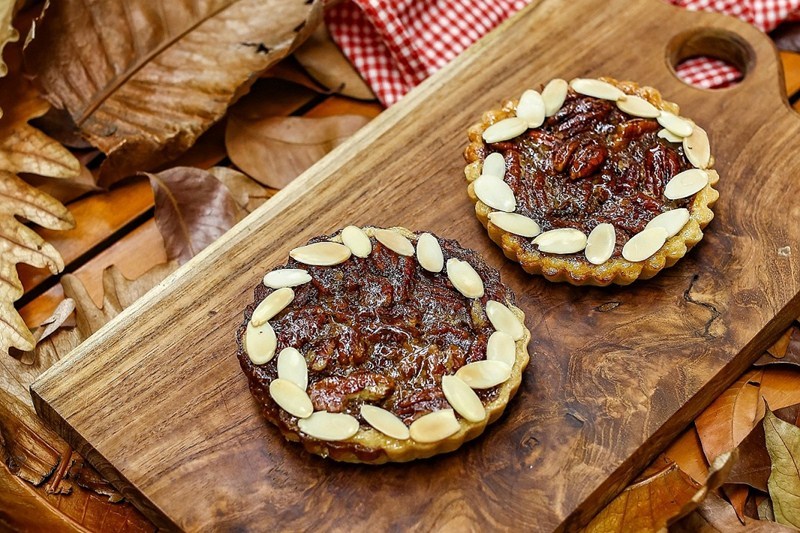 The brunch is available at IDR 1,988,000++ for adults inclusive of unlimited pours of champagne, wine, beer and Bloody Mary. Guests can opt for the IDR 1,688,000++ option which does not include alcoholic drinks. There is a 10 per cent savings for DBS credit card holders.