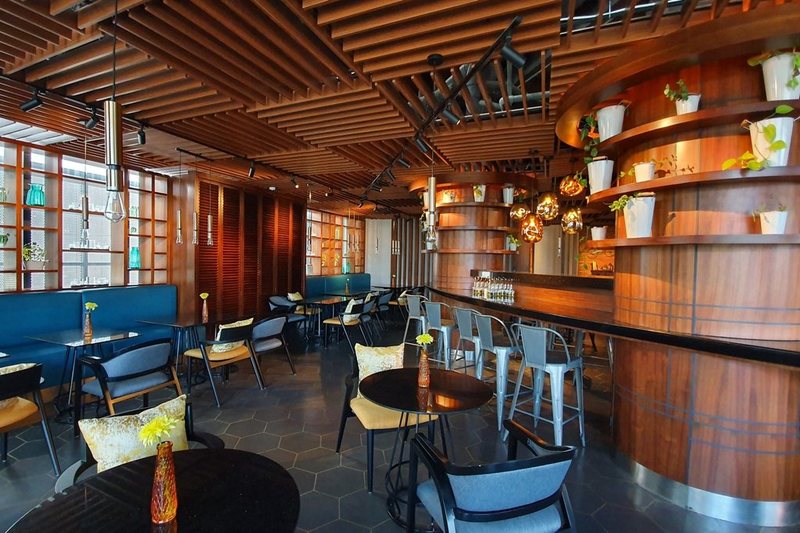 Spoiled as the top ristorante, All Gusto Italian Dining and Bar is ready to surprise lovebirds who celebrate Valentine's Day this year. The Italian restaurant nestled ion the 2nd floor at JHL Solitaire Gading Serpong invites couples to create their romantic moment through the stylish dinner on the special occasion of 14 February.
Called Sei Nell 'anima which means 'You are in the soul', the romantic dinner at Al Gusto offers a five-course set menu are inspired by the love of Western culinary gems where the guest could enjoy the good food accompanied by a live acoustic performance, and not to be missed two glasses of wine for a companion.
The restaurant's chef has prepared a special set-menu including Pan-Seared Salmon with beetroot mashed potato, Parisian vegetables, asparagus spears with lemon beume blanc sauce and raspberry and vanilla torte. The restaurant will provide one's service with a full of love to adjust to the consumer's preference.
The complimentary couple photos are available to capture the memorable experience including flowers, and other bits that will complete the unforgettable memory during the romantic dinner starting from 7 pm onwards. Surrounded in a warm atmosphere from the wooden interior, Al Gusto is definitely one of the top places that one looks for Valentine's Day.
The dinner costs IDR 1,500,000 net per couple.
Al Gusto
JHL Solitaire Gading Serpong, a D Varee Collection
Jalan Gading Serpong Boulevard Barat, Blok S No.5
Garing Serpong, South Tangerang
T: +62 21 3950 3000
IG: @jhlsolitaireserpong
FB: @JHLSolitaireGadingSerpong
jhicollections.com