Located at Hotel Indonesia Kempinski Jakarta, the widely popular restaurant is officially bringing back its coveted lavish weekend brunch.
In addition to an unlimited buffet of local fare, Asian favourites and Western delights, there is also a variety of sumptuous desserts along with a full range of breads and pastries offered to complete your culinary journey. Fully adapted to the new normal, seating capacity has been reduced to 150 maximum, including two private dining rooms and outdoor seats.
An extravagant spread of the finest dishes awaits, from Chinese delicacies, exquisite, fresh Japanese seafood, supreme Western and Italian delights, and healthy salad options, to mouth-watering sweets and desserts and much more. Signature items are also brought back, from Bubur Ayam HI to Nasi Gandul and the newcomer Lamian.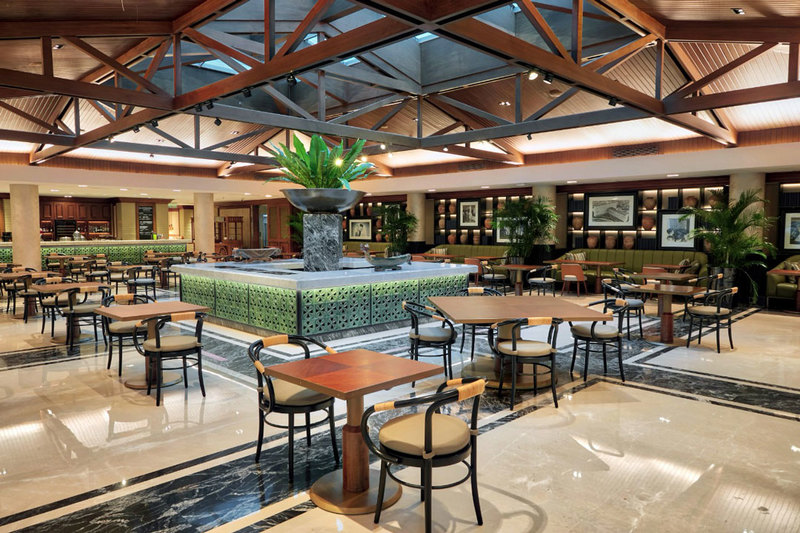 Last but not least, Signatures' famous Nasi Gandul is still the one that cannot be missed. This delectable food consists of spiced meat, including lung, beef, beef tongue, beef ankle (kikil), beef spleen (limpa), beef brain, beef tripe and beef intestines, served with a delicious broth that is cooked for two hours and, as a final touch, served with fried tempeh and sliced chilli.
Signatures restaurant remains committed to the health and safety of the guests, hence since Signatures reopened its doors last month, several strategies and regulations have been implemented to encourage behaviour that reduces the spread of Covid-19 among guests and employees.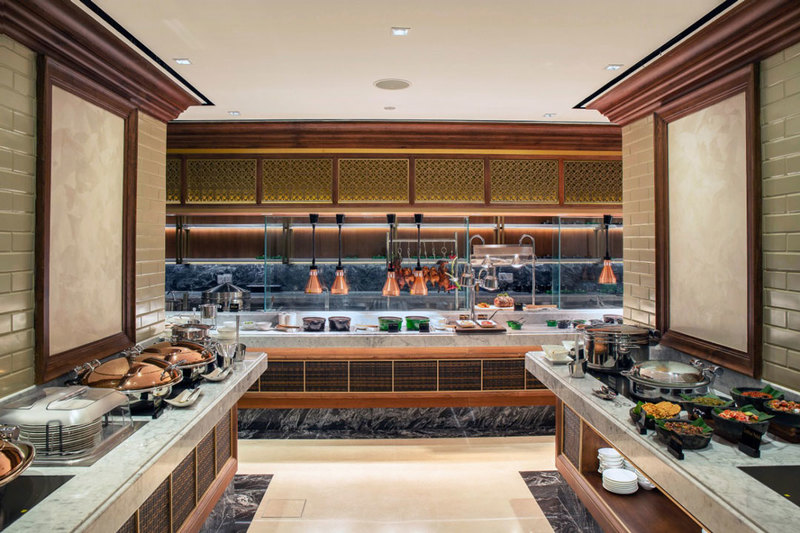 In practice of this, maximum capacity is limited to two guests per table; the manual book menu has been replaced by a digital version using a QR code; and guests are also expected to follow a physical distancing lines rule that relates to several areas inside the restaurant. In addition, a protective face mask and gloves are required for the culinary team and bartender. To maintain cleanliness and hygiene, the chefs will be on standby at every buffet station and fill up your plate properly. Moreover, for your safety and well-being, tables and chairs are cleaned and disinfected after use, all tableware and glassware are exchanged and the cashier and point-of-sale terminals are regularly cleaned.
Signatures' weekend brunch is available every Saturday and Sunday from 12pm to 3pm. Available at IDR 558,000++ per person (adult) and IDR 279,000++ per child from 6 to 12 years old. A special offer of pay 1 for 2 with BCA credit cards is also available. Terms and conditions apply.