AMUZ Gourmet's menu is much appreciated for its delectable offerings and themed dining options. Artoz Bar next door serves up a range of drinks that are perfect with lunch or after work. This month, both culinary establishments invite diners to enjoy an Argentinian Wine Dinner or a Valentine's Lunch.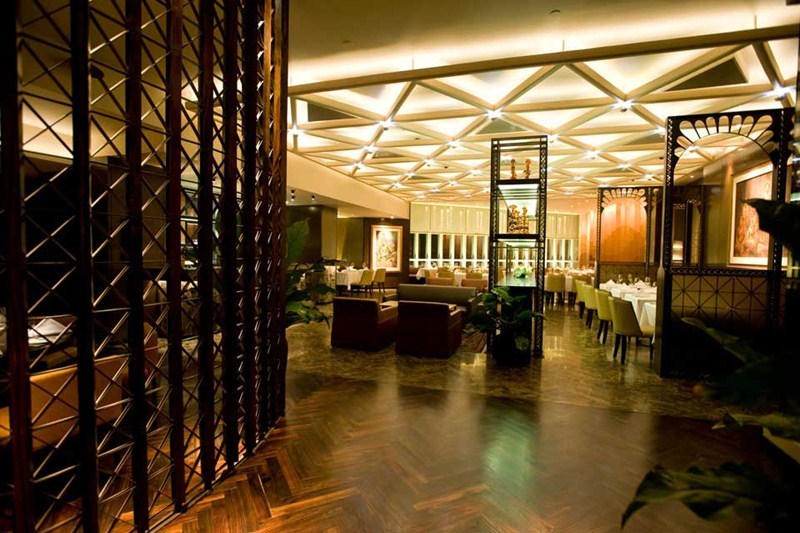 90+ points ARGENTINIAN WINE DINNER
Thursday, January 31st, 2019 – 07.00 PM Onward
Amuz Gourmet
The story of Catena is the story of Argentine wine. Founded in 1902, Argentina's Bodega Catena Zapata is known for its pioneering role in resurrecting Malbec and discovering extreme high altitude terroir in the Andean foothills of Mendoza. The family's Adrianna Vineyard at almost 5,000 feet elevation has been called the Grand Cru of South America.
Pleasure your palate with the rich flavor and smooth taste of Bodega Catena Zapata wines with Amuz Gourmet where one could experience this highly aromatic and elegant wine beautifully paired with a special set menu by Chef Gilles Marx.
Pre-Dinner Kir Royal
Catena Alta Chardonnay 2012 (RP 91)
Catena Cabernet Sauvignon 2014 (RP 90)
Catena Alta Cabernet Sauvignon 2013 (JS 94)
Catena Alta Malbec 2013 (RP 94)
Catena Nicolas Catena Zapata 2011 (JS 95)
The Argentinian wine dinner is priced at IDR 1,600,000++ per person. Limited seats available. For reservation call 021 250 5064 or [email protected]
AMUZ Valentine's Lunch & Dinner
14 February 2019
Amuz Gourmet
Diners in Jakarta are spoilt for choice when it comes to dining out with several restaurants offering fine food, impeccable service and sophistication aplenty make it easy to have a special night out. Valentine's Day at AMUZ Gourmet is truly special. Chef Gilles Marx has put together a delectable feast for you enjoy.
Book your seat now for reservation 021- 2505064 or email to [email protected]
The Macallan Trilogy
1-31 January 2019
Artoz Bar
Get the best price for the trilogy of most desirable whisky in town only valid throughout this month at ARTOZ. Served in a carafe, Macallan is the bar's chosen promotion this month. Book your seat at (021) 2995 9050 or email to [email protected]
AMUZ Gourmet & ARTOZ Bar
Energy Building 2nd Floor,
SCBD, Jakarta 12190
Phone: +62 21 2505064
FB: AMUZ Gourmet Restaurant
Website: www.amuzgourmet.com
Vote for AMUZ in the BRBCA
Vote for ARTOZ in the BRBCA