Located right near Jakarta, the province of Banten offers a quick trip away for the weekend for those looking for a short break without having to travel too far. This month, part of our two-month series focusing on the province, we look at some of the places around town where one can spend a weekend and indulge in some of the activities on offer.
Banten, the westernmost province in Java has historically had a culture distinct from the rest of Java and that of the broader Indonesian archipelago. In recent years, the northern half, particularly those areas near Jakarta and the Java Sea coast, have experienced rapid rises in population and urbanisation, while the southern half, particularly that facing the Indian Ocean, maintains more of its traditional character. Serang is its capital but Tangerang is the third largest urban centre in the Greater Jakarta region after Jakarta and Bekasi, the sixth largest city in the nation, and the largest city in Banten. These are considered satellite hubs, accessible from Jakarta via a series of highways.
STAY
Aryaduta Lippo Village, Tangerang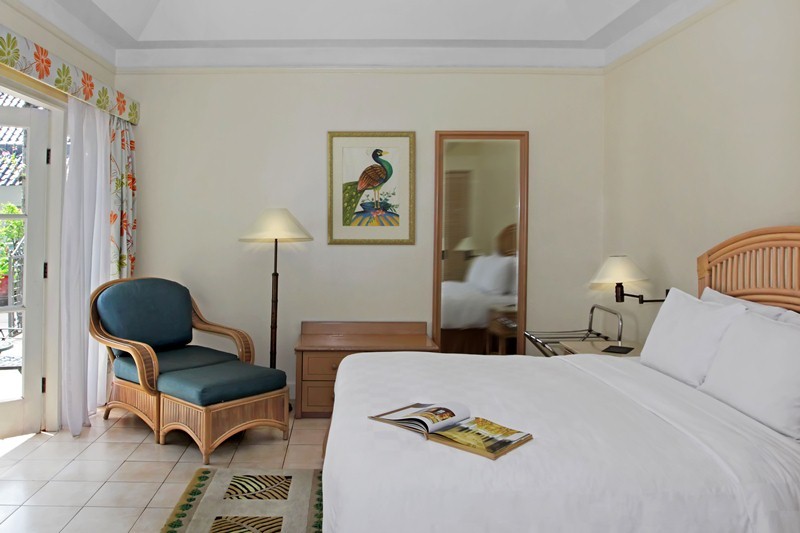 This hotel is among the most sought after located outside Jakarta in the Lippo Karawaci township, only a short drive to the Jakarta international airport. Unlike the city center of Jakarta, Lippo Village is appreciated for its pedestrian walkways linking the hotel with the Aryaduta Country Club and Imperial Golf Club, Siloam Hospital and the newest entertainment and lifestyle hub, Maxxbox. The hotel features 190 rooms and villa and equipped with complementing event and meeting venues and facilities.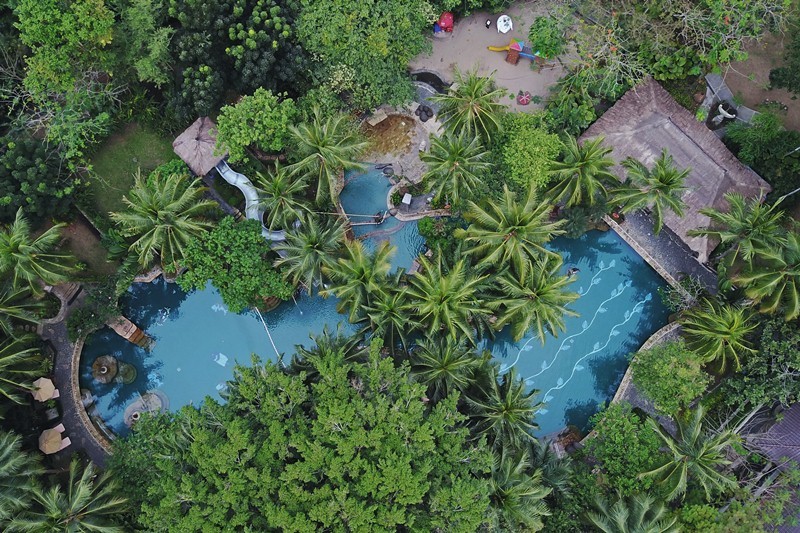 401 Boulevard Jenderal Sudirman Lippo Village 1300, Tangerang
T: +62-21 546 0101
F: +62-21 546 0201
[email protected]
JHL Solitaire Gading Serpong
JHL Solitaire Gading Serpong, a D Varee Collection, is a 5-Star Luxury hotel situated 40 minutes from Soekarno-Hatta International Airport. Iconic, Majestic and Spectacular state of the art design and architecture, it consists of 144 stylishly appointed premier rooms and suites with our highlight being the lavish Chairman Suite. Our hotel offers 5 different and unique lifestyle dining and bars experiences as well as a 180 degree view of the city from the Sky Ballroom.
Jl. Gading Serpong Blvd Barat. Gading, Serpong Tangerang.
T: +62 21 395 03 000
www.devaree.com
Mercure Serpong Alam Sutera
Located within the Integrated Alam Sutera Complex, Mercure Serpong Alam Sutera is situated between Omni International Hospital and Living World Shopping Mall, at the centre of the lifestyle, entertainment and gastronomical hub. A mere 30 minutes' drive from the Jakarta city centre and less than one hour from Soekarno-Hatta International Airport, its 171 stylish rooms and modern facilities make our hotel ideal for both business and leisure travellers.
Jalan Alam Sutera Boulevard Kav. 23, Serpong,Tangerang Selatan
T: +62-21 2966 8668
http://mercureserpongalamsutera.com
Novotel Tangerang
Touch down in 4-star comfort at Novotel Tangerang, 40 minutes' drive from international airport and 45 minutes from Jakarta. Panorama windows let lots of light into your sleek contemporary room and show off the views. Rise and shine with a few laps of the rooftop garden pool and a delicious breakfast in the vibrant, airy restaurant at Novotel. The choice of menu at The Square Restaurant suits you best. In The lobby, a space designed for children with video game and a Mac corner for all guests. The hotel is well located at the heart of Tangerang near the best shopping experiences. Guests at Novotel Tangerang will easy to reach location interesting destinations around Tangerang: Jakarta, Serpong and Karawaci. Famouse location at Tangerang including Benteng Heritage, Golf Course & uniquely A Thousand Doors mosque
Tangcity Superblock. Jl. Jend. Sudirman 1. Tangerang.
www.accorhotels.com
Hotel Santika Premiere ICE BSD City
Experience a one-of-a-kind merger of contemporary style and 4-star comfort in the heart of BSD City, home to Southeast Asia's largest convention centre (Indonesia Convention Exhibition / ICE), as well as a selection of high-end shopping centers and bustling business districts.
Jl BSD Grand Blvd.
T: +62-21 8063 4899
BSD City, Tangerang
www.santika.com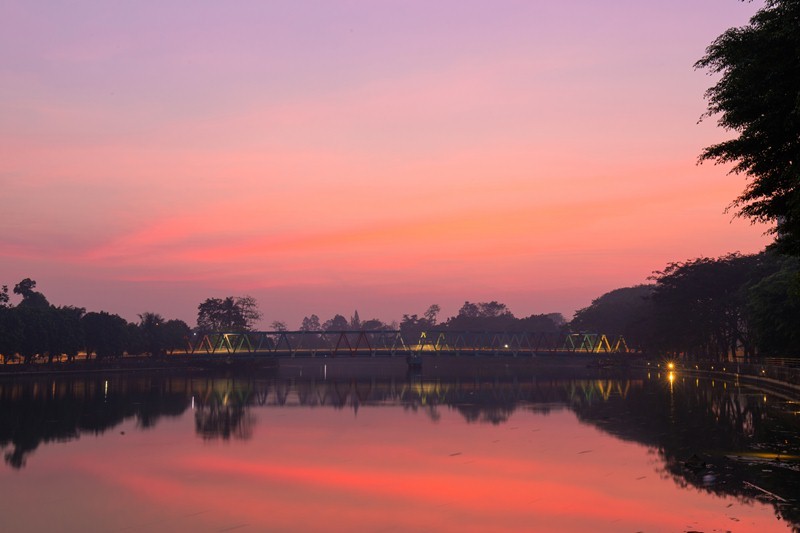 THINGS TO DO:
If you're one for shopping, Banten offers a range of options: AEON BSD City is one such option featuring a plethora of shops and restaurants where one can spend a few hours. For a mall with a culinary focus, head to Summarecon Mall Serpong where there are several food stalls offering different dishes, in addition to the regular shopping deals in the rest of the mall. There's also the Mall of Serang, an expansive space with a range of shopping and dining opportunities. Mall @ Alam Sutera is one of the newer malls in the area and is believed to be the trendsetter in 'green buildings' in the city. Young families will feel especially at home here. For those who enjoy home furnishings, the Swedish brand IKEA has laid down roots in the area with its massive warehouse-like store complete with a food court.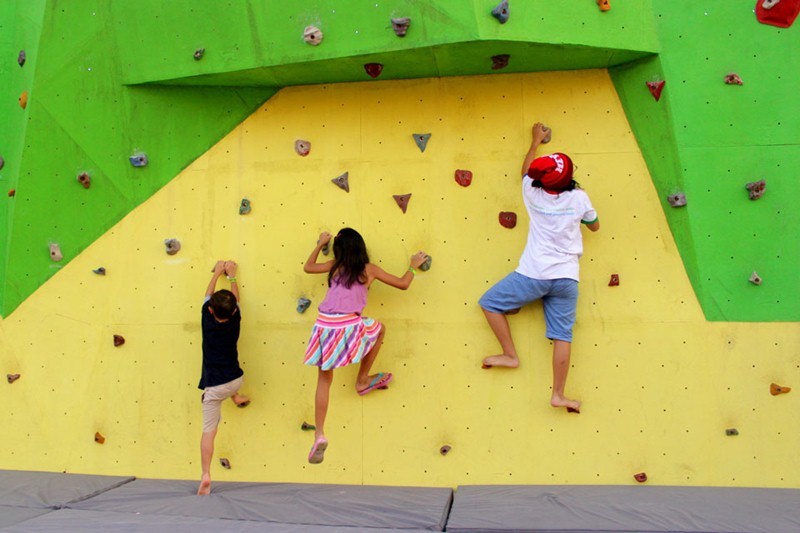 SPORT
If you'd rather spend your time here engaging in physical activity, there's Scientia Square Park in Tangerang. A jogging track, climbing wall & koi farm, plus a skate park & ping-pong centre are all available here.
Banten is a golfer's haven with multiple courses. Modern Golf & Country Club (www.moderngolf.co.id) is an18-hole International Standard Golf Course. Lakes, long fairways, and bunkers which are designed along the way to the green to challenge players.
Imperial Klub Golf (www.imperialklubgolf.com) is one of Jakarta's premier golf courses. Created by British golf course architect Desmond Muirhead, the 6,486-metre championship course in Tangerang is easily accessible from Jakarta. At Gading Raya Golf (www.gadingrayagolf.com) in Tangerang, scenic vistas of the park from every hole provide players a variety of interesting and challenging playing conditions. The course, designed by acclaimed Australian-based architect Graham Marsh, provides two distinctive "nines" starting and finishing at the clubhouse.
Found alongside the Cisadane River and within the Serpong Valley, Bumi Serpong Damai (www.damaiindahgolf.com) is a popular golf course. Located in South Tangerang the course was recently remodeled and, according to published sources, offers some of the area's trickiest of greens.
Pasar Modern in Tangerang offers local food with an emphasis on Chinese-Indonesian favourites. Walk around the area and take in the smells and flavours of the many delicious dishes on offer. The perfect space for local dining.
For its range of activities and options for a wonderful staycation Banten's cities are well worth a visit anytime.