Located on Sumba Island in Eastern Indonesia, luxury resort Nihiwatu was recently named best hotel in the world by Travel + Leisure magazine. Nihiwatu impresses with a breathtaking environment and world-class facilities.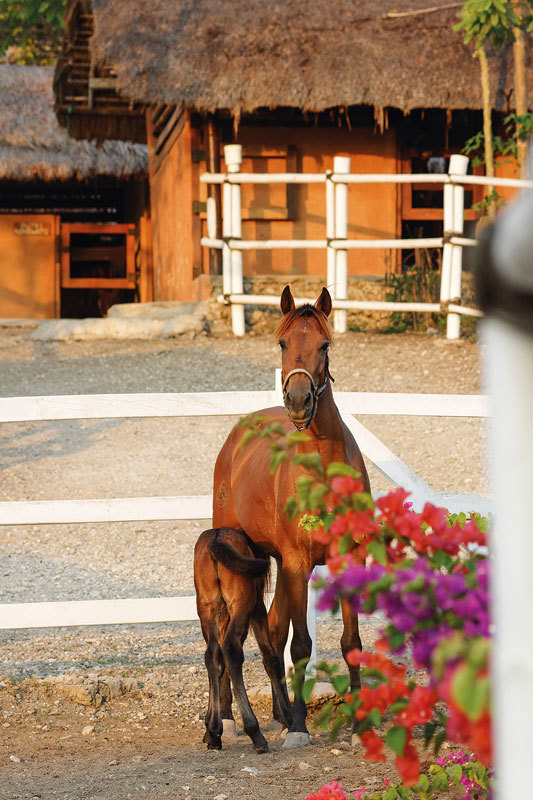 These facilities also include Sandalwood Stable where guests can engage in equestrian activities. Managed by the resort's very own horse whisperer Carol Sharpe and her team of local guides, the stables cater to both kids and adults, beginners and advanced.
First time riders can join the 1-hour Beginner Riding Confidence Lesson under the guidance of a highly experienced instructor to boost confidence and ability. To enjoy the picturesque scenery, the Sumba Sunset Beach Ride led by one of the local Sumbanese horsemen or a Bush to Beach Trail from the hill tops to the ocean are perfect for the occasion.
The Equine Inspired Alignment or Horse Whispering with Carol, who has over 30 years of experience with horses and ten years of personal development mentoring, offers more than just going for a ride: these private lessons will enhance the relationship with a horse into personal and professional lives and help to regain enthusiasm, purpose and passion.
The Kids Pony Club caters to children eager to learn more about the daily stable routine of grooming, cleaning and feeding. "Learning through fun" at Pony Club and interactive pony play games teaches children equine communication and handling skills.