Holidays are a great opportunity to spend time with the whole family - and why not find outdoor activities since we are confined to the classroom and the office most of the day? Indonesia has number of zoos that are ready to be explored by both parents and their children.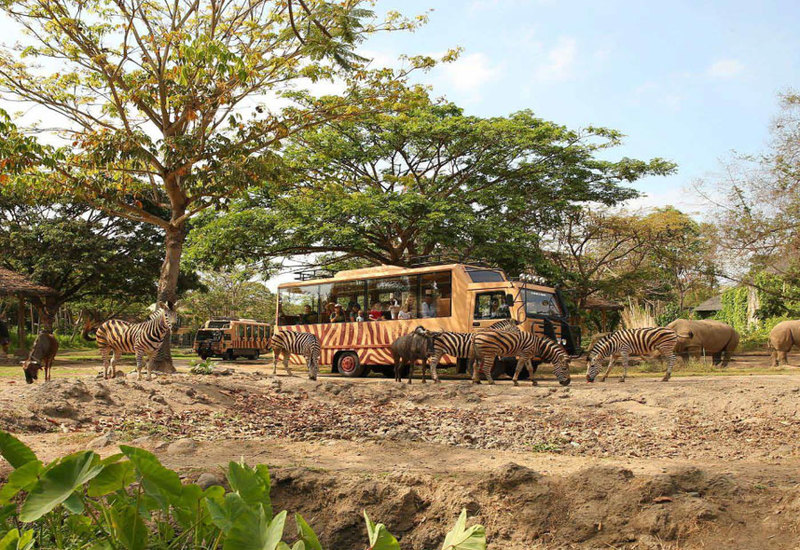 "Visit the Zoo Day", celebrated each year on 27 December, gives you the opportunity to get close to some of the most intriguing and engaging species on the planet and learn more about animal behaviour and how to protect vulnerable animals from extinction. Children may also understand better that it is important to treat animals and care for them with compassion and kindness.
To commemorate "Visit the Zoo Day", NOW!Jakarta has compiled a list of zoos in Indonesia that offer various activities and programmes, which help the kids learn from the wildlife.
Batu Secret Zoo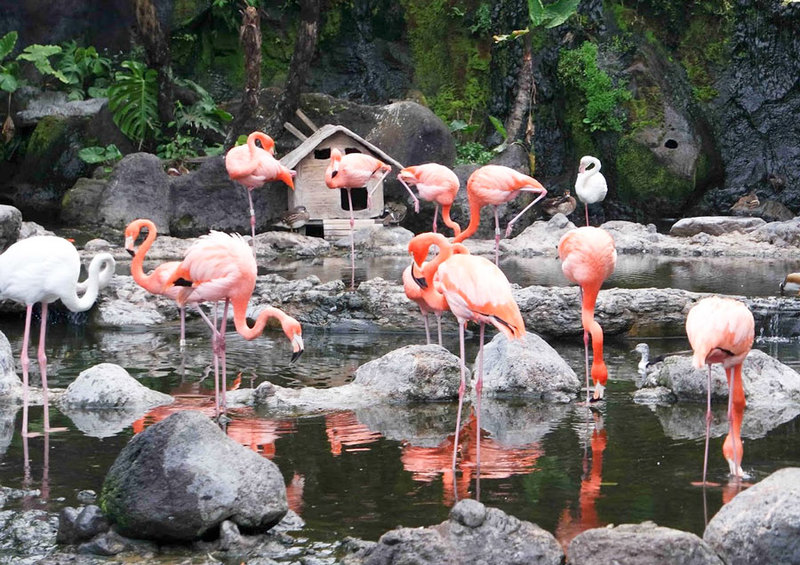 Batu Secret Zoo ranks among the most popular zoos in Indonesia and is frequently used for study tours and group visits. Located in Batu, Malang, East Java, the zoo is especially interesting for children because they can see living animals and rare species in different habitats. The animals at this zoo come from all around the world, from the Himalayas to the Pacific Ocean.
At Batu Secret Zoo, the animals have their own territories, such as monkey island, nocturnal house, reptile garden, secret zoo, aquarium, savannah, tiger island, and many more. Moreover, the zoo also features entertainment rides like the waterpark, fantasy happyland and river adventure. The Baby Zoo invites children to feed the baby animals and play with them. Here, they can also encounter the smallest monkey in the world, the Pygmy Marmoset, which is native to rainforests of the western Amazon Basin in South America.
Safari Park Bogor
The oldest Taman Safari in Indonesia, as the front face of conservation land for animals in Indonesia and the world, is located in Cisarua, Bogor. Taman Safari Bogor (Taman Safari I) does not only serve recreational purposes but is also used for animal research and conservation projects. It is home to more than 2.500 animals which live in groups in natural habitats: Bengal tigers, Malayan sun bears, giraffes, orangutans, hippos, zebras, cheetahs, elephants, and Komodo dragons can all be found here. For a small fee, guests can take photographs with baby lions, tigers, orangutans, and leopards.
The majority of the species represented are Indonesian. Visitors are encouraged to drive through the park and it is possible to come within touching distance of most of the animals. On special occasions, the guests can take photographs with baby lions, tigers, orangutans, and leopards and watch animal shows. For those who who want to stay in the park overnight, bungalows and camping sites are available for guests. Another Safari park in Prigen, East Java has the same collection of animals as Bogor Safari park.
Bali Safari and Marine Park
Bali Safari and Marine Park in Gianyar, Bali, also belongs to the Taman Safari Indonesia group and houses more than 100 species from land and sea animals, including the rare Bali Mynah, or Bali starling.
A unique feature of Bali Safari and Marine Park is the opportunity to explore the area by riding on the back of an elephant and interact with animals up close at the Animal Encounter space. It is also the place where visitors can experience adventurous fine dining moments surrounded by lions, meerkats, and porcupines at the Tsavo Lion Restaurant.
Bali Safari offers a Night Safari, special performances like Bali Agung Show or Kecak Masterpiece at the Bali Theater as well as fun-filled adventures at Water Park and Fun Zone. Visitors who can't get enough of the animals can stay at Mara River Safari Lodge, a safari-themed resort that offers a truly unique living experience towards a landscape inhabited by wildlife.
Ragunan Zoo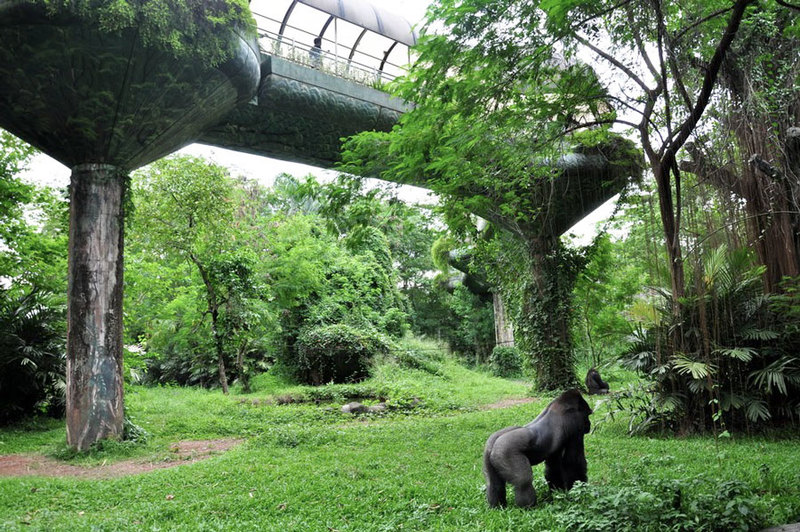 Jakarta's Ragunan Zoo was Indonesia's first zoo and also one of the oldest in the world. It was first opened in 1864 by Vereneging Planten en Dierentuin of Batavia (Dutch East Indies flora and fauna lovers organization), which formerly had its headquarters in the Cikini area in Central Jakarta. Located on 140 hectares of land, the zoo contains a total of 3,122 animal specimens, including birds.
The zoo is home to The Schmutzer Primate Centre, an observation and research centre focusing on primates such as gorillas, chimpanzees and orangutans. Ragunan is also very popular among families because it includes a Children's Zoo, a playground and a number of different rides on its premises, alongside the Sunday pony cart and boat rides on Ragunan lake. For many Jakartans, a visit to the zoo is a short escape from the bustling city.
Gembira Loka Zoo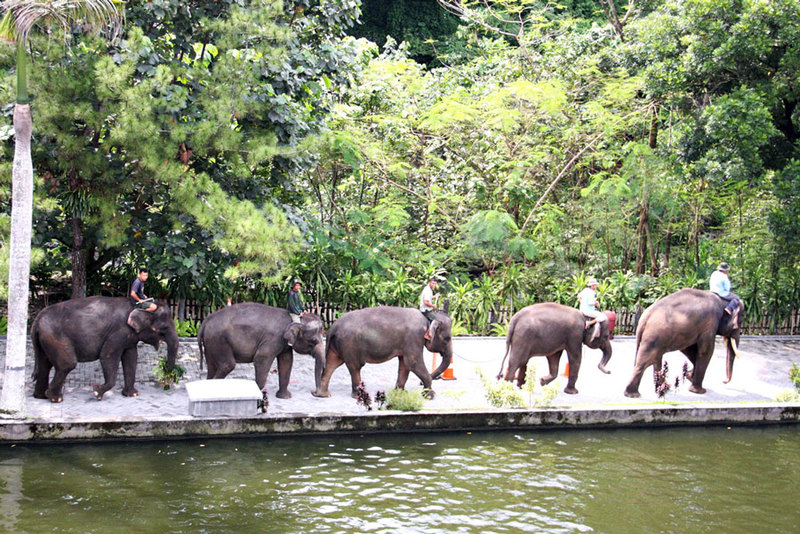 Allegedly, Gembira Loka Zoo is the most kid-friendly zoo in Indonesia: it is well known for its Petting Zoo and the camel and elephant rides for kids, as well as its fish therapy and pond for catching fish. Kolan Sentuh (Touching Pond) was especially created for the little ones - here, they can experience unique moments by getting to know the variety of aquatic species.
Located in Kotagede, Yogyakarta, Gembira Loka not only attracts kids, but adults as well. The zoo also provides facilities for people with disabilities and hands out Gelang Anak (Kids Bracelet) to the children so they can't get lost. They can also acquire the membership card "Kartu Sahabat Satwa" (Animals Friend Card).