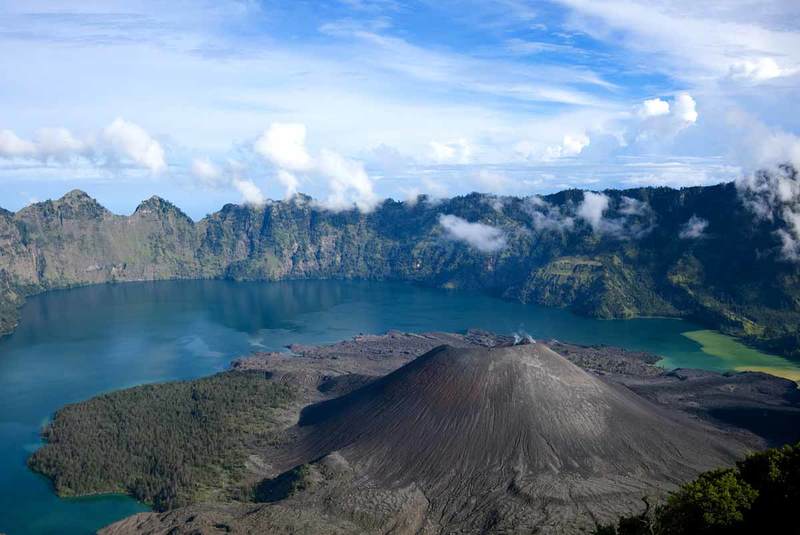 As the borders reopen and the resorts dust off their pool chairs and polish their glasses, we thought we would take a broad and hopefully meaningful look at what Indonesia has to offer domestic tourists as well as international visitors, who, after all, may or may not return in their droves, until the "all clear" is sounded. Whatever that is!
The much quoted 17,000 islands in the Indonesian Archipelago are just so extraordinarily blessed with attractions of all sorts that unless you are looking for a skiing holiday or a London theatre outing, Indonesia has just about everything else. But what are the mid-to-upper end Indonesian travellers actually looking for? Are they interested in their own heritage and history? Are they now bravely heading to the mountains and the forests to trek and discover the flora and fauna of their native land. We think probably the answer is yes, so where should they go?
The Ministry of Tourism and Creative Economy thinks it knows where the international visitors should go and created their list of The 10 priority tourist destinations (DPP) that have to be developed and promoted to take the pressure off Bali and to share the bounty of the visitors spending to other parts of the country. Here's their list, do you agree that these are the best places to visit ? Have you been to them all?
Lake Toba, North Sumatra; Tanjung Kelayang, Bangka Belitung; Thousand Islands or Seribu Islands, Jakarta; Tanjung Lesung, Banten; Borobudur, Yogyakarta and Central Java; Bromo - Tengger - Semeru, East Java; Mandalika, Lombok, West Nusa Tenggara; Labuan Bajo, East Nusa Tenggara; Wakatobi, Southeast Sulawesi; Morotai, North Maluku.
Lets take a look at these in turn and see what they have to offer. What is their principle attraction? Are they family friendly ? Do they have really good hotels and restaurants? Are they easy to get to? Do they offer enough to occupy you for a day, or a week, or a month? Are they following sustainable principles, with good waste and water services? Is the local culture preserved and promoted? There are some serious questions to be answered! Which sadly all the destinations have not yet answered.
1. Lake Toba
Lake Toba is an extraordinary natural wonder of the world. This enormous crater lake has an island almost the size of Singapore in its centre and at over 1,145 square km, and a depth of 450 meters, Lake Toba is actually more like an ocean. This is the largest lake in Southeast Asia and one of the deepest lakes in the world. Toba is a place to sit back, relax and absorb some beautiful pristine scenery. As the lake sits 900 meters above sea level, therefore the climate here is cooler which gives a well-needed break from the heat.
To discover the area quickly why not do as the locals do by hiring a motorbike to explore? If you're on Samosir Island, take the day to explore by taking a drive on the road running around the edge of the island. Although rough and unpaved in places, this road offers some spectacular views of the lake from the highest points on the island. If you're staying in the popular village of Tuk Tuk on Samosir, the best way to get around is just to walk.
There are many ways to enjoy Lake Toba's breathtaking natural wonders. Many people said that kayaking in Lake Toba is a once-in-a-lifetime-experience. You can also savour the cool breeze from around the lake by glamping (glamorous camping) on The Kaldera Nomadic Escape. Located on Sibisa, Ajibata Sub-district, Toba Samosir Regency, you can immerse yourself in nature without having to bother with the common hassles of conventional camping with its luxurious facilities such as Bohemian-style tents, bubble tents, eco pods, and also an amphitheater with a capacity of 300 people.
Located on the island of Samosir, the traditional village is protected by surrounding barriers of earthen ramparts with bamboo fencing and trees. The village has many unique and authentic traditional houses, especially from Tomok, which consists of a row of massive wooden houses with striking saddle-shaped thatch roofs made of sugar palm fiber (called ijuk).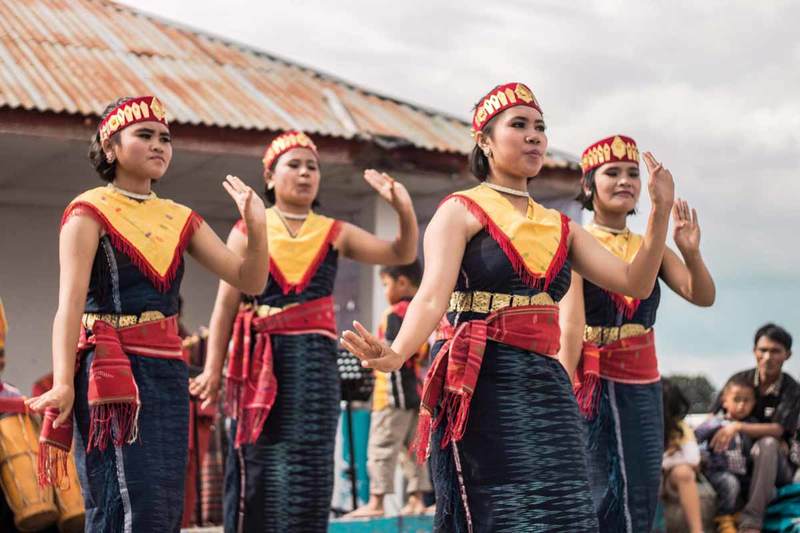 The local Batak people are widely known for their festive culture, with their Tor-Tor Dance considered to be the most elegant. This traditional dance is usually performed in celebrations such as harvest time or a wedding ceremony. However, according to history, Tor-Tor Dance is used in a ritual to invoke spirits and 'walk' them into the stone statues, which were erected as a symbol of the ancestors.
Also, there is a wooden puppet called Sigale-gale, which has become a tourist attraction in Samosir Island because of the mystical value within the myth and belief surrounding the puppet itself. The locals believe that Sigale-gale can wail and dance by itself without music. Some also said that Sigale-gale can only be placed in a coffin. This statue is also commonly used in family death ceremonies in the Samosir area because the Sigale-gale dance is believed by local residents to deliver the spirit of the deceased to the afterlife.
Those looking for souvenirs might want to take a look at Ulos, a meticulously handwoven textile which not only functions as clothing, but also is a significant status symbol, serves as a precious heirloom, or can be a ceremonial gift during a human's life cycle from birth and wedding to death.
There are also authentic wood carvings that you can get in the souvenir shops. Don't forget to also buy the delightful Arabica coffee beans called Sumatra Mandheling for all of you coffee-aficionado.
Sounds pretty good doesn't it? A mixture of nature and culture, with some unique shopping thrown in. Access is better these days too with a new road from the airport in Medan. Worth exploring.
2. Tanjung Kelayang, Bangka Belitung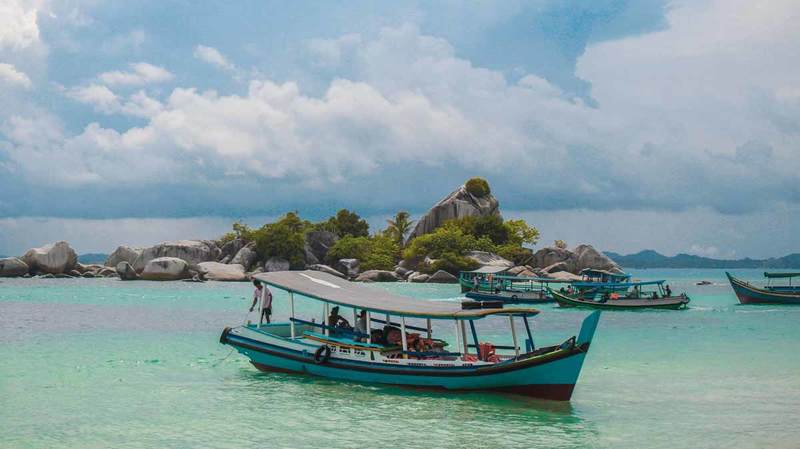 Flanked by the Gaspar and Karimata Strait, off the eastern coast of Sumatra, Belitung is a beautiful island blessed with magnificent landscape, divine beaches, and outstanding scenery. The coast of Tanjung Kelayang, in the northern part of the island, is the heart of Belitung's splendor.
Once a secluded getaway, Tanjung Kelayang is now evolving into a vast integrated resort following the government's policy that designated the area as a 324 hectare Special Economic Zone. Here, pearly white sandy beach, unsullied sea, await but what makes it truly unique is the formation of the fascinating boulders that beautifully decorate the beach. These huge slabs of granite extend to the sea and they seem to have been strewn here by the hands of mother nature. Some of these boulders even resemble animal silhouettes, notably the shape of a swallow or kelayang, hence the name.
Completing the scene, thematic hotels and exclusive villas are continuously being developed to cater to increasing numbers of visitors. An integrated transportation system is planned to enable exploring every inch of the area with ease. Hopping to nearby islands should also be effortless. Aside from its amazing natural wonders, you will also get the chance to explore Belitung's unique culture and experience the friendliness and warm hospitality of its local people.
The most convenient way to reach Tanjung Kelayang is by flying to the H.A.S Hanandjoeddin International Airport in Tanjung Pandan, the capital city of Bangka Belitung Province. There are many flights that connect Jakarta, Palembang, and Batam to Tanjung Pandan.
While there is no denying the natural beauty of the island, the plans to develop 300h into an integrated tourism area make us a bit concerned so probably the best time to go is now, before the crowds return!
3. Thousand Islands or Pulau Seribu, Jakarta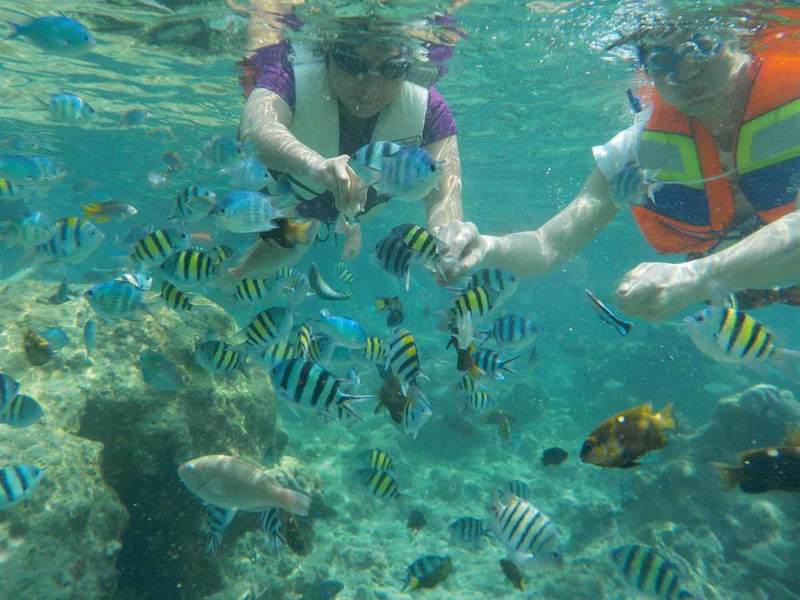 "Kepulauan Seribu" literally meaning: the Thousand Islands, yes, the same as the popular dressing we put on salads! Here, in fact, this is the name given to the many tropical islands scattered in the Bay of Jakarta.
But only very few people know, that there are exactly 110 islands that together form a district, encompassing the Pulau Seribu National Marine Park in the province of Jakarta. This cluster of islands forms a splendid nautical getaway that ranges from a mere half-hour to a three hours' boat ride from the north coast of the capital city. And it is this "instant escape' that certainly makes this a popular destination for city folks.
Here, around 20,000 people live on 11 islands only, while all others are either uninhabited, are privately owned or are restricted nature sanctuaries. The islands were a snorkeling haven and watersports playground in particular for the domestic tourists that throng to the islands to have fun under the sun, but diminishing water quality has dampened that a bit. Here is a list of islands that are exciting to explore and to have fun with the whole family, starting from the closest to the outermost islands. One rule of thumb to remember is that the further from the Jakarta coastline your island is, the more likely you are to have clear unpolluted waters- and vice versa!
Pulau Pelangi or the Rainbow Island is 70 kilometers away from Marina Ancol, and is shady with greeneries and coconut trees: a snorkeling paradise with its transparent crystal clear water. You can also ride Alaska, a semi-submarine boat to experience a new way of peeking into the underwater garden (maybe now not available…) Exciting banana boat rides will just throw you away with the biggest smiles and exhilaration. Rest and relax in thatched-roof bungalows and panoramic shores. There is local fresh seafood in its floating restaurant. Enjoy your barbeque night under the islands twinkling starry skies.
Pulau Macan or Tiger Island attracts honeymooners as an eco-tourism destination, famous for its romantic huts. Here huts are built in natural style, so that you may truly feel as if you are on a secluded private island away from civilization. Some of the huts are so positioned to allow visitors to catch the best sunset view. You can even plunge into the clear ocean waters just a few steps from your comfy bed. Located 1.5 hours away from Marina Ancol, Pulau Macan offers exciting watersports such as canoeing, windsurfing, snorkeling, and diving.
Pulau Putri belongs among the islands furthest away from the city of Jakarta. With clear waters, Pulau Putri has watersports activities, glass-bottom boats, and their many other attractions. Pulau Putri welcomes visitors every day with its fine beaches and an array of sea adventures. A glass tunnel is a special feature of the island, where visitors can freely watch the stunning underwater life without even getting wet. A large aquarium display and water slides must be one of the many exciting activities to enjoy here. Cottages with complete facilities including meeting rooms and tennis courts are well maintained to serve guests. Life on the seabed is also waiting to be admired by sea walkers, while others prefer to snorkel and dive around the island.
This is just a handful of the islands, for the full guide to the Thousand Islands please visit this article here.
Most islands are reached by speed boats that leave from Marina Ancol. At the end of this pandemic, best to check what facilities are still available prior to booking.
4. Tanjung Lesung, Banten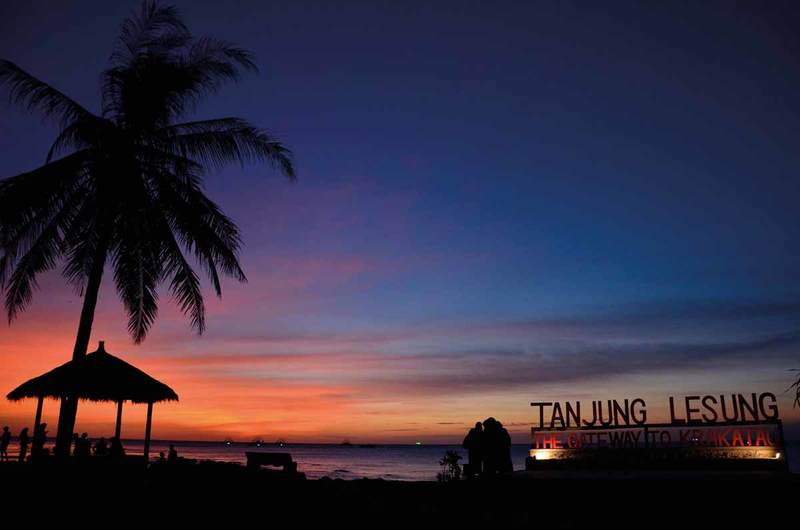 Located on Java's most western coast in the district of Pandeglang in the province of Banten, the Tanjung Lesung resembles the Lesung, which in the local Sundanese language means the receptacle for rice pounding. Tanjung Lesung is a developing integrated beach resort for recreation and hotels overlooking Mt Anak Krakatu, all that is left of the once-mighty Krakatau volcano. This huge 1,500 hectares area of Tanjung Lesung has been developed by the Banten West Java Tourism Development Corporation (BWJ) since 1996, patterned after the famed Nusa Dua Resort in Bali. The resort is envisaged to contain top range hotels and restaurants, a convention hall, a number of golf courses, marina and theme park.
Today, Tanjung Lesung offers a good place to lay back and immerse oneself in the beauty of nature found along the vast stretch of soft white sandy beaches, clear and calm blue waters, and fresh tropical breezes. The 15 km shoreline is the perfect place for various beach activities , but the magnificent scenery of Tanjung Lesung also lies beneath the surface. Beautiful coral reefs, decorated with colourful fish and seafloor dwellers make this a good spot for snorkeling and diving. For those who enjoy the sensation of reeling in the big fish, there are many fishing spots that await off the coast.
From the capital city of Jakarta, the cape of Tanjung Lesung is approximately 160 km away and can be reached by car or bus in about 3-4 hours. The roads are in relatively good condition with beautiful sceneries at some spots. From Jakarta, you can take the Jakarta-Merak Toll Road, and take the exit of East Serang. After passing Serang, the road will take you to the town of Pandeglang, Labuan, and eventually arrive at Tanjung Lesung.
5. Borobudur, Yogyakarta and Central Java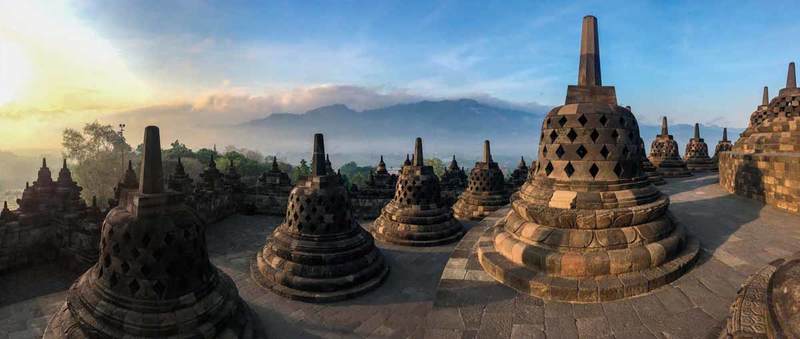 Yogyakarta, together with its twin city Surakarta (Solo), is the cradle of civilization on Java. This city was the seat of power that produced the magnificent temples of Borobudur and Prambanan in the 8th and 9th centuries and the new powerful Mataram kingdom of the 16th and 17th century.
Yogyakarta was known with the slogan of "Jogja The Never ending Asia" for its endless appeals. Today, it is also renowned as " Jogja Istimewa ", a tagline that elaborates its special values.

This city is one of the foremost cultural centers of Indonesia. From strolling through the living museum of The Keraton (Sultan's Palace), to hanging out at the famous Alun Alun, to watching silversmiths produce amazing jewellry at Kotagede and maybe try a splurge shopping up at Malioboro road.
Chasing sunrise in famous temples like Prambanan and Borobudur in the neighboring town of Magelang, are only some of the many more ways to never get bored in this relatively small yet bustling city.
Located on the island of Java, the magnificent Borobudur temple is the world's biggest Buddhist monument, an ancient site widely considered to be one of the world's seven wonders. The temple sits majestically on a hilltop overlooking lush green fields and distant hills. Built in the 9th century during the reign of the Syailendra dynasty, the temple's design in Gupta architecture reflects India's influence on the region, yet there are enough indigenous scenes and elements incorporated to make Borobudur uniquely Indonesian.
It covers an enormous area, measuring 123 x 123 meters. The monument is a marvel of design, decorated with 2,672 relief panels and 504 Buddha statues. The architecture and stonework of this temple has no equal. And it was built without using any kind of cement or mortar! The structure is like a set of massive interlocking Lego blocks held together without any glue.
The temple has remained strong even through ten centuries of neglect. It was rediscovered in 1815, buried under volcanic ash. In the 1970's the Indonesian Government and UNESCO worked together to restore Borobudur to its former majesty The restoration took eight years to complete and today Borobudur is one of Indonesia and the world's most valuable treasures.
The temple is decorated with stone carvings in bas-relief representing images from the life of Buddha. Commentators claim that this is the largest and most complete ensemble of Buddhist reliefs in the world, unsurpassed in artistic merit.
Prambanan Temple
Again located in Central Java, Prambanan Temple is one of the largest Hindu temples in Southeast Asia. Constructed in the 9th century, this compound holds several towering structures dedicated to the three great Hindu divinities, Shiva, Vishnu and Brahma. These awe-inspiring spires are decorated with stone carvings depicting the Indonesian version of the Hindu epic of Ramayana.
The Dieng Plateau was tectonically formed after an eruption, this plateau is a caldera situated almost 2000 meters above sea level and is considered amongst the best Indonesia tourist places. This marshy plateau, known as Dieng which means abode of God, is one of the best places to visit in Indonesia. Home to a myriad of smaller temples , this is a mountainous, almost mysterious place to drive around discovering new treasures.
This whole area has been a very popular destination for domestic tourists for many years but still has the ability to surprise and delight and is well worth a second-or third- look!
6. Bromo-Tengger-Semeru
Tucked within East Java, Bromo Tengger Semeru National Park is an ethereal yet barren wonderland of volcanic calderas seemingly continuously surrounded by smoke and clouds. The park gets its name from the merging of the Hindu Tengger people and the two mountains found in the park – Mount Bromo and Mount Semeru. The latter is the highest mountain in the Java region, and one of the most active volcanoes in Indonesia.
The draw here is less about wildlife and more about the scenery, yet there are still some interesting animals to be seen, such as Java rusa deer, marbled cats, wild pigs, and the occasional leopard. The best part about a visit to this park is the chance to climb a volcano at sunrise for some of the most exceptional views across this otherworldly landscape.
For those who wish to climb this still-active volcano, a permit from the national park authority is required, and you'll only be allowed to ascend when the mountain isn't erupting. Mount Bromo is another prominent landmark in the park, characterized by its often-billowing collapsed crater peeking out above the lush lowland valleys.
Also located in East Java, the Trowulan Archeological Site has been placed on the tentative UNESCO list as 'the only city site of the Hindu-Buddha classical age in Indonesia that can still be found'. Allegedly the old center of the Majapahit Kingdom, visitors can discover historic temples, pools and structures here, just as many historians have done as they eagerly put together the jigsaw of Indonesia's history.
There used to be an absolutely wonderful experience availbe when visiting Bromo , a pre-dawn horse ride across the plain which left you excited and intrigued. I believ this has now been replaced by a fleet of 4WDrive vehicles which have taken the magic away in favour of comfort. But the area is a definite must-see destination.
7. Mandalika, Lombok, West Nusa Tenggara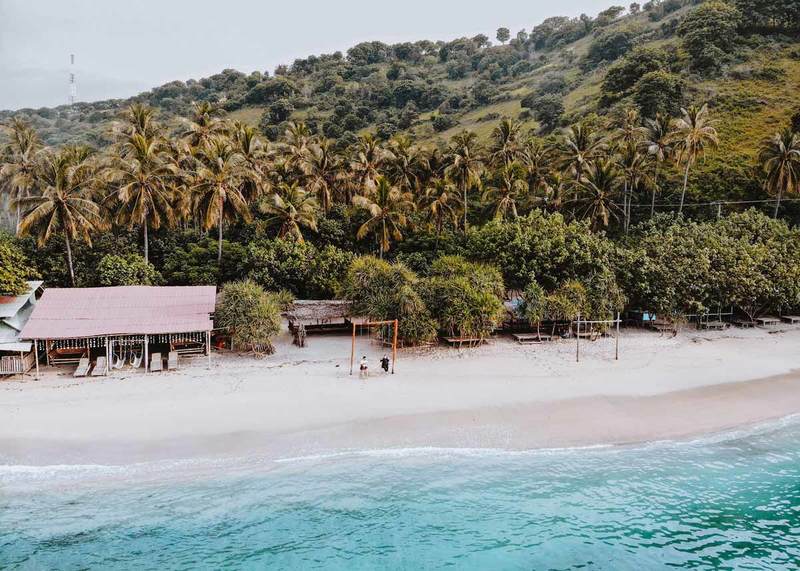 An increasingly popular alternative to overly commercial Bali, Lombok and its offshore coral-ringed Gili Islands are real tropical paradises. Here, you can enjoy all the appeal of Bali before tourism took over–surfing hotspots, uncrowded beaches, and magical waterfalls tucked within steamy jungles, of which Tiu Kelep Waterfall tops the list.
Backpackers head to Lombok in search of adventure. This is likely because its volcano-topped jungle provides for a great trek surrounded by unforgettable scenery. If you're planning on hiking the Gunung Rinjani volcano and its photogenic crater lake, make sure you're fit and have booked with a reputable guide–it's by no means a walk in the park!
There's also a fantastic nightlife scene when the sun goes down on the satellite islands of Gili, particularly Gili Trawangan. Those in search of culture won't be disappointed either–the markets in Mataram are a vibrant place to pick up souvenirs while mingling with the locals.
Along the south coast of the island lies a long and wide stretch of beautiful white sand beach facing the glistening Indian Ocean. On the background are lush green hills and mesmerizing landscapes. This is Mandalika, once a surfers' best-kept secret, now it has emerged as the island's proposed capital of leisure.
The special tourism economic zone boasts vibrant bars and nightclubs, a motor racing circuit, a water park, luxurious hotels and resorts, fascinating golf courses, rejuvenating spas, and plenty more; there's everything for everyone at this 1,250-hectare resort. The tourism industry in Mandalika is trying very hard to equal its neighboring island, Bali.
Mandalika is also conveniently located near some of the most outstanding beaches. These include Tanjung Aan, Kuta, Gerupuk, Serenting, and Seger Beach. From the top of the Merese Hill and Batu Payung Beach, you are presented with some of the most amazing panoramas of Lombok. All kinds of fun water sports activities await at Kuta Beach. Those who enjoy swimming, surfing, and fishing can head to Gerupuk Beach, while those who prefer peace and serenity can head to Serenting Beach. For a one of a kind cultural experience, head down to Seger Beach during the annual tradition of Bau Nyale Ritual and join in the local festivity you won't find elsewhere.
While the area is outstandingly beautiful , we are puzzled at the government's insistence to build a Moto GP circuit in the resort bringing the world's noisiest sport to the most tranquil and laid back island. So please check the racing calendar to make sure there is no competition before booking. Unless you are a fan of course!
8. Labuan Bajo, East Nusa Tenggara

On the westernmost tip of the Island of Flores sits the town of Labuan Bajo. It lies peacefully, with many wonders waiting to be explored. Labuan Bajo was only a small fishing site, but flourished to become the gateway to many exotic destinations in East Nusa Tenggara. The extraordinary interest among travellers lies in Komodo Dragons or locally called ora. It is a valuable alluring factor, showcased in its own national park.
The Komodo National Park was listed as UNESCO's World Heritage Site in 1991. Both on land and underwater, it is home to fascinating wildlife. The park consists of Komodo Island, Rinca Island, Padar Island, and numerous smaller islands around.
Labuan Bajo is known as the city of sunset. You can find plenty of out-of-this-world scenic views of the spectacular sky.
There are some interesting destinations that you can discover inside the city. The Mirror Cave is located only 4 kilometers away from Labuan Bajo. It is said that Dutch archaeologist, Theodor Verhoeven, who believed Labuan Bajo was once located underwater, founded this cave in 1951. The local name for the cave is Goa Batu Cermin. You can see the reflective stones shine at you in some parts, hence, the name.
Have you ever swam in a cave-lake before? Here's a chance to try it in Rangko Cave. Nestled in Ranko Village, this natural wonder presents its blue water and sunlight shining directly towards its cave lake. Their stalagmites will surely amaze you as well.
Feel the romance with its stunning landscapes. Wooden cottages with thatched roofs are camouflaged by shrubberies and towering trees up in the sloping township. They overlook an idyllic harbor, creating perfect elements of an unforgettable experience.
Labuan Bajo can be that ideal getaway with choices of land and sea to explore for some adventurers. Many like the liveaboard experience, where you get to live onboard the spectacular phinisi boats for several days, visit gorgeous islands and dive into the stunning wonders of the sea.
One of the most famous islands to visit during your liveaboard trip is Padar Island. With its outstanding panorama, Padar Island is swiftly becoming a new favourite. It showcases rolling hills and rugged volcanic mountains.
There are three majorities of ethnic groups, namely the Manggarai, Bima, and Bugis. People coming from other parts of Flores, like Ende, Ngada, Maumere, live side by side with them. You can meet some of the locals in their beautiful village of Labuan Bajo.
9. Wakatobi, South East Sulawesi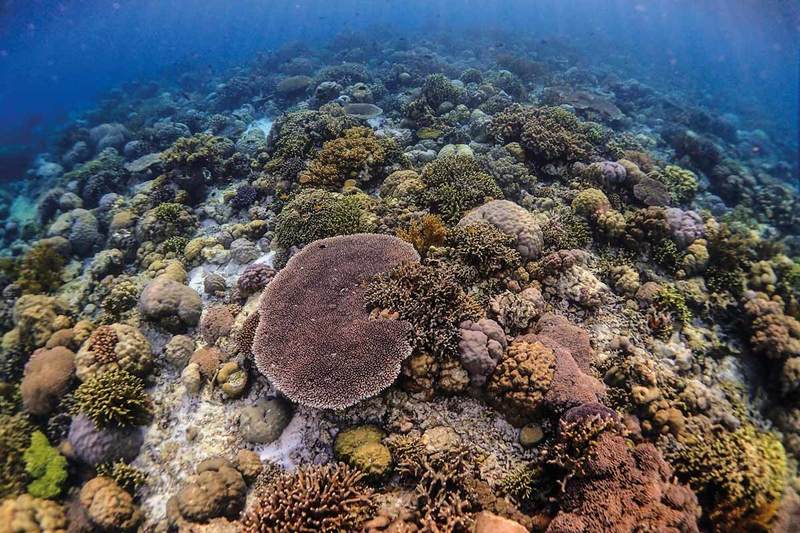 Wakatobi is widely recognized as having the highest number of reef and fish species in the world. The islands are also famous as the largest barrier reef in Indonesia, second only to the Great Barrier Reef in Australia. Here can be found fringing, atolls and barrier reefs and offer more than 50 spectacular dive sites easily accessible from the major islands. This is the habitat of large and small fish species, the playground of dolphins, turtles and even whales. Wakatobi alone is said to have 942 fish species and 750 coral reef species from a total of 850 of world's collection, which comparing with the two world's famous diving centers, the Caribbean Sea only has 50 species with 300 coral reef species in the Red Sea, in Egypt.
Due to its magnificent underwater life, Wakatobi is fast gaining worldwide attention for its quality dives that can be made by beginners to professionals. Aside from its dive sites, Wakatobi has many superb beaches. The conservation group "Operation Wallacea" has been very active in this marine park, conducting underwater research and conservation. During the Sail Wakatobi 2011 in August, the Marine Laboratory on Hoga Beach by Kaledupa was officially inaugurated. The District capital of Wakatobi is Wanci on Wangi-Wangi. Since the opening of the Matohara Airport on Wangi-Wangi, these remote islands are now more accessible and can be reached by flights from Jakarta or Makassar. There is also another landing strip on Tomia island, which receives charters from Bali.
Xpress Air is the only regular airline that flies from Jakarta to Bau-Bau, in Southeast Sulawesi, and continues to land on Wakatobi's Matohara Airport on Wangi-Wangi. From here you must take a boat to Wakatobi.
10. Morotai, North Maluku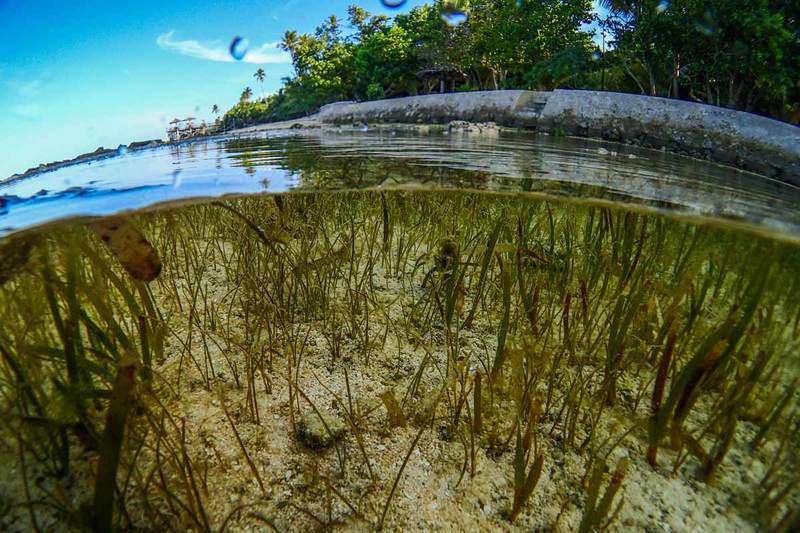 Located north of the larger island of Halmahera in the province of North Maluku, the island of Morotai has a number of great beaches and interesting diving spots. The largest town here is Daruba in the south. To Morotai's north are the Philippines, to its east the Pacific Ocean. Not much remains to be seen from those hectic World War II days, where Wakatobi was a centre of US military activity, except for a number of interesting wrecks to be explored underwater.
A lone statue of General Douglas MacArthur on the island of SumSum near Daruba serves to remind following generations that this famous general, best known for his words "I will return", once made Morotai his military base.
Nearby at Kao Bay in Halmahera a half submerged Japanese wreck named the Tosimaru can still be seen from shore. A shack filled with memorabilia of World War II collected by a private citizen and known as the Morotai Museum can be visited to remind visitors of those terrible war days, which will hopefully never occur again on this planet.
Well there you have it. A glimpse of the far-flung delights of the world's largest archipelago. Does anywhere take your fancy? There is a great and understandable emphasis on the marine side of tourism since it comprises the greater part of the nation, so perhaps its time to take those long overdue diving lessons – which could be part of your holiday! The emphasis which is definitely correct in the post-pandemic era is on outdoor adventure so perhaps we are on the right track. What ever you decide to do….have fun and stay safe !