Bali is always buzzing with new hot places arriving on the island's shores. Below is our round-up of the latest new places to look out for, as well as delicious news from some of the island's top restaurants.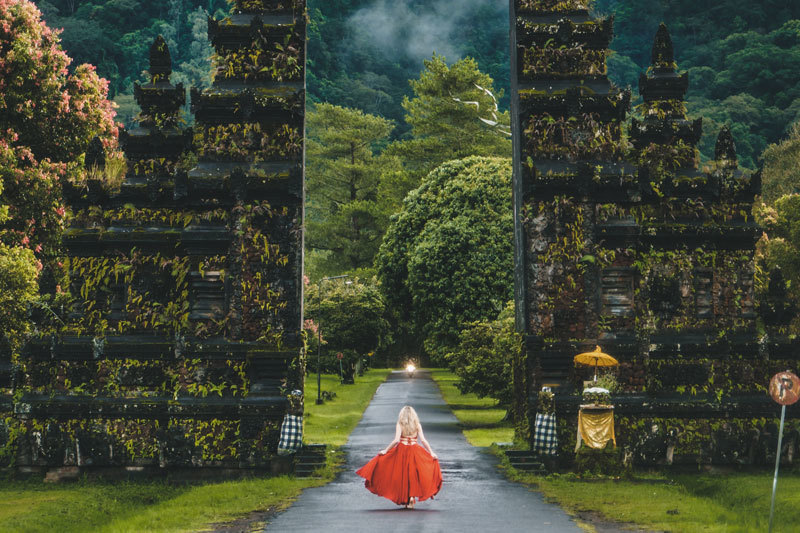 Experience a new boutique icon at Seminyak
Located in a very private corner off Jl. Petitenget, DevinSky Hotel Seminyak features 108 elegant and spacious guest rooms, offering an indulgent and delightful stay for those seeking Seminyak's hip lifestyle. All the famous boutiques, galleries, cafes, restaurants and nightlife are just within a walking distance, while the famous Seminyak Beach and Canggu Beaches are only a short drive away from the hotel.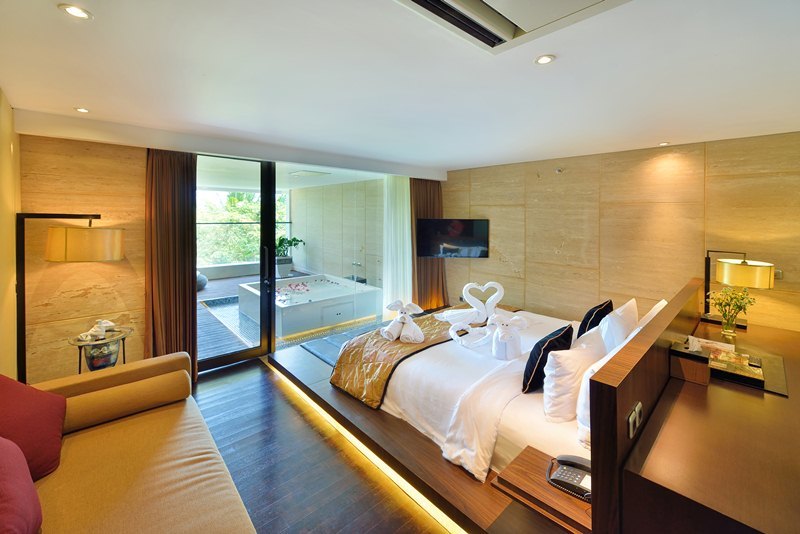 Comprising Superior Rooms, Deluxe Rooms and Suites, featuring impressive semi-outdoor Jacuzzi and Private Pool, the hotel's interiors are luxuries with a modern style. After long hours venturing the island, what we need is peace of mind and good relaxation. You can choose to enjoy some quality time witnessing a splendid sunset views at BLUSky Restaurant-Bar-Lounge or from the rooftop pool. As for the spa treatments, a special Aquatonic treatment at Nari Spa will end your day perfectly.
DevinSky Hotel Seminyak
Jl.Petitenget, Komplex Villa Kendal #35, Seminyak
+62 361 8499555
www.devinskyhotel.com
Element by Westin opens in Ubud
Standing amidst the luscious greenery in the cultural town of Ubud, Element by Westin Bali Ubud welcomes guests to encounter Bali's true enchanting rituals. Located only a few minutes drives from the Ubud centre, this property is suitable for those who desire a bit more privacy and love to surround themselves with nature. A perfect destination to enjoy the island's bountiful beauty, this smoke-free, eco-conscious resort also offers a range of healthy food and vigorous activities.
For culinary delights, enjoy an excellent farm-to-table dining experience at Andong Teras, freshly produced from the resort's own garden and local markets. The resort's tailored spa, PancaMaya Wellness, is designed to wash away stress and transport you to a world of relaxation. For those looking for a place to host a memorable gathering, their 170-square-metre Kintamani meeting room is available to welcome up to 120 people with theatre-style seating. At Element by Westin Bali Ubud, let time slip away!
Element by Westin Bali Ubud
Jl. Raya Andong #88, Petulu Village, Ubud
+62 361 3088888
www.elementhotels.com
Highly-Conceptualised Henry's Grill & Bar Opens in Kuta
Located on Jalan Raya Kartika, alongside Lippo Mall Kuta, a recently opened dining scene has finally unveiled to the public after two years of development by Aryaduta Hotel Group and Aryaduta Bali. Offering a different concept than most of the hotels on this island, Henry's Grill & Bar offers a street side independent eatery with a casual ambience, combined with a two-level air-conditioned quality restaurant where exceptional grilled meats are well-prepared.
Expected to attract not just typical Australians nearby, this 120-seat stylish eatery is also designed to draw the attention of seasoned travellers. In the kitchen, a Dutch native, Sydney de Hart is well-known with his home-style, wood-fired grill. This is one of the restaurants in Bali where you can enjoy traditionally prepared meat with remarkable interiors.
Henry's Grill & Bar
Lippo Mall Kuta, Jl. Kartika Plaza, Tuban, Kuta
+62 361 4754992
www.henrysbali.com
New mouth-watering main course at Ayodya's Octopus Restaurant
Backdropped by a colourful mosaic glass wall, chic bar and lounge, satiate your cravings in style at Ayodya's Octopus Restaurant. Inspired by an Italian authentic home-cooked taste, pair your wines and spirits with fresh antipasti and salad, wood-fired pizza, succulent pasta and delizioso desserts.
Now also serving Mediterranean cuisine, emphasising salads, pasta, premier cuts of meat and fresh seafood, Octopus Restaurant announces a couple of fresh dishes for main course from their dynamic open kitchen. Highlighting Courgette Chicken Mozzarella, which consists of chicken and mozzarella stuffed zucchini, served with mashed potato and tomato salsa. For foodies who are into seafood, opt for St. Jacques, which consist of seared scallops, snake fruit tartar with a touch of yuzu ginger sauce.
Ayodya Resort Bali
Jl. Pantai Mengiat, Nusa Dua
+62 361 771102
www.ayodyaresortbali.com
Som Chai Opens for Lunch
Located in the main street of Kerobokan, a sophisticated Thai-inspired Som Chai is now ready to greet the hungry foodies for lunchtime. Coming up with a fresh look, the restaurant offers some of the best Thai bites on the island. Equally as intriguing as the restaurant's design, Will Meyrick's culinary team presents a different menu for lunch by mixing herbs, spices, roots and leaves.
Steamed, fried or grilled, you can share a variety of light bites that suit every palate and craving. Both the presentation and the taste are an excellent experience. The last order for lunch is at 2.30 PM before they start preparing dinner. Grab your chopsticks and get ready to dig in.
Som Chai – Street Food Kitchen
Jl. Raya Kerobokan #86A, Kerobokan
+62 878 8661945
www.somchaiindonesia.com
Mums at Finns Recreation Club on Mother's Day
It is important to show our mothers how much they mean to us. At Finns Recreation Club, Sunday Mother's Day on 13 May will serve a free glass of bubbly for mum! If one glass is not enough, go for their 'buy 1 get 1 free' promo on bottles of Moet and Chandon Champagne. Make this special day a 'dishes free' affair by getting away from the home kitchen for a family day out.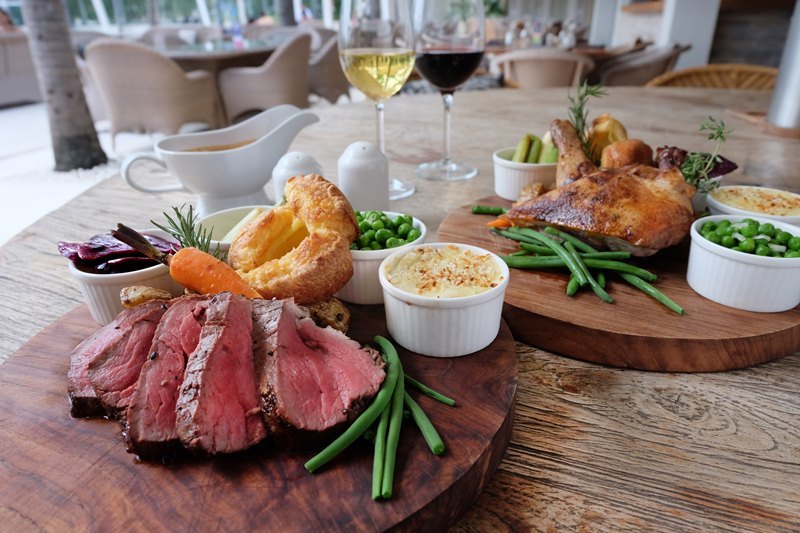 The Grown-ups can recline, relax and 'rehydrate' while the young ones wear out their energy with free bouncy castles, slip n slide, face painting, soccer and more. Live music along with footy action on the multiple screens will be available in the Sports Bar. Take this opportunity to show mum how much she matters and to give her a day she deserves!
Finns Recreation Club
Jalan Raya Pantai Berawa, Canggu
+62 361 8483939
www.finnsrecclub.com