Considering Indonesia has the planet's largest archipelago, it's a mystery why the sport of sailing has never taken off – especially as modern sailing dinghies are built in Batam by Indonesians and shipped all over the world.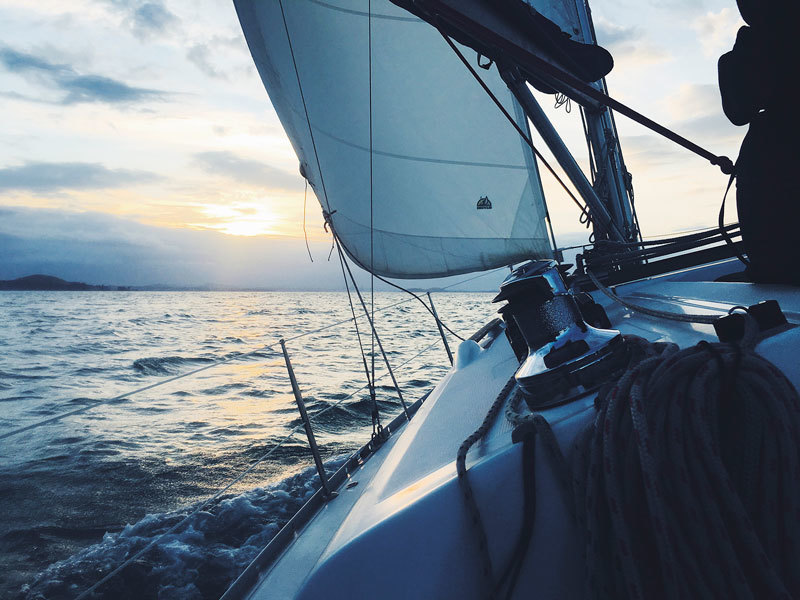 Don't' give up! Tucked away in a corner of Banten, West Java is the Tanjung Lesung Sailing Club. It's a sailing club plus. The sailing is easy to learn in mainly gentle wind conditions, and for kids of most ages - let's say from 7 to 70.
So why not test out your nautical skills and discover a talent you never knew you had? For those who are undecided, you can still enjoy the beach and a good book, bring your mountain bike or visit the nearby hotel beach club. The Sailing Club can organize boat trips to the nearby island for some good snorkeling and even day trips to Krakatau Island.
The club has a selection of Laser one man dinghies, Laser Pico two man boats and for the under 10s, some Optimists. The boat boys are great teachers, while the safety boat is always on standby. Good quality life jackets are supplied and mandatory. For the keen, you can buy a boat – there are a few second hand lasers on sale.
Cottage accommodation is well kept, with air-conditioning or just ceiling fans – your choice. The beachfront cabana offers a sensible and varied menu – local seafood of course, and lots of kid-friendly choices, something for vegetarians and the best English breakfast outside Jakarta.
Tanjung Lesung is located south of Labuan on the west coast of Java, 180 kilometres by road from the capital. The drive there is 3-4 hours from the city centre, and a lot less if you leave early in the morning. The trip is worth it – with some delightful scenery on the way.
Book by email [email protected]
Or by phone: 081385151999 (Sophie) or 081286454544 (Idrawati)
https://www.facebook.com/TanjungLesungSC/
Text & Photos by Nick Elliott