The beauty of the sleepy, historic Central Javanese town called Solo (Surakarta) has a potent charm that keeps a lot of people coming back for more. For those with a penchant for bustling metropolitan lifestyle, Solo may not fit their liking. In Solo, life is a lot quieter and more slow-paced when compared with, say, the nearby Yogyakarta. But for those who think otherwise, the tranquility and modesty of Solo are what make it ever so special.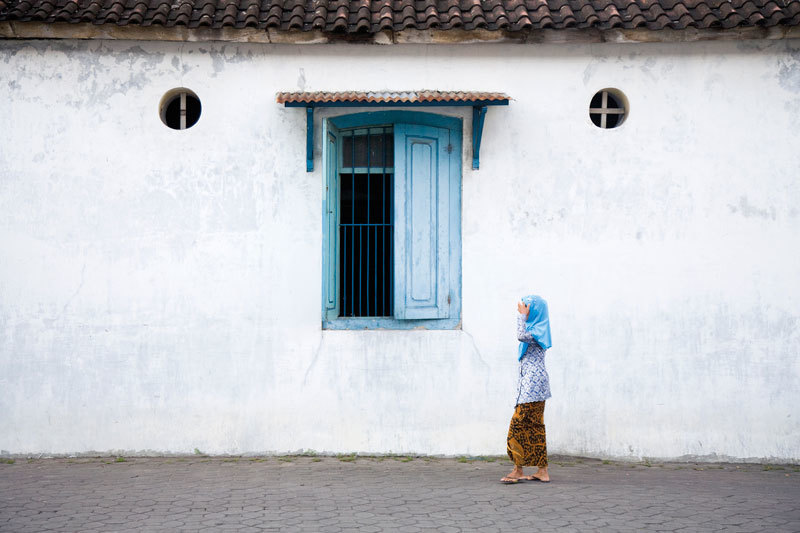 Confined within an area of 46 square kilometers, Solo is a lot smaller in scale than Jakarta, and hence blessed with much less traffic. This also makes exploring it doable within one day. Whether you're coming into town by plane or train, it's highly recommended to arrive in the morning. In Solo, early birds always get the worms. Most tourism-related activities are usually finished by three or four in the afternoon anyway, so it's advisable to get a head start.
Ask any local what to do or where to go, chances are they'll tell you, with pride, Kraton Surakarta Hadiningrat or simply known as Kraton Solo. Built in the 17th century, the Kraton or royal palace was the centre of the Surakarta royal government where the royal family and their servants resided. As a city's icon, the Kraton's original architecture has been kept in its entirety as a testament to the revered ancient royal Javanese tradition.
Today, the Kraton compound still houses descendants of the royal family. It also regularly plays host to numerous art and cultural activities, including traditional ceremonies. Pay a visit to Kraton Museum where you can learn more about the grandeur of Mataram and Surakarta kingdoms through a wide array of collections of paintings of the kings, traditional vehicles, diorama of traditional ceremonies and many more. Since the Kraton compound is quite vast, a wiser option for visitors wanting to see the most of it would be by hitching a becak ride. Pick one from a handful of becak drivers near the Kraton entrance, sit back and enjoy the experience.
Another must-do item on the checklist is making batik. There's a reason why Solo is called the city of batik. Solo batik is well known for its unique and specific patterns, and the heritage is much celebrated throughout its long history. You'll also find here an annual batik carnival that sees hundreds of artists and dancers parading through town in extravagant batik costumes. This year, the carnival will take place 14 – 15 July.
While there are plenty of shops, boutiques and workshops offering batik and anything related to the art, the most popular place to go would be Laweyan Batik Village. At the mere sight of rows of old buildings filled with batik craftsmen, one can immediately feel a special atmosphere. Get your hands dirty by using canting (painting pen filled with liquid wax as ink) and wax heaters and learn the art by joining one of the many workshops offered here. Options range from two-hour classes to five-day courses. Whichever one you pick, it's guaranteed that you'll walk away with a memorable experience.
The day wears on and your stomach starts screaming for food. Now it's time for a little culinary adventure.
Go local by trying Soto AyamGading (Jl. BrigadirJenderalSudiarto No. 75), famous for its tasty broth. Rumour has it that this is President Jokowi'sfavouritesoto joint! Other popular options include Sate KambingHj. Bejo (Jl. Sungai Sebakung No. 10), famous for its succulent mutton, and TimloSastro (Jl. Ir. H. Juanda, Sudiroprajan), highly sought after for its soupy dish made of chicken meat, egg and liver. Served with warm rice, timlo is a true Solo-style comfort food.
Continue your day by heading to PasarTriwindu on JalanDipenogoro where you can buy unique souvenirs to bring home. At this heaven for vintage enthusiasts, take your time as you peruse the hundreds of stalls spread in its many alleys. The variety of goods here is endless – from ceramics, old home phones, retro radio, wayang, puppet masks, chandeliers, desk lamps, even old money bills. Triwindu is definitely the place to go for those who like to hunt for rare, antique collections. As a caveat, though, check the goods carefully before making any purchase. Also don't be afraid to bargain in order to get the best price possible (in this case having a local friend/guide will help!)
Just like during the day, Solo after dark is equally enjoyable. Forget malls or nightclubs. In Solo, the night out is best spent outdoors enjoying cheap, if not free, entertainment.
Situated right next to Triwindu Market is Ngarsopuro Night Market, where local craftsmen showcase their traditional artwork and hawkers offer various delicious food. Open only on Saturdays and Sundays, the night market was a brainchild of then-Mayor, now President JokoWidodo. The vendors here used to occupy JalanDiponegoro, making that part of town messy and disorderly. Thanks to Jokowi's political genius, the vendors agreed to peacefully resettle in Ngarsopuro. Before long, the new location was booming with locals and tourists alike, and it has been ever since.
For a livelier option, hang out with locals at Alun-AlunKidul. In the evening, the Alun-Alun or public square is altered into a mini playground where excited children join in carnival-style games, which includes the highly ubiquitous flickering vehicles you'll find in most public squares throughout Java. Complete the experience by gobbling up some jagungbakar (grilled corn on the cob) and washing it down with a glass of wedangjahe (ginger tea) to give a nice end for your one-day journey in Solo.
A cultural treasure, Solo has various traditional and cultural events that shouldn't be missed. Here is a schedule of what is coming up in Solo in the next couple of months:
FEBRUARY
Solo Great Sale
1 – 28 February 2017
Solo's Anniversary Festival
18 February 2017
Jenang Solo RagamJenang Nusantara Festival
14 – 17 February 2017
MARCH
Mangkunegaran Performing Art Festival
17 – 18 March 2017
Solo Indonesian Culinary Festival
24 – 26 March 2017
APRIL
Hadrah Parade Festival
24 April 2017
Solo Menari (Solo Dances)
29 April 2017