Surabaya once lured mainly business travellers, but it also offers tourist attractions from well-preserved heritage sites to delectable cuisine.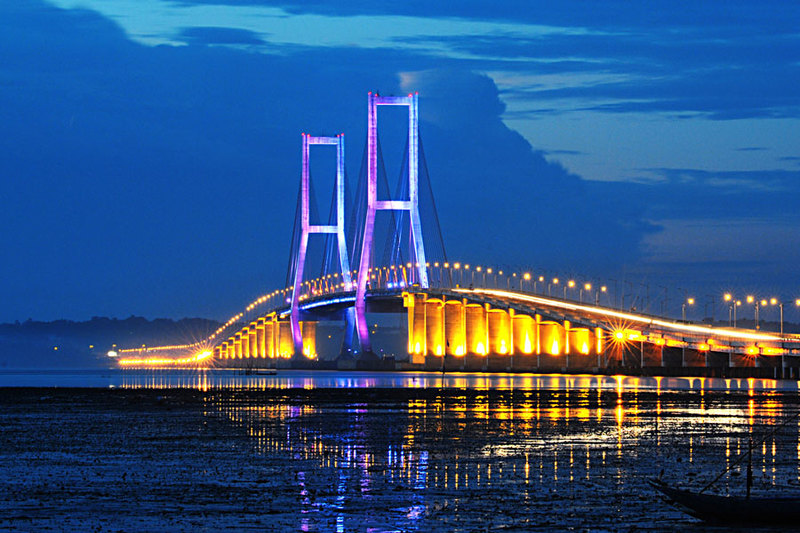 As Indonesia's second most populous city, Surabaya is often overlooked as a tourist destination due to the city being considered an unbecoming industrial wasteland. But, in recent years, Surabaya has re-emerged as a friendly city for visitors. It's much cleaner and greener than it used to be. Visitors can enjoy the sidewalks and well-manicured landscapes as well as the stunning landmarks and natural charms that make the City of Heroes more than just a business destination.
One attraction that has seen improvements is Bungkul Park located in Darmo street. Once disused, it was transformed into an inviting recreation space recently and was awarded the 2013 Asian Townscape Award (ATA) from the United Nations for the best city park in Asia. It features a green area with a fountain, children's playground, an amphitheater, skateboard track, jogging track, BMX track and a hawker centre. Visitors can also connect to the internet via the WiFi connection.
Gang Dolly, long considered the city's red-light district has since been transformed into a creative village where small and medium scale shoe manufacturers ply their trade. It is also a batik centre and there is space for local artists to display their murals, which is known as mudo or mural Dolly under Surabaya Creative Network and Gerakan Melukis Harapan (the painting hope movement).
Inspired by ideas from other regions, the local government improved the slum fishing village of Kenjeran into picturesque location filled with brightly coloured homes. Kampung Warna-Warni Kenjeran which consists of seven villages, namely Sukolilo, Cumpat, Kedung Cowek, Nambangan, Kejawan, Bulak and Kenjeran showcases tidy streets and a variety of patterns etched on the walls and roofs of residents' homes. Take in the panoramic view from the Surabaya Bridge, or use it as a backdrop for a selfie. The landscape shots are sure to beautify your Instagram feed.
Near the village, the 800-metre Surabaya Bridge that was inaugurated in July 2016 welcomes visitors to enjoy the sunset and gather with Surabayans. On Saturday evenings, the bridge features a colourful, illuminated fountain that "dances" to music for 60 minutes. Although it has become the city's iconic landmark now, Surabaya is a place for two other well-known bridges: Suramadu and Red bridge. Suramadu bridge is connected to the tiny island of Madura where people can cross over to the previously inaccessible island in about 30 minutes. Meanwhile, Indonesians will remember the Merah Bridge in the north of the city, where the Battle of Surabaya took place on 10 November 1945, less than three months after the proclamation of Indonesia's Independence.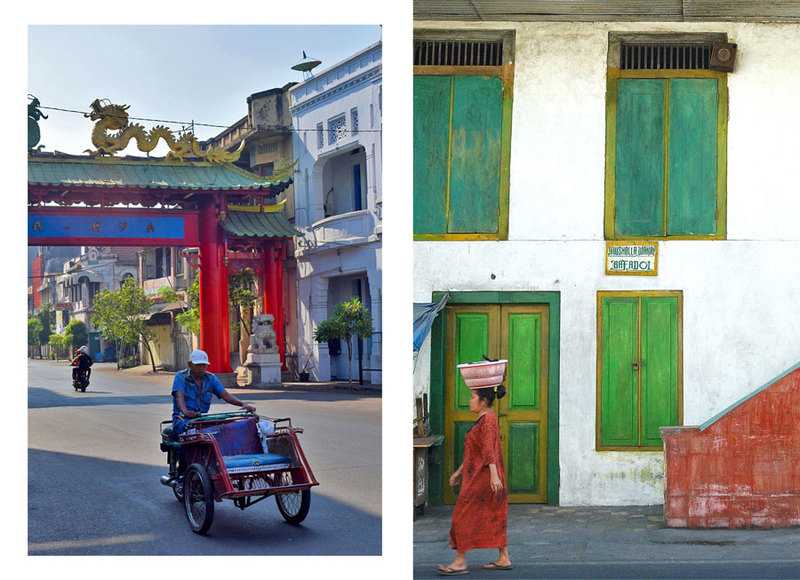 Further down the Red bridge is Chinatown. Surabaya has one of the largest Chinese communities in Indonesia which contributes greatly to the city's tourism and commercial scene. Near Red bridge, is Kembang Jepun street, the oldest and busiest area in Surabaya. It is still the real heart of the old Chinese trading quarters and business centre whose surroundings feature typical Chinese architecture. One can find different businesses here, stationery shops, banks, textile shops and other fashion outlets. After 8 pm, street food vendors converge here preparing food freshly bought from nearby markets.
Although it is considered a business city, Surabaya is also easy with kids. The House of Sampoerna is one of the tourist attractions with family. A cigarette factory with a museum attached was originally a Dutch colonial orphanage that was bought in 1923 by the founder of the Sampoerna cigarette company, Liem Seeng Tee. The museum covers the history of Sampoerna with well laid out and interesting displays for kids as well as get a view of the women rolling and packing cigarettes quickly, like watching footage of something being played at high speed. The museum also provides the SHT programme comprising a tour around North Surabaya or also known as Old Surabaya on a city sightseeing bus. It using a bus that is modeled after the tram that once travelled around the city.
Close to the heart of Surabaya, on the banks of the Kalimas river is Monumen Kapal Selam, home to the 76-metre KRI Pasopati, a former Russian submarine which was in service in the Indonesian Navy from 1962 to 1990. Kids can climb all through it to have a fun experience. Or, for a splash, go to Ciputra Waterpark to experience the adventures of Sinbad in some of the attractions, like Sirens River, Chimera Pool, Marina Lagoon, Sinbad Playground, Row Tower and Syracuse Beach.
Use this opportunity to visit some rare animals at Taman Safari Prigen in Pasuruan regency, 50 kilometres from Juanda International Airport. This site offers various activities such as safari adventure by car or shuttle bus, watch the animal show and get a few thrills at the recreation areas; roller coaster, flying bicycle, flying elephant, gokart, safari jeep, boom boom boat, dino plane, etc. Interested in staying in nature? You can choose the Jungle Camp to feel the fresh air from the slope of the Arjuna mountain. Those who choose to discover the sensation of living in a four-resort surrounded by African savannah completed with the typical wildlife like giraffe, rhino, zebra, cape buffalo, hippo and wildebeest, Baobab Safari Resort is the only one to make your journey in Taman Safari Prigen complete. The Australia zone features animals currently on loan from Australia including two wombats, wallabies, and emus.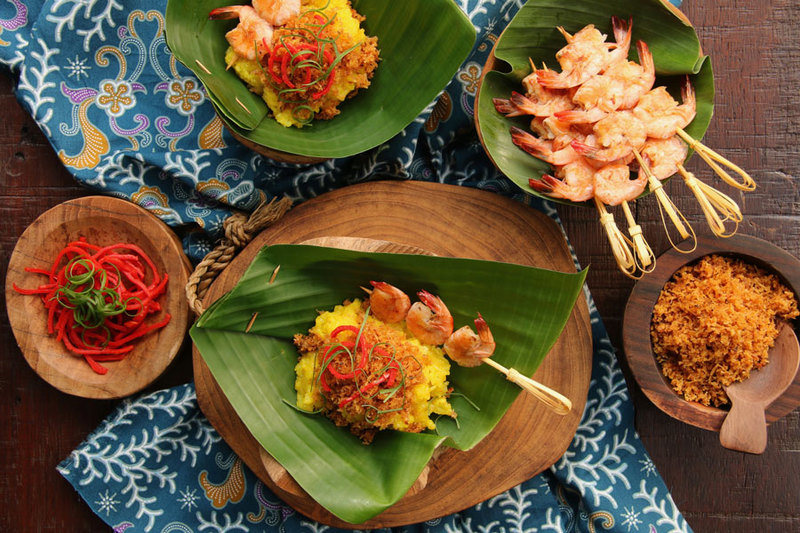 Surabaya is also known as a food-lover's paradise and visitors are invited to take advantage of local eateries which offer everything from traditional Indonesian specialties to international cuisine. There are many top dining spots, from food stalls to cafes. Visitors who start exploring in the afternoon can just head to the luxurious Majapahit Hotel for afternoon tea. The heritage building that was established even before the country came to be, spoils its guests with a wide array of tea and coffee selections as well as best canapés.
For Italian food, La Rucola Mediterranean Restaurant on Dr. Soetomo street is a favourite among diners who appreciate its romantic and cozy ambiance — and delicious pizzas, pastas, cold cuts as well the wine and cheese.
Diners looking for a five-star buffet with different options will enjoy the JW Marriott Surabaya with its outdoor stations in the semi outdoor space dominated by white, grey and natural colours which create the perfect ambiance. The thematic menu changes everyday and guests can taste Indonesian and international cuisine and enjoy the theatre of live cooking stations for pasty, gelato and pasta.