A stunning mountainous landscape, beautiful rice terraces and a unique traditional culture make the highlands in West Sumatra a popular stop on a trip through this region.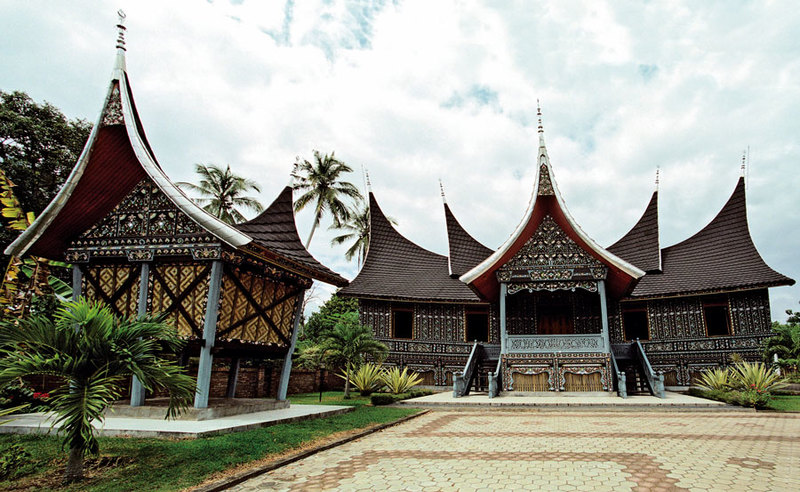 The highlands consist of three large valleys, and the bustling town of Bukittinggi, which literally translates as "high hill", is the administrative and commercial center of the whole district. The surrounding area boasts many attractions, including craft villages, reserves, the Harau Canyon and fine examples of Minang culture.
In Bukittinggi itself, a 2-hour drive from the international airport in Padang, there is much to see and entertain. The most famous landmark of the city is Jam Gadang or The Great Clock, a tower clock with a traditional Minangkabau roof built by the Dutch. Located at the town square and surrounded by food and souvenir stalls, it is the heart of Bukittinggi, where tourists and locals mingle. Across the square, one can find traditional markets where vendors sell everything from souvenirs, handicrafts and textiles to traditional snacks, fresh fruits, vegetables, meat and fish. On the other side of Jam Gadang square is the palace of Indonesia's first vice president, Muhammad Hatta. The house where he was born can also be visited and boasts a collection of family heirlooms.
Bukittinggi is surrounded by many attractions, including craft villages, reserves, the Harau Canyon and fine examples of Minang culture.
O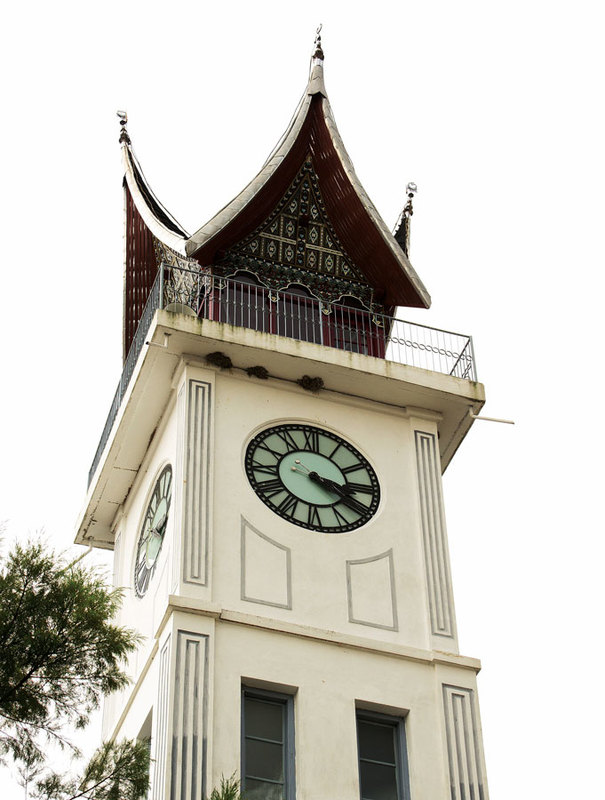 ther places of interest in Bukittinggi include Fort de Kock, which was also built by the Dutch and sits in a lush park on top of a hill. A beautiful bridge, constructed with Minangkabau architecture, connects the fort to the Bukittinggi Zoo. Inside the zoo, Rumah Gadang Baanjuang (a traditional Minangkabau house) serves as a museum that showcases the Minangkabau culture and history.
To take in West Sumatra's breathtaking scenery, visitors should head to Panorama Park. Here, they can enjoy a view of the long and steep Sianok Canyon from a two-storey observation desk. From Panorama Park, travelers can also enter the Japanese Caves, a network of underground bunkers and tunnels that were built by the local people during World War II when the area was occupied by the Japanese army. Another way to explore Sianok Canyon is by taking a walk through the Great Wall of Koto Gadang, past rice fields, forests and rivers and the beautiful canyons as backdrop.
There are plenty of things to do in and around Bukittinggi. To be able to make the most out of their visit, travelers should opt for a hotel with a central location, allowing them easy access to the sights and a pleasant base to return to at the end of the day.
The Novotel Bukittinggi, which is situated in walking distance to Jam Gadang, comprises 101 rooms in a sophisticated and modern design, while its Sianok Restaurant is the perfect place to indulge in Padang specialties as well as other Indonesian and international cuisine. A fitness centre, swimming pool and meeting rooms complete the hotel's facilities, making it a perfect choice for accommodation during a trip to Bukittinggi.