Indonesia is among the best touring spots in Asia, and nature has blessed this country with almost all types of naturally beautiful sites. From high mountains to the pleasing beach waters, the country seems to have it all.
In the eastern part, Flores appears to be the perfect place to fill your soul with cultures, colours and beautiful people. Titled from the word "Flowers" by a Portuguese colonist in the 16th century, this island has made it to the list of the best places to visit in Asia, and a-few-days trip is perfect to set your mind in the pristine natural setting.
A place of simplicity, warmth and authenticity can attract beautiful creatures. And, in this case, Flores offers its visitors the incredible Komodo Dragons - the biggest reptiles in the world, found nowhere else. These impressive creatures are part of the Komodo National Park, a natural enclosure designed to protect this rare species. At this part of the island, seeing the Komodo Dragons up close and personal, resting, feeding or fighting is a sight to behold. However, please be advised that keeping your distance from these prehistoric animals is highly important due to their deadly infectious bites, that can be fatal.
The next adventure will take you to an underwater world. There is a famous quote that says "The world's finest wilderness lies beneath the waves", and at Komodo diving or snorkelling is nothing short of a magical experience as these waters hold some of Indonesia's best treasures. You can find mantas swimming just beneath the surface or sometimes sharks circling at the bottom of the reef, making your underwater experience even more exciting and worth trying.
A renowned Flores-based dive operator, Flores XPirates Dive Camp will take you to some of the best diving spots of your life, exploring over 10 house reef diving spots and over 30 5-star diving spots reachable in 10 to 45 minutes by boat from the dive camp. Here you can dive when the others are still cruising on the boats from town, giving you options to dive through the morning, afternoon and/or at night in the national park.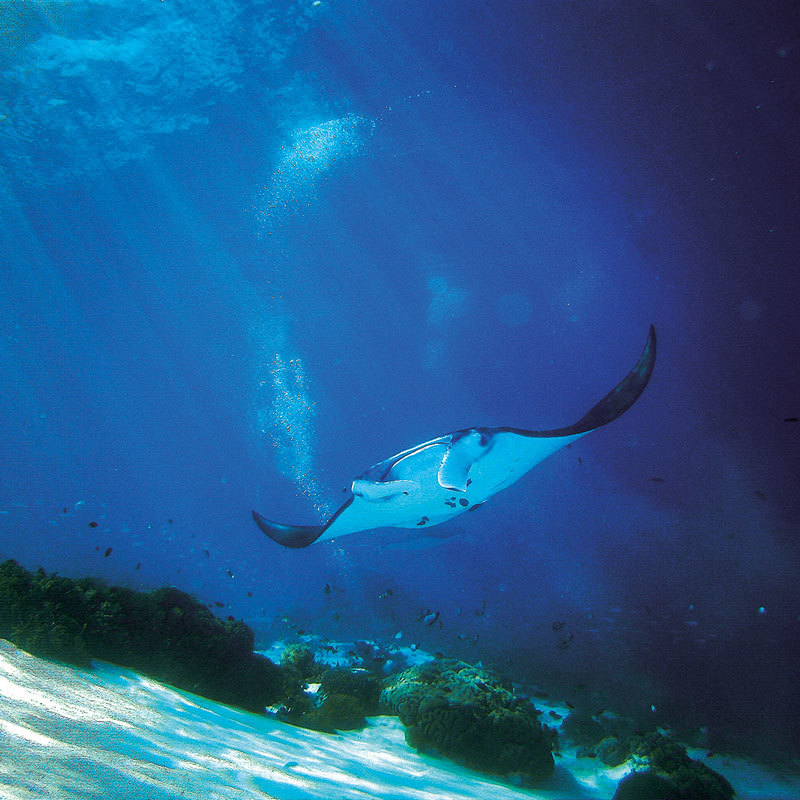 While you are underwater, you may want to participate in a Treasure Hunt activity. This new programme from Atlas Pearls invites you to bring your snorkel gear and search for your own shell. You have the opportunity to own a pearl worth a hundred dollars or more. This Treasure Hunt programme includes a treasure bag which will be taken to the visiting yachts and Phininis for guests to see a selection of pearls and jewellery made by Atlas Pearls, and also a Treasure Pouch. This Pouch comes straight from the Farm Manager's office and allows visitors to have an exclusive first peek at the last harvest's best loose pearls, still unseen and untouched. Additionally, you can also do a farm tour with a thorough explanation of pearl farming practices and a demonstration of seeding and harvesting.
Of course, there's more to Flores than just the Komodo dragons and the breathtaking underwater world. You can also visit a crater lake, hot springs, waterfalls, canyons, caves, go on amazing treks, swim and relax, and even sleep under the stars in a serviced camp while being served fantastic food.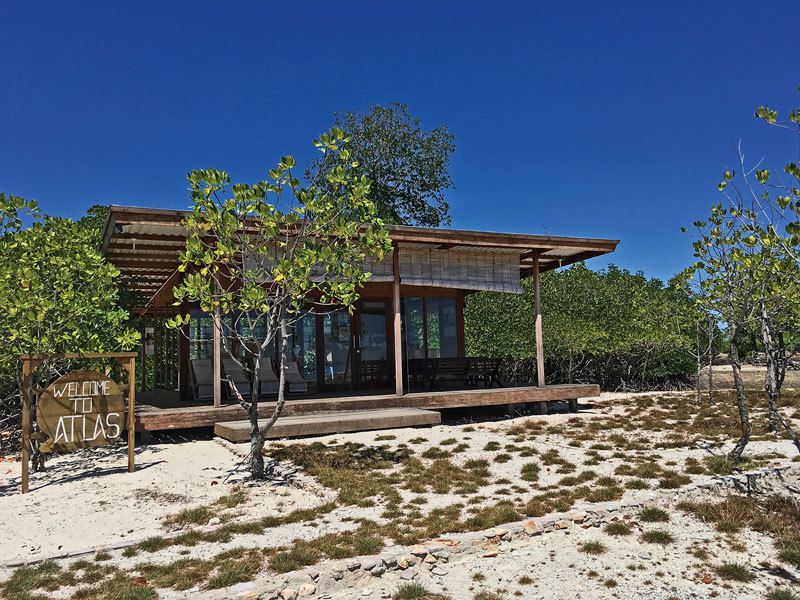 Sano Nggoang Lake offers the full range of nature tourism attractions and activities, from hiking to bird watching, or simply relaxing in a natural hot spring. Additionally, it offers you to gain an insight in the local people's customs like their traditional farming practices and everyday ways of life. The lake is located approximately 35km East of Labuan Bajo. With depths of up to 500m, it is said to be amongst some of the world's deepest crater lakes. The lake and the overall surrounding area of up to 5,500 hectares have been proposed to become a protected area due to its importance to the endemic bird species such as the Flores crow and the Flores monarch. Enthusiastic bird watchers and nature lovers should make sure to bring along their binoculars. Besides the birds, there is an abundance of beautiful flora that can be spotted in this area. A swim in the warm waters of the lake, a bath in the hot spring and a visit to the local village are a must before heading back to Labuan Bajo.
On the way to the lake, you can make a stop at Cunca Rami Waterfall, participate in a small trek downhill or jump into the refreshing waters.
The captivating views of the island will keep taking your breath away while you hike Mount Kelimutu. As the wind nips at your face on the top of the mountain, you will notice one of the most spectacular wonders that nature has to offer. This mountain is a volcano that brought out a rare wonder in its craters. The three lakes seem to display different colours, which are the result of illumination by the sunlight, the presences of certain chemicals and the water's microorganisms. The reflection from the walls of the lake also add to this bewildering sight. However, Kelimutu lakes are unpredictable as to when and what colour they will display. The local people believe that those lakes are the spiritual resting place of their ancestors and the colours change according to the mood of the spirits.
Although the landscape is beautiful, learning the lifestyle and discovering the ancient history of the traditional villages can also be a fascinating experience. The indigenous people of Flores are tribesmen who still lead their life in a very traditional way and primarily depend on agriculture. These people do not have any access to modern infrastructure and other technological advances. A high number of families in Flores are still not able to give their children quality education because of the lack of these channels. Also, the access to healthcare is marginal. What's more, the access to water, transportation, communication options and electricity is also highly undeveloped.
Flores' astounding cultural diversity can be moderately defined by its geological characteristics, somewhat also because of external influences. However, Florinese societies still share a broad range of widespread cultural and linguistic attributes within and beyond their island.
All in all, Flores is a fascinating island that offers you a life-changing experience and an unforgettable trip to learn about its natural wonders, culture and tribes. It is a great example of how the ancient and the modern can coexist.
---
Flight to Flores
With a new airport and direct flights with Garuda from Bali and Jakarta the town is easy to reach and Komodo National Park is more accessible than ever. Daily flights from Bali to Labuan Bajo in Flores are offered daily by Garuda Indonesia, NAM Air, and Wings Air.
Treasure Hunt
Atlas Pearls, www.atlaspearls.com
Flores XPirates Dive Camp
Jalan Waemata, Gorontalo, Labuan Bajo, Manggarai Barat, NTT
+62-385 42 145, +62-811 398 5344
www.komodocamping.com, www.floresxp.com
Text by Joannes Rhino; Photos by Mikel Albarran Valle