This year's Tanjung Lesung Rhino Kites Festival attracted attendees from around the world, with an array of kites transforming West Java's skyline into a medley of colour.
The Rhino Kites Festival in May was as part of the official celebration of Rhino Cross Triathlon 2018, which is set to take place this September. Managing Director of PT Banten West Java and Chief of OC, Rully Lasahido said the festival aims at reminiscing the rich kite heritage of the country.
"Indonesia is a country with one of the richest kite heritage in the world. Flying kites went hand in hand across the archipelago, suitable for all ages. With this in mind, we are committed to demonstrating our heritage, our unique creations and wow the crowd of Tanjung Lesung with hundreds of colourful kites."
Furthermore, not only does the event provide entertainment value by flying kites but it also offers sports tourism, which is believed to be a fast-growing sector of the global travel industry. Visitors can enjoy a series of sport tourism events at Tanjung Lesung Beach Club at a very reasonable cost.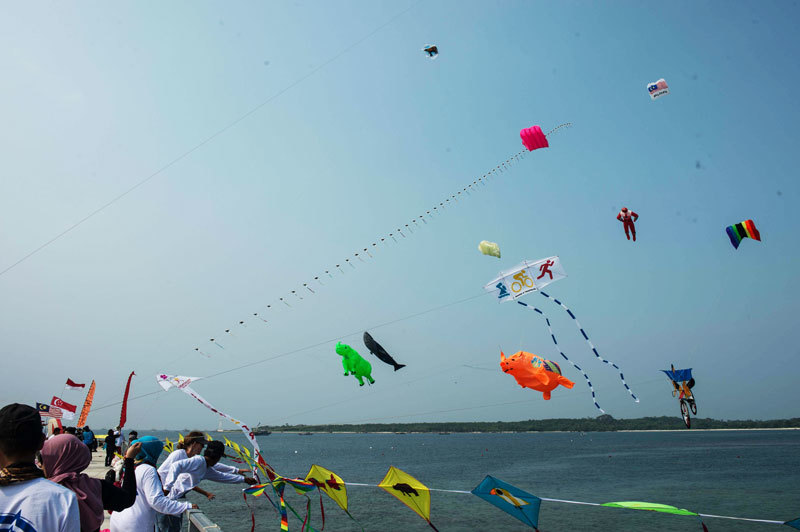 The activities include Krakatau Excursion, Ujung Kulon Excursion, Glass Bottom Boat Trip, Sunset Boat Trip, Banana Boat, Snorkeling, Water Ski, Scuba Diving, Sea Kayak, Jetski, Slider Boat and ATV Adventure.
For these reasons, as a private tourism sector PT Banten West Java in collaboration with Ministry of Tourism of Indonesia and the provincial government, presented Rhino Kites Festival and Rhino Cross Triathlon as part of Wonderful Indonesia's Calendar of Events 2018, in the hope of attracting and increasing the number of both tourists and locals.
"Rhino Kites Festival is a wonderful event. It's all about being active and having fun. You don't have to be a child or a kite enthusiast to enjoy yourself. And, I'm so delighted that the Kites Museum of Indonesia has made a contribution to this festival, advocating the importance of our unique kite heritage", Founder of Kites Museum of Indonesia Endang Ernawati said.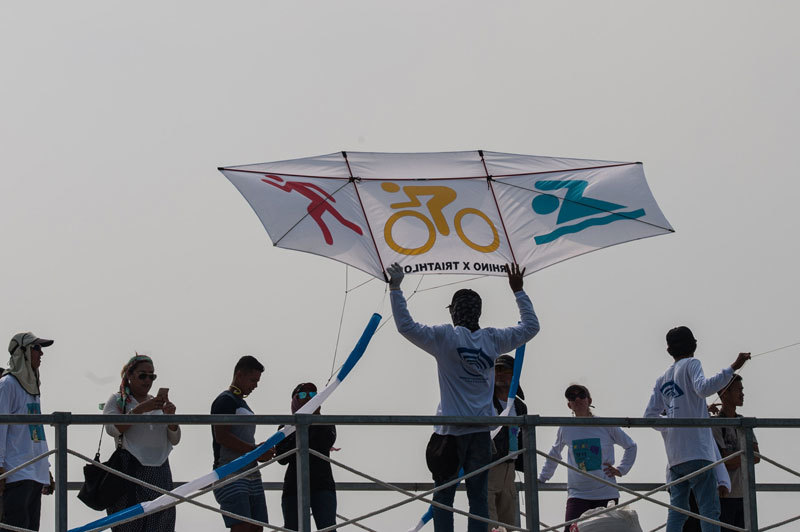 Hundreds of elaborately designed kites flew high above Tanjung Lesung beach supported by the windy weather. Participants included Indonesia, Malaysia, Singapore, the Netherlands, Belgium and Germany. The colourful kites soared up, darted and dipped in the sky with their colorful tails fluttering behind them, much to the enjoyment of everyone gathered. It's such a delicate connection between the sky and the land, and lent a sense of soaring liberty for the person flying it.
To many who were present that day, it felt like the coming of bliss, of spring and of festivals.
Tanjung Lesung
Menara Batavia 25th Floor
Jl. KH. Mas Mansyur Kav. 16, Jakarta 10220
E: [email protected]
T: +62-21 5727345
www.tanjunglesung.com
Sport Tourism Information and Reservation
T: +62-853 9858 1227
E: [email protected]